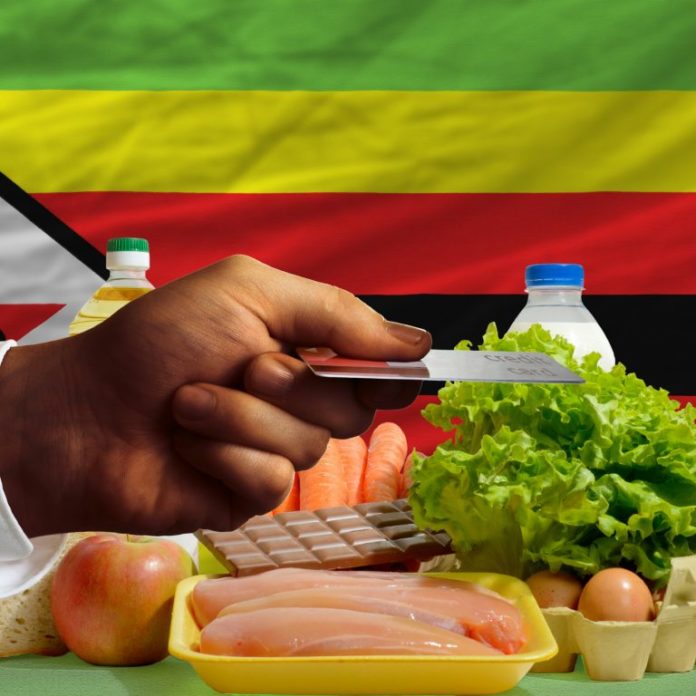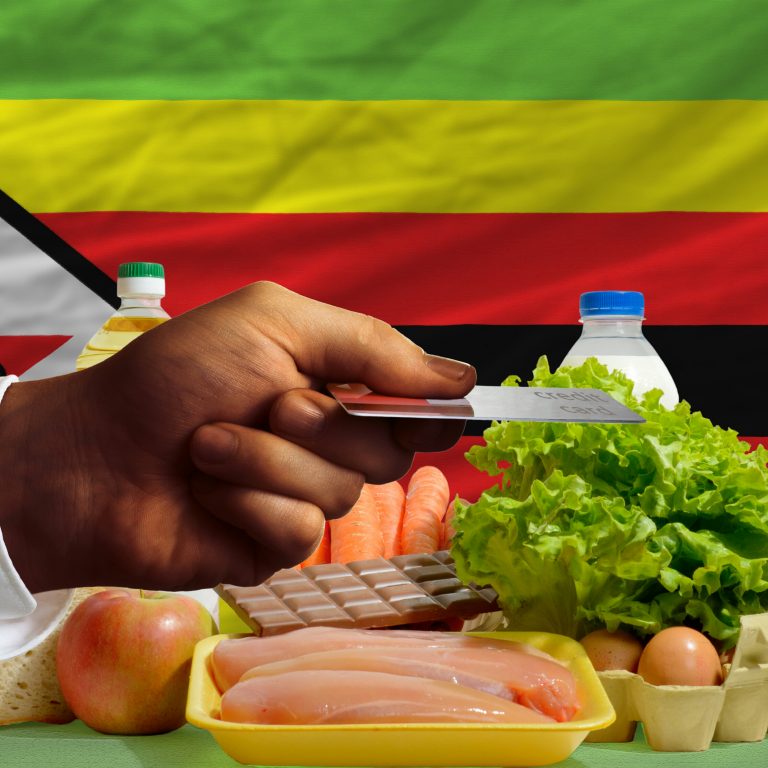 Study263, a Zimbabwean-owned fintech startup operating from South Africa, has opened an online store allowing Zimbabweans to buy food hampers that are delivered directly to their homes. Shoppers have the option to pay for items like cooking oil and baked beans in BTC, Paypal or Ecocash, a local mobile money payment system.
Also Read: Ivy and Hiveex Launch Ivypay to Facilitate Consumer Bill Payments in Australia
As Prices Spiral, Study263 Helps Zimbabweans Import Food Using Bitcoin
The southern African country of Zimbabwe, which adopted the U.S. dollar after abandoning its currency at the height of hyperinflation in 2009, is gripped by a shortage of foreign currency which has seen prices of imported goods spiral in recent weeks.
Some supermarket shelves have emptied as shoppers panic buy, stocking up on essential goods such as mealie meal, beef, bread and cooking oil in fear of a return of the 2008 food and prices crisis. Until recently, fuel was in short supply, and basic foodstuffs remain scarce or are priced out of reach of ordinary people.
Tinashe Jani, co-founder and chief operating officer of Study263, told news.Bitcoin.com that the idea was conceived early October, "when colleagues and family in Zimbabwe started complaining of shortage of basic commodities as prices increased daily." At the time, for example, the price of cooking oil moved from $3.20 to $20 per two-litre bottle, if available, he said.
"Our regular customers for sending money back home started hinting that the money they are sending isn't buying much any more and that if only they could send groceries with someone they trust," said Jani, whose company was founded in 2017, initially to help Zimbabweans studying abroad pay fees with ease using cryptocurrency.
Around mid-October, Study263 tested out the market and received a positive reception. People suggested what grocery items they would want included in the hampers, which are designed to cater for different types of family setups according to income levels.
"We analyzed other players in the market and realised our strength was in our acceptance of all forms of payment, including bitcoin," Jani stated. 'We have the mini blue, blue and mega blue hampers, which contain the most basic food commodities. The red hamper caters for toiletries and the purple hamper caters to those who want the more expensive products," he added.
South African Imports Driving Trade
The goods are imported from neighboring South Africa before they are delivered to the buyer's home within 10 days of payment. A deal by Study263 with a Harare-based logistics company ensures safe delivery.
To make payment in BTC, shoppers typically send the bitcoin equivalent to a given address, which the company converts to fiat to facilitate purchase of the product on order. Jani said customers have slowly been coming on board since the service was launched earlier this month.
Study263 will have to pay taxes on imports. But the waiver on import licenses announced by the Zimbabwe government a few weeks ago allows the company to operate without one. The import licenses suspension – enacted as part of efforts to ease basic food shortages – gives holders of free funds to bring in a select number of goods from other countries license-free.
"Our hampers are selected from a variety of shops to ensure affordable pricing. They are also flexible to allow other customers to pick and drop items," Jani detailed. "In terms of payment, our packages are pegged against the U.S. dollar and upon need to transact we convert to whatever the client wants to use to pay, from Paypal, cryptocurrency and Ecocash."
Bitcoin Payments Catching on in Africa
Cryptocurrency may be banned in Zimbabwe, but bitcoin is helping ordinary folk make payments bank-free. It makes for a great fit for the more than 10 million Zimbabweans who lack access to basic banking services. And it's even more beneficial to the banked few, a distrusting lot, who are keen to protect their savings against bank failure, inflation or even political turmoil.
Bitcoin is also being used to pay for TV subscriptions (a service offered by Study263) and accommodation rentals. But above all, it is looked at more as a store of value against fiat currency devaluation, rising inflation and policy uncertainty, as is the case is across much of Africa.
In east Africa, a new deal between digital currency exchange Bitpesa and a Japanese firm shows Kenyans are using bitcoin to pay for used Japanese cars, cosmetics and electrical gadgets. In Nigeria, Sure Remit is helping make cash transfers cheaper and in Ghana some small businesses have started to accept payment in BTC while basic services like buying mobile phone airtime and data can also be done using the digital currency.
What do you think about the Study263 initiative? Let us know in the comments section below.
---
Images courtesy of Shutterstock.
---
The Bitcoin universe is vast. So is Bitcoin.com. Check ourWiki, where you can learn everything you were afraid to ask. Or read our news coverage to stay up to date on the latest. Or delve into statistics on our helpful tools page
The post Zimbabweans Use BTC to Pay for Food Hampers Amid Foreign Currency Crisis appeared first on Bitcoin News.
Bitcoin.com is author of this content, TheBitcoinNews.com is is not responsible for the content of external sites.