If you're looking to store your first Bitcoins and you own an Android mobile device this post is for you. However, before I review the best Android Bitcoin wallets out there I just want to give you a word of warning.
Mobile wallets (Android, or iOS) are the least secure form of Bitcoin wallets. This is mainly due to the fact that mobile devices tend to get stolen, lost and break down. If you hold your Bitcoins in a mobile wallet, it means that the private key is stored on the device, and therefor if the device is ruined or stolen you can't access your coins.
Having said that, you can always create a backup for your wallet by using the 12-24 word seed phrase shown to you when you first install the wallet. That's why it's important to keep this seed phrase in a safe place and out of anyone else's reach but your own.
If you're completely new to Bitcoin watch this video regarding Bitcoin wallets, it will probably answer a lot of questions you already have:
And now for the wallet reviews…
#1 – Coinbase – Coinbase IS NOT a Bitcoin wallet
Usually when people think about Bitcoin wallets they think about Coinbase. However Coinbase isn't a Bitcoin wallet. It's actually an exchange that lets you hold Bitcoins. In a blog post written by Coinbase's CEO Brian Armstrong, he states
you'll see the Coinbase brand shift from being a hybrid wallet/exchange to focusing on purely being a retail and institutional exchange
So while Coinbase is still a cheap place to get Bitcoins, please don't consider it as a mobile wallet. Coinbase does not give you access to your own private keys nor privacy, as we've covered in our review.
The real #1 – MyCelium Android Bitcoin wallet
MyCelium is a popular mobile app wallet that features a wealth of advanced privacy and security features. Yes, the wallet can be a bit complicated for newbie users but it's still one of the safest and fastest on the market. As an open source software program, MyCelium is constantly being upgraded.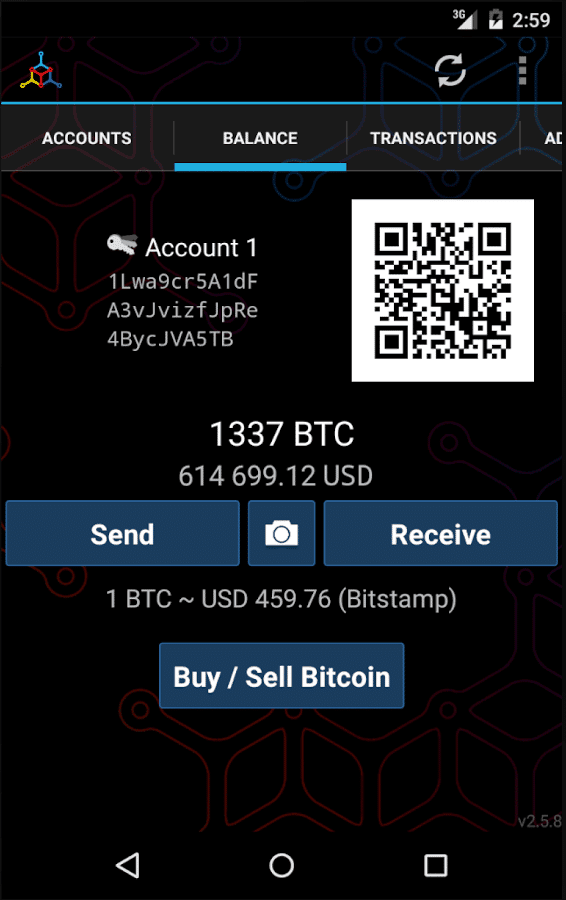 The wallet doesn't have a web or desktop interface meaning coins can be accessed only through your mobile wallet. The good news is that you can use Mycelium together with a hardware wallet in order to get maximum security for your coins.
#2 – BreadWallet Android Bitcoin wallet
BreadWallet is probably one of the simplest Bitcoin Android wallets around. The source code of Breadwallet is open and there are only very basic "send" and "receive" options featured within the wallet.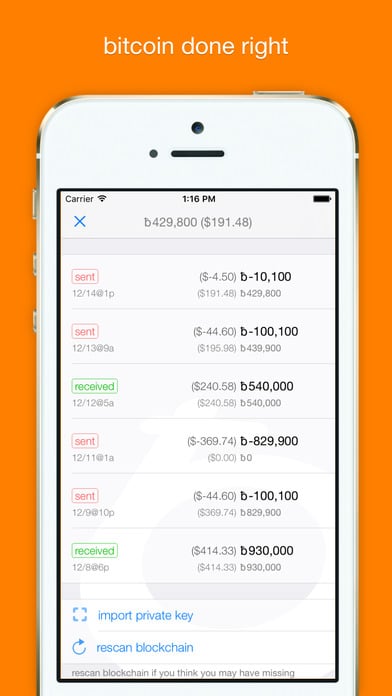 This will be very easy for people to get accustomed to on the one hand, but on the other, leaves the wallet exposed without any advanced protection in place. BreadWallet has a mobile version only for Android and for iOS.
Visit BreadWallet's Website     BreadWallet review coming soon!
#3 – Copay Android Bitcoin wallet
Copay is an open source multisig wallet created by Bitpay. Multisig, stands for multisignature, and it means that the wallet requires a certain amount of people to approve a transaction before it is executed. Kind of like a shared wallet (you can read more about it here).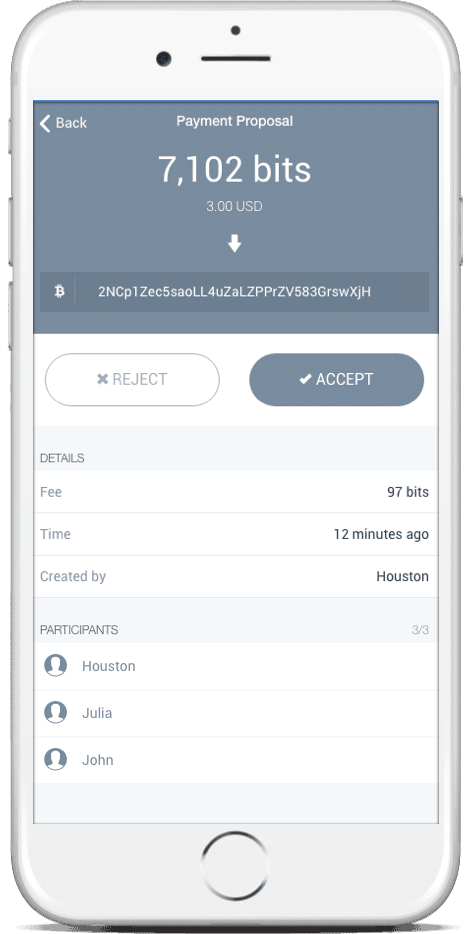 This is great for security, but makes it harder to send out Bitcoins in some cases. Depending on your needs this just might be what you need. Copay has an Android, iOS and desktop version available.
Visit Copay's Website     Read our Copay Review
#4 – Jaxx Android Bitcoin Wallet
Jaxx is a relatively new and controversial wallet. On the one hand Jaxx seems to be a clear winner when it comes to mobile wallets. It has an intuitive interface, can pair across multiple devices (meaning you can use the same funds out of your phone or desktop) and it holds a wide variety of cryptocurrencies (e.g. Ethereum, Litecoin, etc.)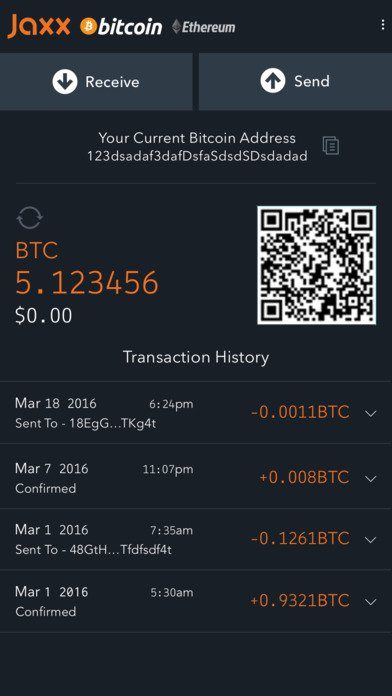 However the main issue with Jaxx is that it's not open source. Recently there was also a safety concern raised by developers around the community regarding the wallet. This issue has yet to be addressed. Please don't store a large amount of coins on Jaxx if you don't have to.
Visit Jaxx's Website     Read our Jaxx Review
#5 – Airbitz Android Bitcoin wallet
Airbitz is another open source Android Bitcoin wallet you may want to consider. The wallet resembles BreadWallet in its simplicity but also offers a variety of features mainly aimed to support Bitcoin adoption. For example, the wallet displays a wide variety of merchants accepting Bitcoin or place you can buy discounted gift cards with Bitcoin.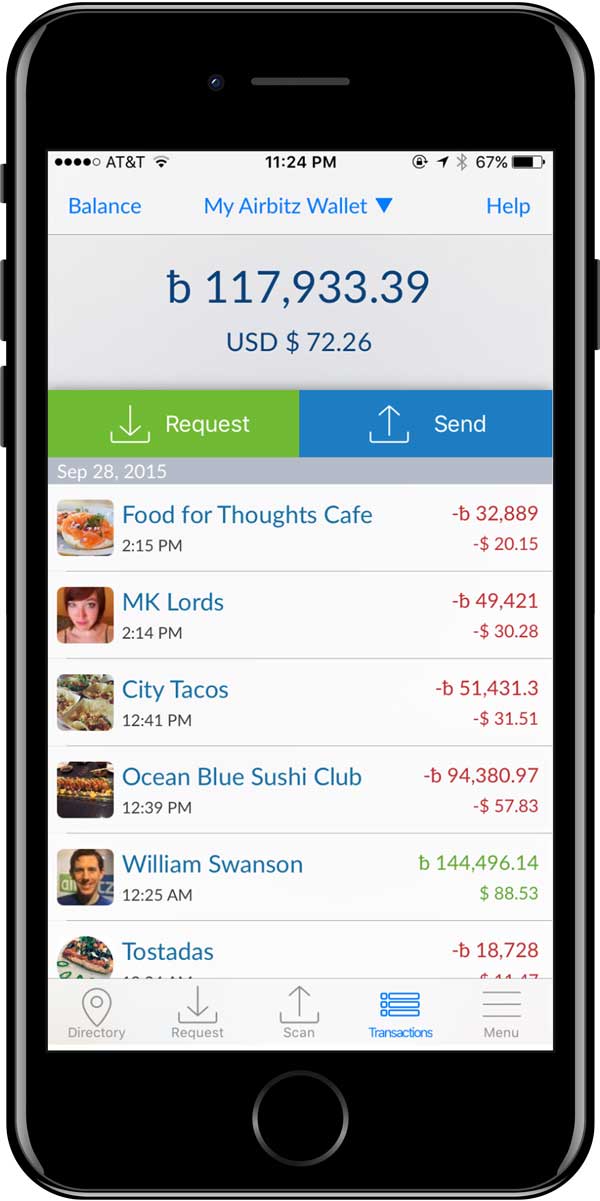 Visit Airbitz's Website     Airbitz Review coming soon!
#6 – GreenAddress (AKA GreenBits) Android Bitcoin Wallet
If all else fails you should check out GreenAddress. The wallet offers good features, good security and a slightly weak user experience. We've reviewed GreenAddress in the past and concluded it to be a solid choice for people who are more experience with Bitcoin.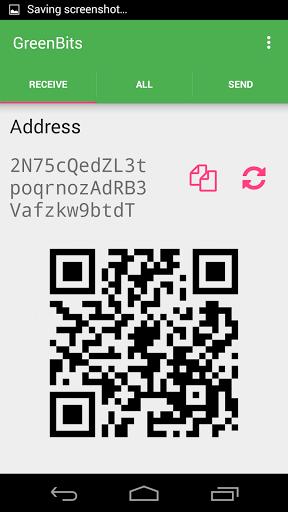 Visit Airbitz's Website     Read our GreenAddress Review
Please remember the following rules when using a mobile wallet:
Always set a pin code protection for your wallet if possible
Never store large amounts of Bitcoin on your mobile wallet
Write down the 12-24 word seed you get when you set up your wallet and keep in a safe place.
Also keep in mind that not every wallet allowed into GooglePlay is verified. This means some people can create malicious wallet like apps in an attempt to steal your coins once you send them to your mobile wallet. That's why it's important to download only known apps and make sure that they are the official app you're actually looking for.
Bitcoin Video Crash Course
Know more than 99% of the population about Bitcoin. One email a day for 7 days, short and educational (guaranteed).