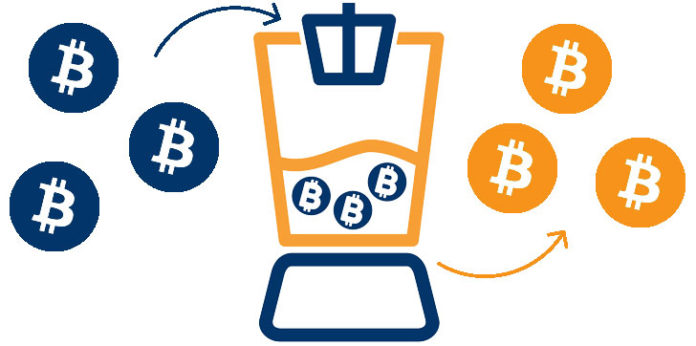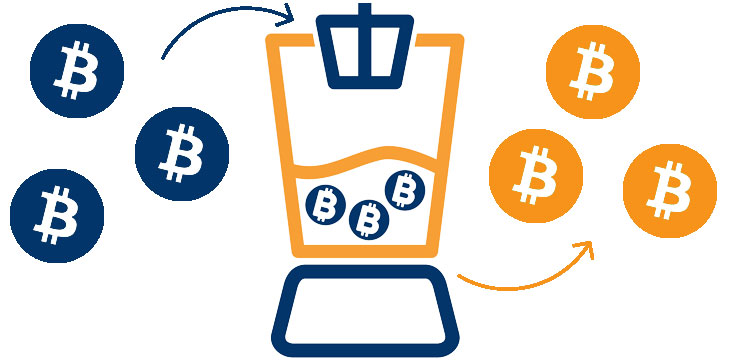 As complicated as it gets; the exchange of Bitcoins and other cryptocurrencies is not an easy task. Although earlier, the anonymity was one of the most coveted features of the cryptocurrencies; with time this feature began to seem obsolete. Hence, to provide an upthrust to anonymity and promote data security while doing crypto transaction, Bitcoin Mix came into being.
WHAT IS BITCOIN MIX?
You want the latest news about Crypto? Sign up to our weekly Newsletter!

The software or a service that allow the users to mix their coins with others is called Bitcoin Mixer (or Bitcoin Tumbler). Such services have begun to gain much popularity.
WHY USE BITCOIN MIX?
Usually, people transacting in cryptocurrencies do not reveal the identities. However, with advanced technology like Blockchain analysis, tracing back the identity of the Bitcoin users is not difficult. The real threat of it is that the user makes himself vulnerable to leaking information in the next attempt. By using Bitcoin Mixers users can easily mix their identities and exchange cryptocurrencies easily.
WHAT IS THE WORK MECHANISM OF BITCOIN MIX
Bright brains have come up with many ideas to develop a number of mixing strategies. While a few of them are fully centralized solutions where all the people who are using the services rely on a single mixer; a few of them do not need trust anyone. Infact nowadays, solutions have also been developed that resemble lightning fast networks. Bitcoin mixers are thus giving its users a plethora of options where they can use the method as they like.
WHY WOULD ONE USE IT?
China, Japan and South Korea are the largest markets for cryptocurrencies. BBC reported that South Korea was a home to more than a dozen digital currency exchanges and the demands rose so high that sometimes cryptocurrencies traded a premium of more than 30 per cent in other countries. It became so common that it even gained popularity among students and housewives. In order to save their money and gain profits, they began to convert their savings into Bitcoins. So, if they wish to safeguard their identity and save their money, Bitcoin Mix could be of great help for them.
IS IT LEGAL?
Although Bitcoin mixers are legitimate sources and services, the question of their legitimacy varies from government to government. And the world of Bitcoins is rather a grey one. Hence, one must be certain before trying one of these and it is advised to use a trusted source.
However, even if governments of certain geographies decide to bring down centralized mixing service, decentralized mixing services might take their place.
WHAT IS THE FUTURE OF BITCOIN MIX?
Vitalik Buterin, founder of the Ethereum blockchain network quoted recently, "We must take the first step towards more privacy." Talking about a detailed design to help promote anonymity on the ethereum user activity on the blockchain, he advocated for the need for 'minimal mixer design'. From time to time, many prominent figures have advocated for the use of Bitcoin Mix. So it can be said that the future of Bitcoin Mix is rather a bright one.
image by Shutterstock