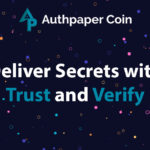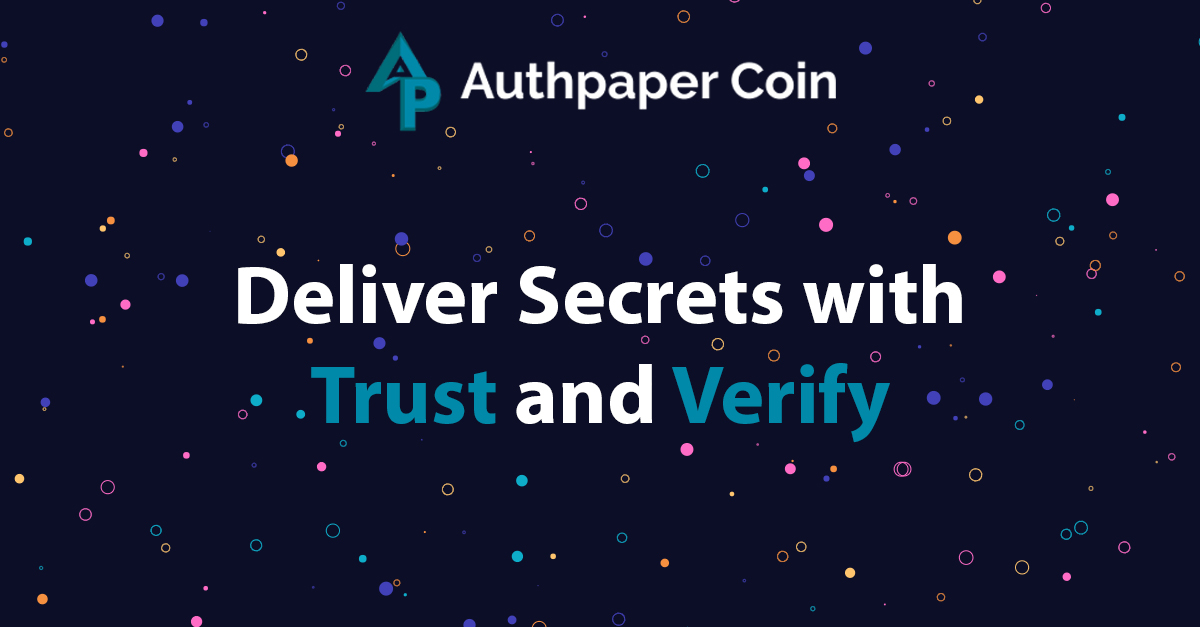 Subsequent data forgeries have built a massive market for physical mailing. Hong Kong post is believed to have delivered over 3.28M commercial documents every day inside Hong Kong in 2017. The delivery fee ranged around 2 to 32 Hong Kong dollars (HKD) per mail, it means in Hong Kong alone the market size has been at least HKD 6.56 million per day. A huge business, isn't it? All around the globe, the common practice is that a document is validated unless there is a disproof. Companies must bear the risk of accepting a false document to run their businesses. Due to this, every year, billions USD are lost due to false documents. As all common protections or certifications on documents work only on physical documents, all the commercial and legal documents are often delivered via physical mailing or courier delivery.
To waive off the high costs incurred on preventing such daily loses, Solon Li, the CEO of Authpaper Delivery came up with a platform that helps in delivering data with security. This platform allows users to deliver a digital data with confidentiality, availability, integrity checking (using torrent file) unchangeable yet public verifiable delivery record, and non-deniable when signing a data. Besides, this platform also allows users to deliver digital copyright content with trace to find out the source, when it is leaked and to prove he or she owns a data at a certain time.
To sustain, this platform requires external resources like funding, test users and marketing partners. To reward their contributions and raise hold, the platform has created Authpaper coin (AUPC). Authpaper coin is an ERC-20 based coin which works on PoW consensus algorithm currently and will soon migrate to PoS consensus.
How are multiple industries benefited through this platform?
A. Commercial
Among the huge mailing business, there are a lot of commercial documents being circulated every day.
Authpaper saves all the physical printing and mailing business.
The document is circulated internally or externally, it can be circulated within this platform instead of printing out and wasting time and asking people for confirmations.
All the software companies and education institutes can simply host their files on this platform
Many resources are saved!
B. International Trading
In international trading, whenever there is a document to mail, people may need to wait up to weeks for the document before moving on to the next step of manufacturing or applying loans from banks. The time for mailing could be saved through this platform because the documents are sent instantly online and are confidential with public verifiable record on mailing and document source. Recipients can print the document if they wish to.
C. Copyright Data Delivery
This is a huge problem across the globe. The problem is that the source of leakage cannot be traced especially of the videos and movies.
With this platform:
Video owners can create videos with random noise one by one first and send to the platform
Video owners keep the original copy of the video, and the torrent file for each modified copy
Video owners just send a torrent file for the customer to download and keep a record
Customer will download a protected video copy so that whenever there is a video leak, video owner can trace it back
This way, the content is kept encrypted online and all delivery records are recorded on blockchain that act as a solid evidence about where the data is sent to.
D. Document Certifications and Delivery
In Authpaper delivery platform, when a data is certified, the certification record is stored on blockchain with digital signature by the data owner. The certification record cannot be changed by any party, claiming a solid proof that the document is certified by the data owner. Even the data owner cannot deny this proof. The data delivered, or failed to deliver, on this platform are recorded on blockchain with details.
With a vision of "building trust across real and digital world", Authpaper Delivery is on its way to disrupt the mailing industry and that too with an ardent manifesto.

coindoo.com is author of this content, TheBitcoinNews.com is is not responsible for the content of external sites.