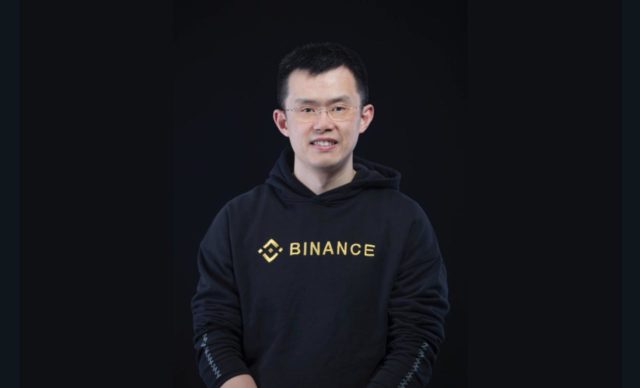 The world's leading cryptocurrency exchange Binance has launched the main network of its decentralized exchange (DEX) called Binance Chain. The swap of existing ERC20-based Binance Coin (BNB) to the Binance Chain will be carried out on April 23rd.
---
'A New Chapter'
According to the official blog post, Binance has officially launched the mainnet of its decentralized exchange Binance Chain. This 'new chapter' as the CEO Changpeng Zhao has called it, will have all the currently existing Binance Coin (BNB), which are based on the ERC20 standard, swapped to the new network on April 23rd.
You want the latest news about Crypto? Sign up to our weekly Newsletter!

Moreover, Zhao has also successfully completed the first transaction on Binance Chain.
"The Binance_DEX members gave me the honor to do the first transaction on Binance Chain. It's fast and sleek! Love it," said Zhao.
The @Binance_DEX members gave me the honor to do the first transaction on Binance Chain. It's FAST and SLEEK! Love it. pic.twitter.com/GkWpcbfVf6

— CZ Binance (@cz_binance) April 18, 2019
In addition, there will be no trading pairs listed until the very first batch BNB conversion has taken place.
ERC20 BNB to Become History
Now that the mainnet is officially launched, Binance will initiate the swap of existing ERC20-based BNB to the so-called Binance Chain BNB, ticked BEP2 BNB.
On April 23rd, Binance will "assist" with the BNB mainnet swap. According to the blog post, if everything goes as planned, users will be able to provide Binance Chain addresses for BNB withdrawal requests. It is this withdrawal that will act as a mechanism to convert the ERC20-based BNB tokens into BEP2 BNB tokens.
Additionally, the management of BEP2 BNB will be managed in a way similar to that of the current ERC20 BNB. The initial supply will be 200,000,000 BNB and 11,654,398 will be burned on Binance Chain. Moreover, 48,000,000 BNB will be frozen.
The very first batch of 5,000,000 BNB will be deposited into an address, which belongs to Binance in order to convert ERC20 BNB for existing owners. At the same time, Binance will burn 5,000,000 ERC20 BNB in order to keep the total supply constant.
Naturally, as more users begin to convert to BEP2 BNB, more BEp2 coins will appear, while Binance will burn the proportional amounts of ERC20 BNB in order to keep the supply across both networks constant.
It's also worth noting that the company said it will continue to support ERC20 BNB for the 'foreseeable future' but encourages users to convert them to BEP2 BNB.
BNB Price Surges in Response
Binance Coin (BNB) 00 has been performing particularly well over the past three months, gaining more than 220 percent in value.
Throughout the last 24 hours alone, the cryptocurrency is up by more than 11.50 percent and is pushing to break its all-time high value of 0.00432 against BTC.
Will you be trying out Binance Chain? Don't hesitate to let us know in the comments below!
---
Images via Shutterstock, TradingView
The post Binance CEO Makes First Transaction on Newly-Launched DEX Mainnet appeared first on Bitcoinist.com.
Bitcoinist.com is author of this content, TheBitcoinNews.com is is not responsible for the content of external sites.
source: https://bitcoinist.com/binance-coe-makes-first-transaction-on-newly-launched-dex-mainnet/
TheBitcoinNews.com is here for you 24/7 to keep you informed on everything crypto. Like what we do? Tip us some BAT

Send Tip now!