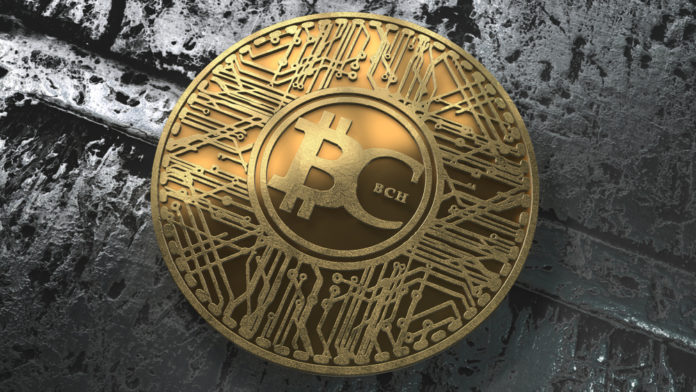 On the 15th of May there will be an upgrade at Bitcoin Cash, which will increase the block size from 8 MB to 32 MB.
Bitcoin Cash itself emerged from a hard fork of Bitcoin Blockchain on August 1, 2017. The main argument for Bitcoin Cash at the time was that a larger block size would allow more transactions per second at Bitcoin. However, Bitcoin supporters wanted to stick to the block size of 1MB to avoid blocking the blockchain, preferring to do off-block transactions, such as with the Lightning network.
The crypto-currency Bitcoin Cash broke away from Bitcoin at least then and has since then a block size of 8 MB instead of 1 MB as with Bitcoin. Now, 10 months after the demerger of Bitcoin, Bitcoin Cash is ready for the next upgrade. Among other things, the following changes are implemented:
• Another block size increase from 8 MB to 32 MB. Although this is currently not necessary, since the Bitcoin Cash blocks are currently well under 1 MB in size, but overall it should make Bitcoin Cash more scalable. For the few transactions currently at Bitcoin Cash even 1 MB block size would be sufficient.
• Implementation of Smart Contracts at Bitcoin Cash. These are simple smart contracts that are more akin to a "if – then then" formula, after all. Satoshi Nakamoto already had the idea of ​​implementing smart contracts at Bitcoin, but he rejected the idea when he realized that smart contracts were a security issue. Now, more than 8 years later, the Bitcoin Cash Team believes that they've filled all the relevant vulnerabilities in smart contracts.
• Change in some bitcoin script operations. For example, the larger of the OP-RETURN function is increased to 220kb. This allows more information to be written to the blockchain. This is especially necessary for Memo, the attempt to build a social network on the Bitcoin Cash Blockchain. Anyone who visits Memo, however, will see that this network is still a long way from being able to depict the functionality of Facebook. But at least it's an approach.
To the Hard Fork with the upgrades it will come on 15 May with block 1526400000. This is expected to be gemined around 18 clock German time. As all major miners currently support the upgrade, the blockchain with the 32 MB blocks will become the new standard and replace the 8 MB variant.
Bitcoin Cash has risen sharply over the last month to just under $ 1,500, but is still far from the all-time high of $ 4,000.
image by shutterstock
You want the latest news about Crypto? Sign up to our weekly Newsletter!