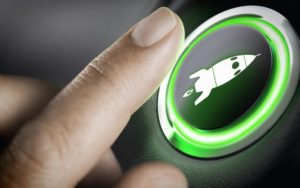 Bitcoin Core developer Luke-jr has delivered an April Fools Day joke for Bitcoin users, lobbying for a market-wide minimum Bitcoin price of $50,000.
---
Fighting 'Unreasonably Low Prices'
In what will likely become one of the more popular gags for this year's event, which traditionally sees crypto-related media and social media flooded with industry-specific fake news, Luke-jr decided current Bitcoin price levels must end.
To resolve the situation, the network should accept two Bitcoin Improvement Proposals (BIPs) to engineer a minimum price for BTC/USD of $50,000.
"Certain parts of the community have been selling bitcoins for unreasonably low prices. This has halted Bitcoin's valuation at $20k and even driven the price down below $15k!" he wrote in a circular to the Bitcoin Core mailing list.
However, clearly Bitcoin is worth much more than that, and there is widespread support for higher prices. In light of this, I have written and implemented two BIPs: one to add a signed price field to Bitcoin transactions, and the other to softfork a minimum price of $50k USD/BTC a year from today.
The low #Bitcoin prices have gone on too long.

"Softfork proposal for minimum price of $50k USD/BTC"https://t.co/Si48prViUK

— Luke Dashjr (@LukeDashjr) April 1, 2019
The news will no doubt delight the increasing numbers of Bitcoin holders who have chosen to accumulate and 'HODL' through the cryptocurrency's longest-ever bear market.
Despite Bitcoin price hitting $4000 from 19-month lows of $3100 last month, sentiment remains divided over its short-term future.
As Bitcoinist reported, some figures remain confident that Bitcoin dropping below $3000 is unlikely, while others are more cautious, arguing the bear market will only definitively reverse when BTC/USD falls closer to $1000.
A change in code, Luke-jr argues, would remove such uncertainty and headaches for dedicated investors.
"This problem can be fixed by setting a global minimum price for bitcoins," he continued.
Unfortunately, today, the consensus protocol is completely oblivious to the price bitcoins are traded at. Therefore, we must first add a field to Bitcoin transactions to indicate their price.
Moon Coded In Stone?
The developer was not alone in his concerted celebration of April 1.
BREAKING: F2Pool opens office in Pyongyang, targeting the Korean market https://t.co/EH0UhFHOlv

— wangchun @ bitfish+f2pool (@satofishi) April 1, 2019
Across the industry, businesses and users alike were contributing to the unlikely flow of breaking news, which has included Blockstream supporting Ethereum and Satoshi Nakamoto returning to Bitcointalk to confirm he is not Craig Wright.
Craig Wright, in turn, has previously sought to confirm he is Nakamoto, the inventor of Bitcoin. Famously outspoken, the controversial personality quit Twitter late last month.
Meanwhile, beyond the realm of fiction, Bitcoin investors may yet see a reversal of fortunes around the time of Luke-jr's would-be $50,000 activation date of April 1, 2020.
As Bitcoinist reported, momentum is building around a theory that the Bitcoin block reward halving, set for May that year, will begin to push up the Bitcoin price a year in advance.
This, research has noted, would be in line with behavior witnessed around a year prior to Bitcoin's previous halvings.
What do you think about this year's April Fools efforts for Bitcoin? Let us know in the comments below!
---
Images via Shutterstok
The post Bitcoin Price Will Be $50k in April 2020, Says Developer Luke-jr appeared first on Bitcoinist.com.
Bitcoinist.com is author of this content, TheBitcoinNews.com is is not responsible for the content of external sites.