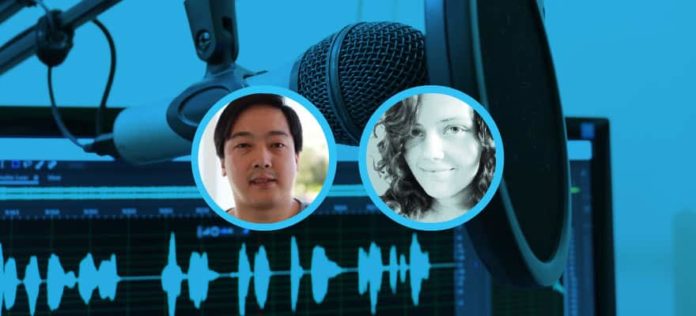 Litecoin and its colorful creator, Charlie Lee, have been making headlines for the past few months with regards to the network's attempts at service expansions and price fluctuations.
Recently, Finance Magnates spoke with Charlie Lee about his decision to sell all of his LTC, Litecoin's plans for the future, and the future of the cryptosphere.
"[I Wanted to] Focus on Litecoin Without Worrying about the Price"
Charlie explained that he made the decision to sell of his Litecoins because "so that [he] could focus on working on Litecoin without worrying about the price."
"I always realized that there was some conflict of interest where working in order to increase the price of Litecoin may not be the best solution for the long-term adoption of Litecoin," he said. "I could easily do something that would pump the price short-term, but that definitely wouldn't be a good long-term decision. So, I didn't want that to affect me in any way, so I decided to make that drastic move."
He continued to say that "another reason is that a lot of people thought I had a lot of coins and that I could affect the market by selling them…telling people that I sold everything kind of removed the threat of me potentially selling and hurting the market. When I sold [my coins], it didn't really [directly] affect the price. Now, my announcement might have kind of hurt the price a little bit, but the actual selling didn't hurt the price at all."
To those that claim that I sold at the ATH, I actually did not. I sold on 3 separate times: 12/8 @ ~$96, 12/11 @ ~$155, and 12/18 @ ~$350. The average price that I got was $205.

It's nobody's business at what price I sold my LTC at, but I got tired of all the "sold at ATH" hate.

— Charlie Lee [LTC] (@SatoshiLite) January 17, 2018
"Litecoin is Like My Baby"
"A lot of people think that by not having any coins, I no longer have 'skin in the game,' and that because of that, I won't be incentivized to work on and improve Litecoin." However, "from my point of view, that's totally not true because Litecoin is kind of like my baby. I want Litecoin to succeed more than anyone else in the world, even though I don't own any Litecoins. It's kind of like my legacy.
"It's not about money at all for me," he continued. "I think I have more incentive than anyone in the world to make Litecoin succeed, even though I don't hold any. I mean, I do own a little bit, just for like, using it. I mean, you can't really work on Litecoin without actually owning any at all. I'm just not invested."
"It's also good that I'm financially well-off enough that I can actually just work on Litecoin for a living and not have to work for someone else on something that's not related to Litecoin," he added.
Charlie went on to say that he does not have any plans to separate himself from the Litecoin Foundation in the near-term future. "In the long run, eventually, I will have to separate myself from Litecoin, and kind of like, step away for a decentralized currency like Litecoin to really succeed in the long run. But I don't think I'm very close to that [point]."
The Trouble With Litepay
We asked Charlie about an incident earlier this year in which Litecoin's partnership with payment processing company Litepay abruptly ended. "The real problem that happened with Litepay was that a lot of people invested in Litecoin more for speculation, like they put money into Litecoin and they hoped that Litecoin's price would go up," Charlie exaplined.
"[The same people] were effectively pumping the Litepay news, because it made the price of Litecoin go up." He explained that the expansion of payment options to use Litecoin would cause a rise in LTC's value.
From what I know LitePay was working on a Visa card but ran some problems, which is not surprising given how hostile Visa is towards crypto. I'm guessing they worked until the last minute to try to overcome this issues but weren't able to. It's unfortunate.

— Charlie Lee [LTC] (@SatoshiLite) February 27, 2018
"Honestly, the price did come up a little [in response to the hype]. When the unfortunate news came out of Litepay shutting down came out, everyone was really upset because it wasn't happening. In the end, it was just one company–one that we had high hopes for…[but] there are plenty of other companies that support Litecoin."
"It's not like this one company is make-or-break," he added, "but because of how people positioned it..it became such a big disappointment to a lot of people."
The Future of Litecoin Lies in the Lightning Network
"I believe that [second-layer] solutions like the Lightning Network really do help Bitcoin and Litecoin scale safely. I think they are really needed, and I'm excited about the progress that people have made," he said.
"I think there are many second-layer solutions that could work, and Lightning Network is definitely one of the most promising ones."
However, "there are definitely challenges ahead. It's not perfect–there are issues and obstacles that people are working on." For example, "the UI is hard to use right now, it's complicated. How do we make it easier for people to use Bitcoin and Litecoin?"
Moreover, "how do we get people to get people to use Bitcoin and Litecoin without realizing they're using Bitcoin and Litecoin? Issues like channels opening and closing, and some issues with adversarial conditions…where people are trying to steal money. Can they do that? How can you safely protect people from stealing money from Bitcoin addresses? There's definitely a lot of work for them ahead."
"I See a Future Where People Don't Even Have to Know that They're Using Cryptocurrency"
When we asked Charlie about the role that he sees himself playing in the crypto space, he answered that "I see myself trying to help the adoption of cryptocurrency in general. I try to educate people–to make complicated technical issues be simple for the average person to understand."
"I think we need a lot of that," he continued. "Cryptocurrency is really hard right now–things will become easier. I see a future where people don't even have to know that they're using cryptocurrency. They'll just be sending payments [through a platform] to another person or to a merchant.
"We're not there yet," he said. "Right now, if you're in the space, it's complicated–you have to know how to store your own coins. You don't want to depend on a third party, and that's not easy. You kind of have to know how to work the backend."
"I've always envisioned Bitcoin and Litecoin working closely together. I think things like the Lightning Network will be fleshed out–I think people will be using the Lightning Network and converting between Bitcoin and Litecoin seamlessly, so you can hold your coins in Bitcoin and pay a merchant in Litecoin, and vice versa."
Warren Buffet: Bitcoin is like "rat poison squared"

Charlie Munger: Bitcoin nearly as bad as "trading harvested baby brains"

Wow, I can't imagine worse ways to describe Bitcoin! Sounds like some people are scared of Bitcoin. Bitcoin honey badger doesn't care though! 😀

— Charlie Lee [LTC] (@SatoshiLite) May 7, 2018
Financemagnates.com is author of this content, TheBitcoinNews.com is is not responsible for the content of external sites.