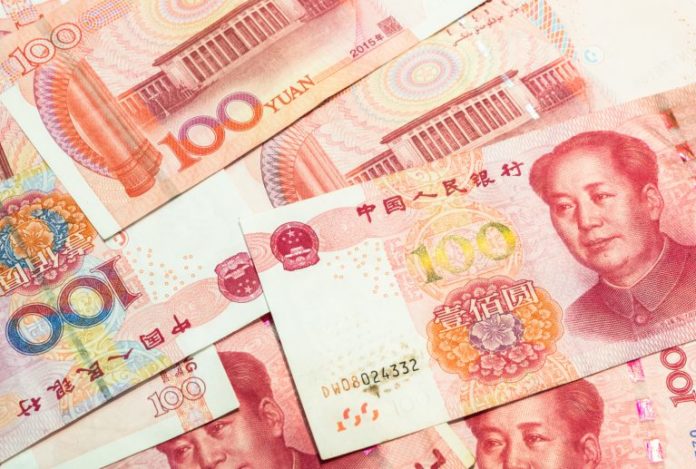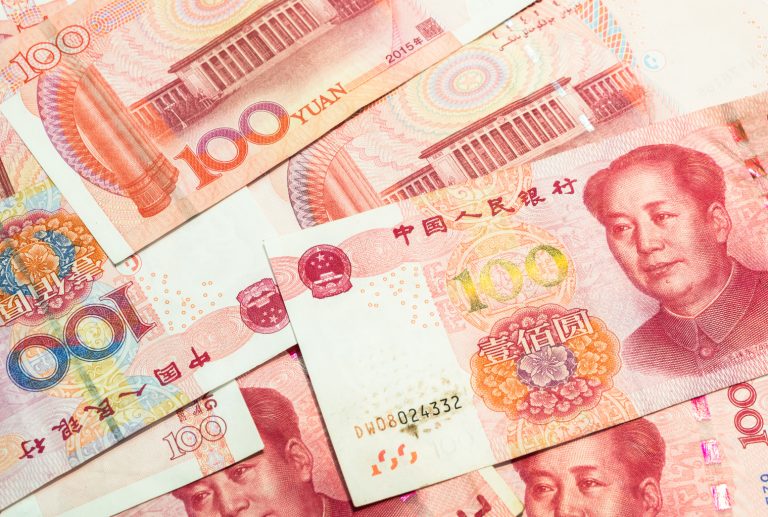 Amid the coronavirus pandemic, China's central bank has reportedly completed the basic development of the nation's central bank digital currency. The central bank is now drafting legislation for its circulation, according to local media. A number of patents have revealed what the digital yuan will be like.
Also read: 2x Bitcoin — Wanna Double Your BTC to the Moon? Forget About It
You want the latest news about Crypto? Sign up to our weekly Newsletter!

Coronavirus Pandemic Could Accelerate the Launch of China's Sovereign Digital Currency
China's central bank, the People's Bank of China (PBOC), is reportedly closer to issuing its own digital currency, Chinese publication Global Times reported on Tuesday, citing an unnamed industry insider. The central bank, in collaboration with private companies, "has completed development of the sovereign digital currency's basic function and is now drafting relevant laws to pave the way for its circulation," the publication detailed. The insider elaborated:
As more central banks around the world are cutting interest rates to zero or even entering negative territory to release liquidity into the market amid the coronavirus (covid-19) pandemic, China should accelerate the launch of its digital currency.
The next step "involves digital currency legislation and working with banking and insurance regulators on supervision," the insider noted, adding that this step "could be more lengthy" and "poses uncertainties for the exact date of the launch." Cao Yan, director of the Advanced Research Institute of Blockchain under the Yangtze Delta Region Institute of Tsinghua University, believes that the PBOC "should accelerate the launch of its digital currency in the face of the unprecedented coronavirus pandemic," the publication conveyed.
The PBOC started researching the possibility of launching its own CBDC in 2014 with the aim "to cut the costs of circulating traditional paper money and boost policymakers' control of money supply." In August 2019, Mu Changchun, deputy director of the central bank's payments department, said that the digital yuan was "almost ready." However, Governor Yi Gang later clarified that there was no timeframe for the launch and more time was needed for further research, testing, trials, assessments, and risk prevention.
Central bank officials explained that the CBDC will use a two-tier system where both the central bank and financial institutions will be legitimate issuers. Mu detailed that it would not be a cryptocurrency like bitcoin or a stablecoin, adding that the central bank has "completed the top-level design, standard formulation, functional research and development, joint debugging and testing."
Patents Related to China's Central Bank Digital Currency
A large number of patents have reportedly been filed relating to China's central bank digital currency. The PBOC is said to have filed 84 patents relating to its plans to launch a digital yuan, as news.Bitcoin.com previously reported.
According to Global Times, a number of private companies participated in the development of China's digital currency, including Alibaba, Tencent, Huawei and China Merchants Bank. Alibaba's payment platform, Alipay, publicized five patents related to China's CBDC between Feb. 21 and March 17, the news outlet detailed, adding:
The patents cover several areas of digital currency, including issuance, transaction recording, digital wallets, anonymous trading support and assistance in supervising and dealing with illegal accounts.
The first patent, entitled "Implementation and Electronic Equipment of CBDC transaction," was publicized on Feb. 21, the 8btc publication reported, asserting that by filing this patent, Alipay likely plans to participate in the second issuance in the national digital currency's two-layer structure alongside commercial banks.
The next patent, revealed by Alipay on Feb. 25, was entitled "A Digital Currency Account Control Method and Device." It indicates that "If regulators want to restrict illegal transactions, they need to go through the bank's currency operating agency when illegal activities have occurred and it's very difficult to recover the transferred fund," the publication described.
Another patent, publicized on Feb. 28, was called "Digital Wallet's Method and Electronic Device." It discusses many types of digital wallets for different services. The next patent revealed by Alipay on March 17 was entitled "An Anonymous Trading Method and System Based on Digital Currency." It details a system that uses temporary passwords for anonymous transactions.
Do you think China will be the first country to launch a central bank digital currency? Let us know in the comments section below.
The post China Is Drafting Laws for the Circulation of National Digital Currency appeared first on Bitcoin News.
source: https://news.bitcoin.com/china-digital-currency/
TheBitcoinNews.com is here for you 24/7 to keep you informed on everything crypto. Like what we do? Tip us some BAT

Send Tip now!