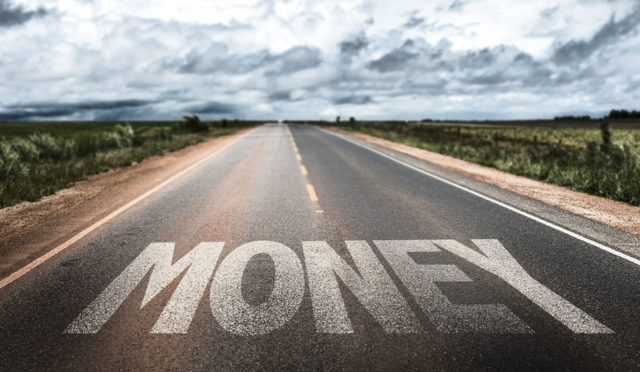 This week has been witness to some of the largest declines in global stock markets as Coronavirus fears intensify. Even safe haven assets such as gold and silver have taken a hit so where is all the money going?
A $40 Billion Crypto Rout
Since Monday, $40 billion has left the crypto space which equates to a market decline of around 14%. This is nothing unusual for crypto markets which remain volatile to say the least.
Since the beginning of the year they had surged 62% to top out over $300 billion in terms of total crypto market cap so a correction was well overdue.
Bitcoin has led the drop as it plunged through several key levels of support as the week progressed. It made another lower low at $8,430 yesterday before returning to resistance at $8,700 so another drop is the more likely outcome.
Stock markets have also been battered this week with those in Asia suffering the most. Global stock markets extended their worst weekly drop since October 2008's meltdown.
Founder of Fundstrat Global Advisors and crypto bull, Tom Lee, said "This is not normal, and the market is clearly indicating to us a change,"
Nothing is normal at the moment, the Dow shed 3,600 points in a week, silver has dumped 10%, and even the safe haven gold has retreated a couple of percent. Investors appear to be overreacting about the premise of a potential pandemic.
Following the Money
Nuggets News CEO Alex Saunders has been following the money noting that bitcoin had followed stocks down and up until recently money had been going into gold.
Where's money going? It's clear money's going into US10Y bonds (Blue). Money was going into Gold until recently (Black). Bitcoin (Orange) continues to be dragged down with stocks (Green) at this point.
BUT, the stage is set for #Bitcoin to do it's own thing this weekend. $BTC pic.twitter.com/pZzgh225lK
— Alex Saunders (@AlexSaundersAU) February 28, 2020
According to Bloomberg, gold has had its largest intraday plunge in prices since 2013. Silver has also not escaped the global sell off as demand is primarily driven by industry which has been hit hard by disrupted supply chains. Silver has lost 10% on the week and, according to analysts,
"Silver appears to have suffered the double whammy of concerns over industrial demand as well as losing ground to other more established safe-haven assets,"
The money appears to be going into US ten year bonds, at least according to that chart. However, according to other reports, ten year US Treasury bond yields have also hit a record low this week.
It appears that there are no real safe havens in times of major economic diversity, except maybe cold hard cash which the world's central banks are trying their best to devalue.
Will crypto emerge as the ultimate save haven when governments fail? Add your thoughts below.
Bitcoinist.com is author of this content, TheBitcoinNews.com is is not responsible for the content of external sites.
source: https://bitcoinist.com/crypto-stocks-and-gold-falls-so-where-is-the-money-going/
TheBitcoinNews.com is here for you 24/7 to keep you informed on everything crypto. Like what we do? Tip us some BAT

Send Tip now!