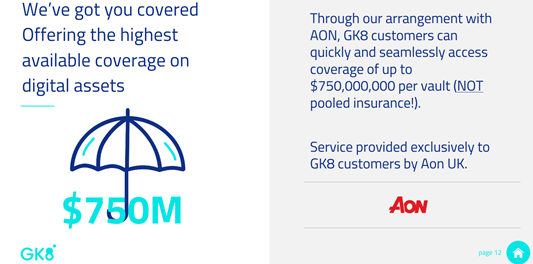 Aon Refuses to Confirm or Deny its Involvement in the Billion Dollar Securities Offering
Dublin: Between June 5, 2022 and July 8, 2022 bankrupt crypto lender, Celsius Network, added a banner to its website homepage proudly touting the existence of $750 million in insurance for its assets. The insurance was supposedly obtained through GK8, a Celsius subsidiary that mainly sells crypto vault software.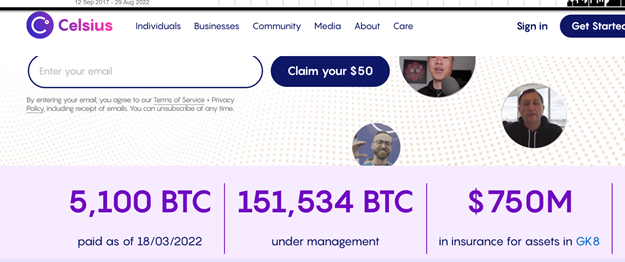 Before being acquired by Celsius in 2021, GK8 partnered with insurance giant Aon PLC to provide insurance to its customers.  However, in bankruptcy filings, neither GK8 or Aon is listed as a vendor or insurer of Celsius.
A week before freezing billions of dollars in client accounts, Celsius boldly began boasting it had obtained $750 million in insurance on its assets. Now it seems that was a fabrication to calm nervous investors and lure in new ones.
On August 19, 2002 and again August 25, 2022, Aon PLC's compliance unit confirmed Celsius was not currently an insured.
Dear Dr Levy,
Thank you for your emails of 15 and 17 August. As you will appreciate, Aon does not normally share details about its clients and counterparties given that such information is commercially sensitive and potentially subject to confidentiality obligations.
We can confirm, however, that Aon does not currently have any formal arrangements or agreements with Celsius Network.
While Aon's response left much to be desired in terms of clarity and prompted follow ups which resulted in a similar response
Dear Dr Levy,
Thank you for your further email.
We have already confirmed Aon's position regarding Celsius Network. We are unable to provide you with any further information and have no obligation to do so.
Best regards
London based lawyer, Dr. Jonathan Levy represents clients with millions of dollars tied up in Celsius accounts. Levy blew the whistle on the Celsius insurance claims in June calling it a classic misdirection. Now, Dr. Levy is calling it fraud in aid of an unregistered securities offering. According to Dr. Levy:
"The insurance does not exist. Celsius' own term of use stated there was no insurance in the boilerplate print. Yet we have Celsius and GK8 shouting about insurance in bold print. Now Aon the purported insurer refuses direct requests for clarification but at the same timeattempts to disassociate itself from Celsius."
Dr. Levy points out that state regulators have already found that Celsius' highly touted "Earn Accounts" which offered up to 18% interest have been classed as unregulated securities. A bold claim of $750 million of insurance on these assets with no further explanation deceived investors. As to Aon PLC, Dr. Levy expressed concern about the NYSE listed insurance giant's involvement:
"A public company like Aon needs to investigate potential insurance fraud like this and report to the authorities so the public is not deceived by their marketing partner GK8. The purported insurance, assuming it existed, did not cover investor losses, yet that was strongly implied by Celsius and GK8. Aon's refusal to warn investors is troubling given its past history of anti-corruption lapses including paying substantial fines to US and UK regulators in 2009 and 2011."
While many investors have accused Celsius and its CEO Alex Mashinsky of fraud, the false claim of insurance a week before accounts were frozen seems to be solid evidence of a concerted attempt to deceive investors.
For more information:
Dr. Jonathan Levy
Attorney
Unit 7810, PO Box 6945, London, W1A 6US
United Kingdom

Dr. Jonathan Levy, Esq.
1968 S. Coast Hwy #2767
Laguna Beach CA 92651



[email protected]



UK  +44 (0) 20 8144 2479
US +1-707-298-2132 
Fax +1 202 478 1970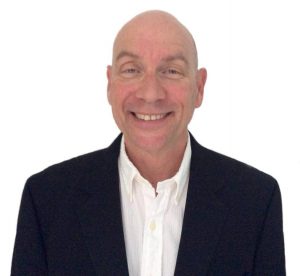 Dr. Jon Levy is a solicitor who specialises in transnational law and private international law. He has represented the former president of the Republic of China, Chen Shuibian, the former Deputy Prime Minister of Yugoslavia, and numerous African entities and political figures. He has been engaged by clients against the US Office of Foreign Asset Control (OFAC), CIA, US Army, and UK Cabinet. As a litigator he specialises in transnational asset recovery and has taken up cases against the Vatican Bank, UBS AG, the Swiss National Bank, Emaar Corporation, and many others.