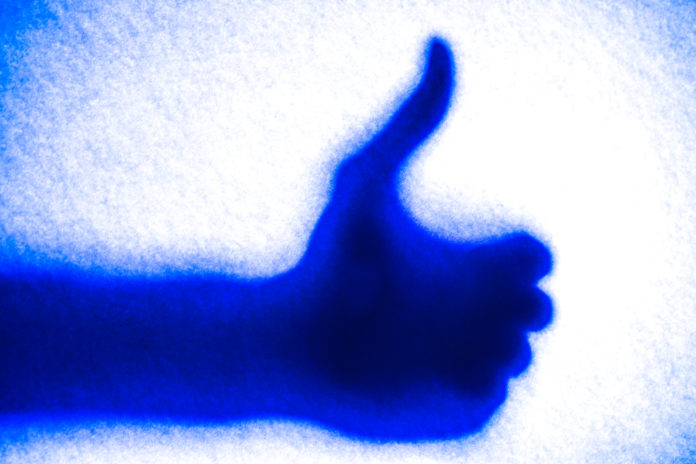 The controversial social media giant Facebook announced yesterday to end its absolute ban on cryptocurrency ads.
The ban is relaxed in that verified cryptocurrency-related ads are allowed again. ICO ads will continue to be banned.
On January 30 this year, Facebook announced a ban on all cryptocurrency advertising on the platform to protect naive social media users from becoming victims of fraud.
Leading social media companies such as Google, Twitter and Snapchat quickly embraced the Facebook model and also banned cryptocurrency ads on their networks.
Only a few months after the ban on all cryptocurrency related ads, Facebook will now relax its ban. Certain advertisers who have been approved in advance will be able to run campaigns related to cryptocurrencies again. The exception is clearly addressed to reputable companies, such as crypto currency exchanges, which do not plan fraud or exit scams.
In recent months, Facebook has said it has been working to improve the policy, and to detect deceptive and misleading advertising practices, to allow some ads while ensuring that they are safe. The directive was updated yesterday, June 26th. ICO ads will continue to be banned under the policy.
Whether in the long term, the ICO advertising ban on Facebook will fall, remains to wait in our view. For Facebook, the advertising business is a big source of income. As long as Facebook can prevent its users from becoming victims of fraud or exit scams, they may happily accept crypto-related advertising revenue.
In addition, it remains to be seen whether Google and Twitter follow the model of Facebook. For the entire crypto-currency market, this would be a very positive sign.
"Advertisers wanting to run ads for cryptocurrency products and services must submit an application to help us assess their eligibility — including any licenses they have obtained, whether they are traded on a public stock exchange, and other relevant public background on their business. Given these restrictions, not everyone who wants to advertise will be able to do so. But we'll listen to feedback, look at how well this policy works and continue to study this technology so that, if necessary, we can revise it over time."
BTW, Ads from@thebitcoinnews.com are still blocked or refused and our main Advertiser account was suspendet by Facebook. Think about…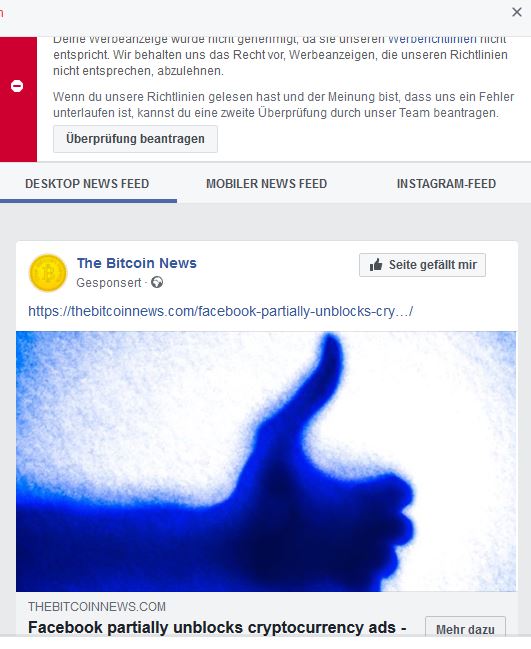 image by shutterstock
You want the latest news about Crypto? Sign up to our weekly Newsletter!