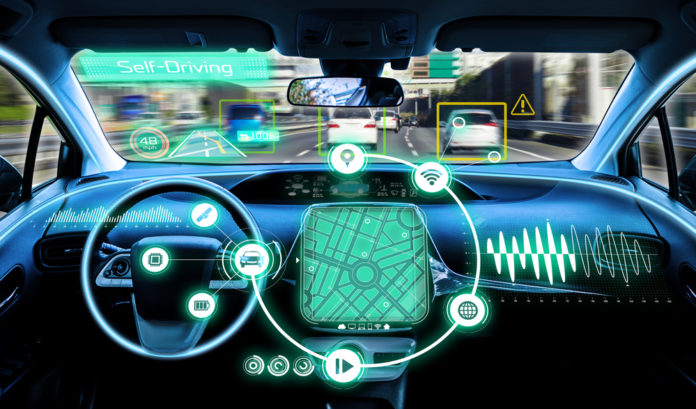 With the Networking for Autonomous Vehicles Alliance, the IOTA partners Volkswagen and Bosch are teaming up with Nvidia and Aquantia. Together, Allianz intends to take over the business field of autonomous vehicles in the future.
These are big companies that have now joined forces. With the Networking for Autonomous Vehicles Alliance (NAV), Nvidia, Bosch, Volkswagen, Aquantia and other tech companies aim to capture a market that will play a major role in the future: the Internet of Things (IoT) ecosystem.
Big Data: Alliance for Autonomous Vehicles attacks large market
The fact that this leads to a large accumulation of data is obvious. After all, the Internet of Things consists of machines that communicate with each other. To get this data finally under control, the NAV was born.
The NAV initially connects manufacturers of hardware with automakers to form a first bridge here. Together, the group wants to work on a standardized procedure for the development of self-driving cars. Above all, these standards should save time and money when managing the data.
Among the members are the companies Aquantia, Continental, Nvidia and Volkswagen as well as other tech companies, which are also active in the field of Artificial Intelligence.
IBM is also working on IoT solutions
The Internet of Things and its technical implications are an area that not only employs the newly established NAV. So IBM is currently looking for a solution to use the proof of work for IoT. In April, the company filed for a patent. With their new method, they want to make it possible for devices in IoT to execute blockchain-based Smart Contracts.
Probably the best known association of the crypt world is the IOTA Foundation in this area. The project around founder Dominik Schiener is ultimately designed to provide a payment option for the Internet of Things. With the possibility to handle microtransactions via IOTA's Tangle, an ecosystem should be created that makes it possible to pay for the machines among each other. Whether IOTA can prevail is controversial in the crypto community
image by shutterstock
You want the latest news about Crypto? Sign up to our weekly Newsletter!