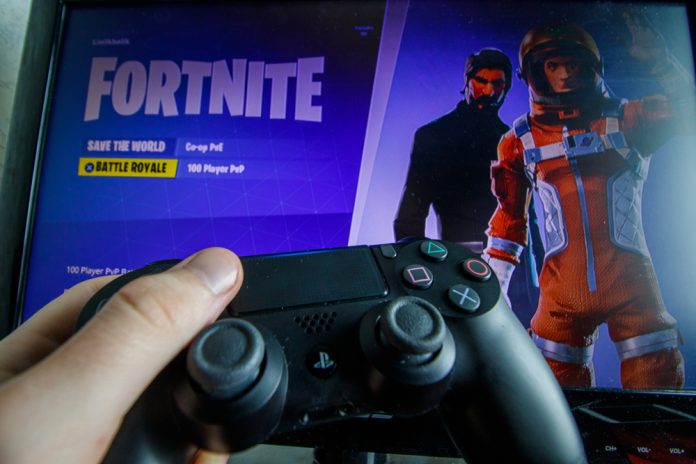 The year 2019 begins with a headline for the Privacy Coin Monero: From now on, Fortnite fans can pay for their merchandise in the official online store with XMR.
The internet gives birth to many phenomena. In addition to countless memes, computer games are also extremely popular: World of Warcraft, League of Legends or, most recently, Fortnite. Millions are spellbound. Just Fortnite managed to become one of the most popular games of all time in the shortest time last year.
With Project Coral Reef for mono-adaptation
In 2017, Riccardo "fluffypony" Spagni launched an initiative for the Monero adaptation with Project Coral Reef. The goal was to establish Monero as a means of payment. For this purpose, Project Coral Reef Monero integrated into over 50 online stores of well-known music interpreters. Celebrities like Sia, A Perfect Circle, Slayer and The Lumineers and many more were part of the party. As a result, customers can now pay with Monero. The purchase will be handled by Spagni's payment provider Globee.
On the one hand, the number of acceptance points and the uses of Moneros increases. On the other hand, the initiative is alerting non-crypto experts to the cryptocurrency.
The official Fortnite Merchandise Store accepts Monero
At the beginning of the year, Spagni welcomed a new member of the Project Coral Reef family: the official Fortnite Merch Store.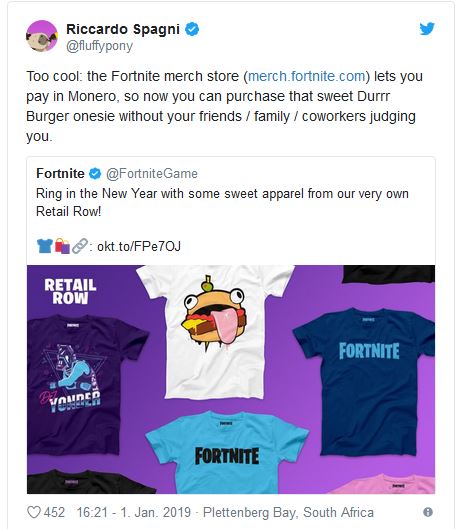 Buyers now have an option with Monero at the checkout. That's how the Monero ecosystem gets a big dealer.
Although Globee also supports other crypto currencies such as Bitcoin, Litecoin, Ethereum and Ripple, these payment options are not available at the Fortnite Store. The integration is exclusive to Monero as part of the Project Coral Reef.
The acceptance of Monero's continues to rise. However, it must be acknowledged that this is only a merchandise store. Whether the mainstream adaptation can be achieved herewith remains questionable. The next big step would be more the integration of Monero within a computer game, for example, for the acquisition of in-game cosmetics such as skins. This would also be possible in combination with Tari, the Monero-based digital asset protocol.

For the latest Bitcoin News, join our Telegram!