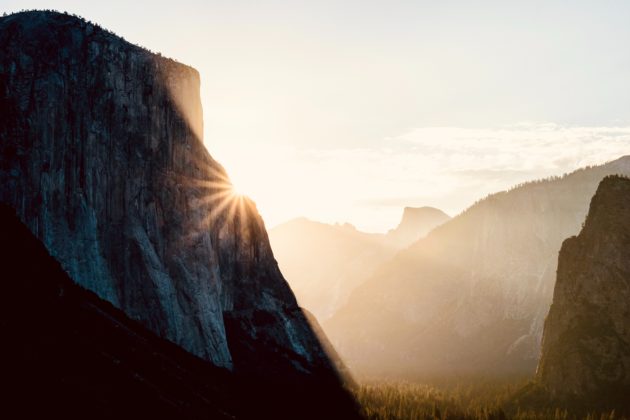 Since the crypto bubble of 2017 that brought Bitcoin from under $1,000 to $20,000 in a year, analysts have been wondering what will spark the next rally.
Many have put their faith in the Bitcoin block reward halving, which came to pass earlier this week, but more and more are becoming convinced that it is (somewhat ironically) central banks and governments that will start the next bull market to all-time highs for both gold and Bitcoin.
A Perfect Storm is Brewing for Bitcoin
According to a recent analysis by Matt D'Souza — a crypto hedge fund manager and a Bitcoin mining specialist — a perfect storm is brewing for BTC due to two trends: 1) weakness in the global macroeconomic environment, and 2) the "reckless and discretionary" spending from the Federal Reserve.
His idea is that while fiat monies are governed by uncertain policy, Bitcoin's monetary policy is fixed and scarce, which should give the cryptocurrency more staying power in the long run.
D'Souza's optimism on the effects the Federal Reserve and other central banks will have on Bitcoin has been reflected by other analysts.
Bloomberg Intelligence senior commodities analyst Mike McGlone said last week that while central bank liquidity will aid equities, it will especially help "quasi-currencies" Bitcoin and gold:
"Central-bank liquidity may restrict the equity bear, yet it's a prime catalyst to relaunch bull markets in quasi-currencies."
Increasing demand vs. declining supply and volatility imply Bitcoin is more likely to sustain higher levels vs. the Nasdaq as a global recession approaches. Central-bank liquidity may restrict the equity bear, yet it's a prime catalyst to relaunch bull markets in quasi-currencies pic.twitter.com/c8GCqoBLNH
— Mike McGlone (@mikemcglone11) May 15, 2020
Where Could This "Storm" Take BTC?
D'Souza didn't indicate where he expects the "perfect storm" of a "reckless" Federal Reserve to send Bitcoin, but a number of analysts have weighed in.
Robert "Rich Dad" Kiyosaki — best known for his book "Rich Dad Poor Dad" on financial wellness and success — recently said that with the "incompetent Fed" and a "dying" economy, he thinks Bitcoin will rally to $75,000 in the coming three years.
"Economy dying. Fed incompetent. Next bailout trillions in pensions. Hope fading. […] Bitcoin at $9,800, predict $75,000 in three years. Pray for the best—prepare for the worst," Kiyosaki wrote in a recent impassioned tweet (slightly edited for clarity).
ECONOMY dying. FED incompetent. Next BAILOUT trillions in pensions. HOPE fading. Bought more gold silver Bitcoin. GOLD @$1700. Predict $3000 in 1 year. Silver @ $17. Predict $40 in 5 years. Bitcoin @$9800. Predict $75000 in 3 years. PRAY for the BEST-PREPARE for the WORST.
— therealkiyosaki (@theRealKiyosaki) May 16, 2020
Others have been a bit more muted in the predictions for the time being.
Galaxy Digital's Mike Novogratz, Raoul Pal of Real Vision, and Dan Morehead of Pantera Capital — all former institutional traders turned crypto bulls — have all touted the sentiment that Bitcoin will rally to $20,000 in the next 12 months.
And like Kiyosaki and a growing number of commentators, the main reason they are so bullish is because of central banks and governments printing trillions of dollars. As Pantera's Morehead wrote in an April newsletter:
"Now that we're in the trillions, the deficit just simply has to have a positive impact on the price of things not quantitatively-easable — stocks, real estate, cryptocurrency relative to the price of money. Said another way, the BTC/USD cross-currency rate will rise.The price of bitcoin may set a new record in the next twelve months."
Photo by Gary Scott on Unsplash