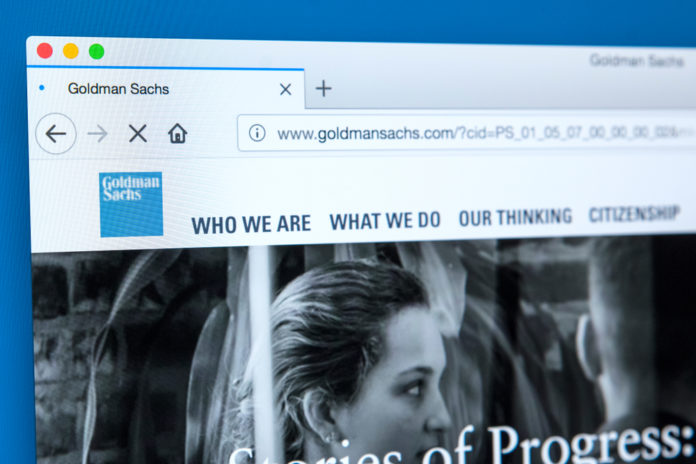 After the crypto market rises again and the bear seems to have been defeated, Goldman Sachs also responds and significantly raises the minimum deposit threshold of its off-exchange trading venue.
The crypto market has been rising for a few weeks now and prices of Bitcoin and other cryptocurrencies are developing well, with investor hunger for Bitcoin rising.
As a result, Goldman Sachs has decided to raise the minimum deposit threshold from the current $ 250,000 to $ 500,000. Circle CEO Jeremy Allaire told Business Insider in an interview that the heated crypto market is a logical consequence of this move. He sees the market as "robust" and stable.
Although the minimum amount has doubled, the average value traded is still twice as high:
The minimum ticket size has moved up to $500,000 with an average of $1 million.
The sum of one million dollars compared to other trades of the company to be regarded as small, where quickly $ 100 million or more change hands. Allaire expects traded volumes to continue rising and is confident for the cryptocurrency market.
image by shutterstock
You want the latest news about Crypto? Sign up to our weekly Newsletter!