Ripple continues with its expansion in the market, and investors are becoming more and more interested in XRP. In this article, we will share with you how to buy Ripple (XRP) in Australia. It is very important to help newcomers to the market to handle virtual currencies and enter the space.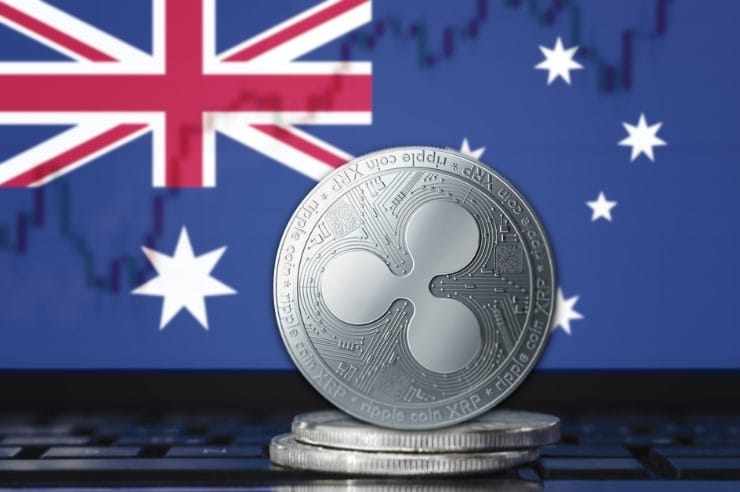 Each country and jurisdiction will have different services for users to have access to digital assets. This is due to the fact there are no standards on how to regulate the market. However, most of the countries have crypto services for users to acquire cryptocurrencies.
Australians have been attracted by virtual currencies in the last years. This is why users need to have a clear idea of where to purchase these digital assets. The easiest way to have access to XRP is by acquiring it through an exchange. Exchanges are easy to use platforms for newcomers and more professional traders.
What Is Ripple?
Before explaining how to buy Ripple in Australia, we will write a small introduction to Ripple. Ripple is one of the most recognized firms in the crypto and blockchain markets. This company is working in order to make it easier for financial firms and individuals to process cross-border payments.
At the moment, Ripple is working with financial companies from all over the world. They help to reduce the costs of international transactions. This is going to be very helpful for companies that handle remittances. Moreover, it is possible to help users to reduce the cost of sending money back to their home countries.
Australia is the home of a large number of remittance workers from Oceania and countries in the region. Having a good remittance market is going to be very helpful for these individuals. The market continues to grow every single day, and it may be handy to understand what Ripple is.
With the XRP virtual currency, transactions become even more efficient. Several fiat corridors can be enhanced and improved over time with XRP. Ripple is doing its best to expand the number of companies using XRP. Australia could be one of the best places to continue with its expansion.
How to Buy Ripple in Australia
As mentioned before, Ripple continues to expand all over the world, and Australia is no exception, as it is a place with several startups and investors ready to enter the crypto market.
There are many platforms that allow you to acquire the fourth-largest cryptocurrency in the world. Through crypto exchanges, you will be able to have access to XRP and store it or sell it later. Although it may seem very simple for users to acquire XRP, it will be helpful for newcomers.
Swyftx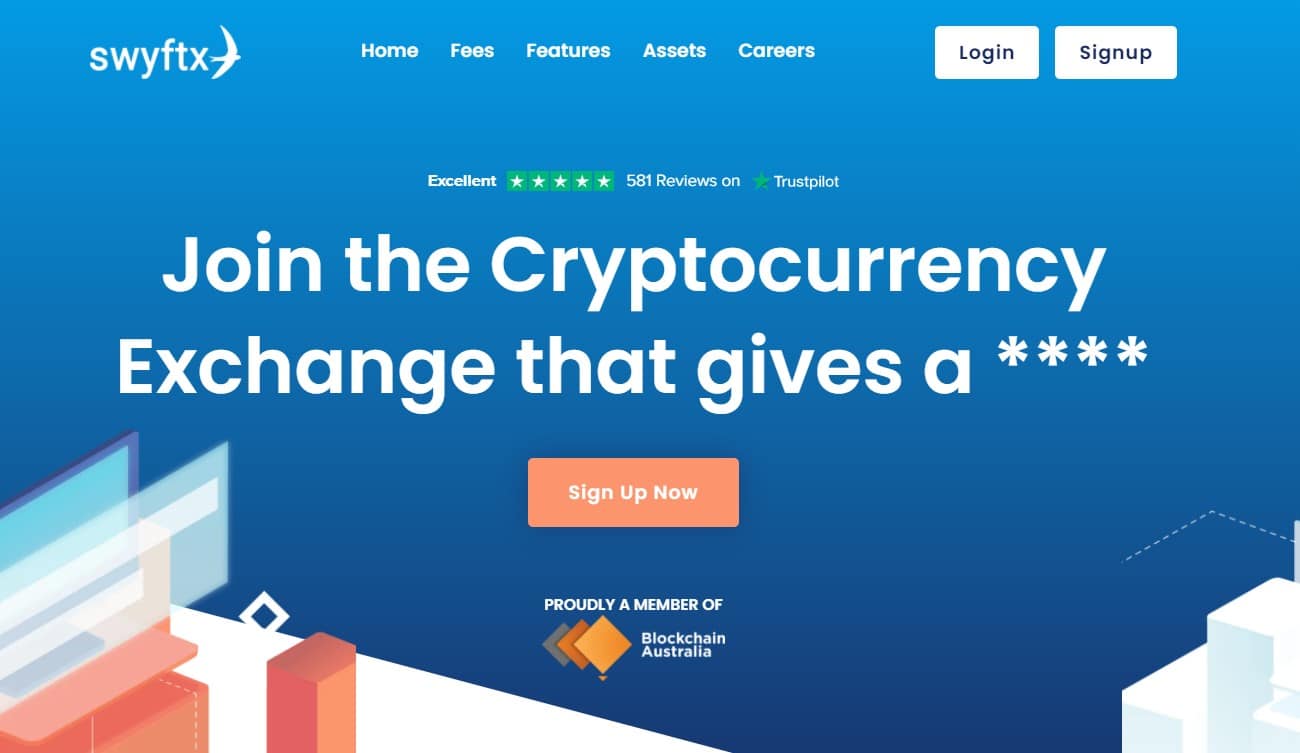 One of the easiest ways to buy Ripple in Australia is by using Swyftx. This platform allows users to make deposits through bank transfer, POLi, SWIFT, and PayID. At the same time, this is very useful for users to make deposits.
Indeed, it is possible to use Australian dollars in order to acquire XRP. The platform is also handy because it supports 80 different digital assets. This means that investors who are looking to diversify their portfolios will find Swyftx a very useful exchange. Some of the cryptocurrencies accepted include Bitcoin (BTC), Ethereum (ETH), Ripple (XRP), Litecoin (LTC), and many more.
In the future, the Swyft platform may decide to include new services for users, meaning that they could enjoy fixed-term investments, staking, and more. Other exchanges, such as Binance or Coinbase, are already offering these kinds of solutions. Users are becoming more sophisticated over time.
Regarding deposit fees, there is a fee of AUD$ 2 for deposits under AUD$ 200. The same happens with bank withdrawals. If the user decides to withdraw less than AUD$ 200, it will have to pay AUD$ 2. Trading fees are equal to 0.6% per trade.
Zebpay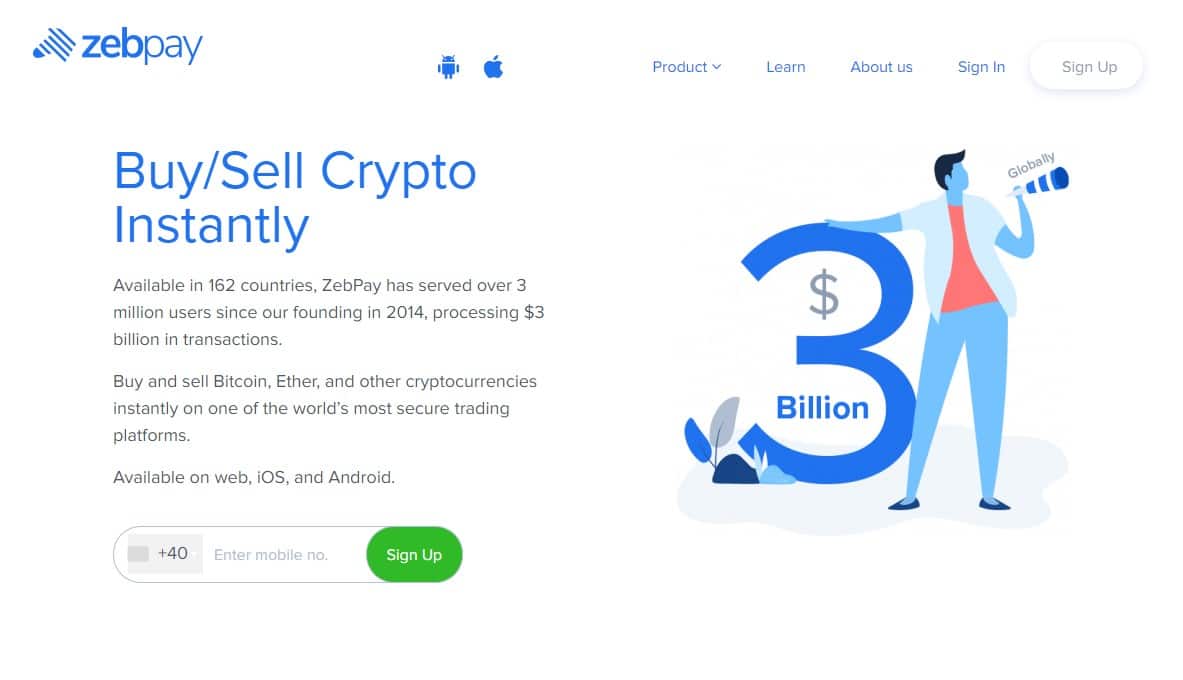 This is a very straightforward platform to purchase XRP and cryptocurrencies. Australians will enjoy this page because it supports only six virtual currencies and offers AUD and EUR deposits. It is possible to make deposits through bank transfers and cryptocurrencies.
The six cryptocurrencies accepted by Zebpay include BTC, ETH, XRP, LTC, BCH, and EOS. Although you will be able to diversify your portfolio with Zebpay, you will only find here the most popular digital assets in the market.
The fee scheme is different from the one provided by Zebpay. At the same time, the trading fees are equal to 0, which is great for traders. Trading experts may prefer to have no trading fees than other deposit and withdrawal fees.
With Coinjar, this is one of the most popular platforms in the country. If you just want to have fast access to XRP, Zebpay will be the best platform to use. Other exchanges have other services for more advanced users. If you are an experienced trader, the best thing to do is to search for low-fees exchanges.
Coinjar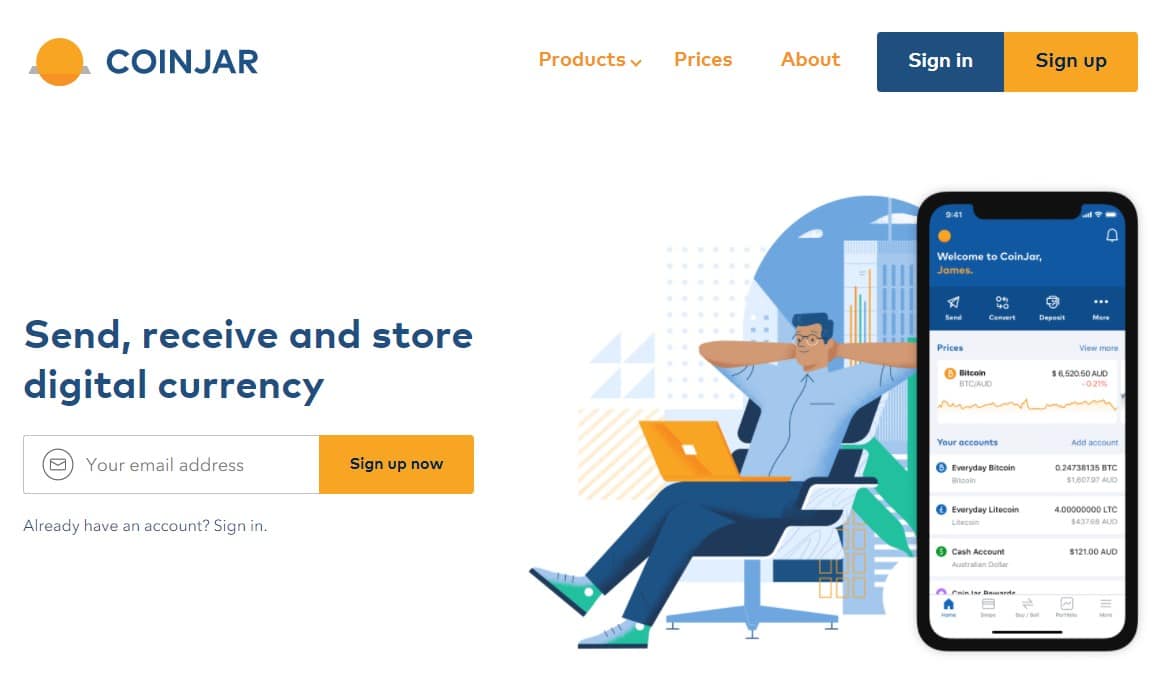 Coinjar is another cryptocurrency exchange that allows users to purchase XRP. Indeed, they can deposit AUD on the platform and handle several digital assets. For example, there are seven virtual currencies besides XRP, including Ethereum and Bitcoin.
At the same time, individuals can make deposits through Blueshyft, BPAY, cryptocurrency, PayID, and NPP. By using Coinjar, traders will have the chance to acquire XRP in a fast and easy way.
It is worth mentioning that the interface this exchange offers is very simple to follow. This makes it excellent for new investors who never used a digital asset before. In addition to it, there is a trading fee of 0.2% for maker positions. Taker trades will have a fee between 0.1% and 0.3%.
Coinjar is a recognized and respected crypto platform in the market. Australians would certainly feel they are using an established and useful exchange.
Binance
This is perhaps the most popular crypto platform in the world. They are offering fiat support for a wide range of fiat currencies, which means that traders will have the chance to use USD, GBP, CAD, and XRP / AUD.
Individuals can use their AUD fiat currency to easily purchase a wide range of virtual currencies. On the matter, Wei Zhou, Binance CFO, commented:
"We firmly believe that more adoption will lead to more innovation and more economic opportunities."
Binance would be a great platform that would help users to buy Ripple in Australia. They have a large selection of XRP trading pairs. This is certainly important for the most expert users in the market.
Moreover, Binance has a wide range of services and products besides the traditional spot exchange. Users can now stake digital assets, lend their funds to other traders, and more. Besides XRP, users will be able to handle 180 virtual currencies. Investors can gain exposure not only to the largest digital assets but also to smaller altcoins.
This is why the exchange has large liquidity and overall trading volume in its markets. This will be very useful for users who want to know how to buy Ripple in Australia.
If you live in another region, you will also have the chance to acquire virtual currencies. Binance supports several fiat currencies, and they are continuously expanding their solutions.
Ledger Hardware Wallet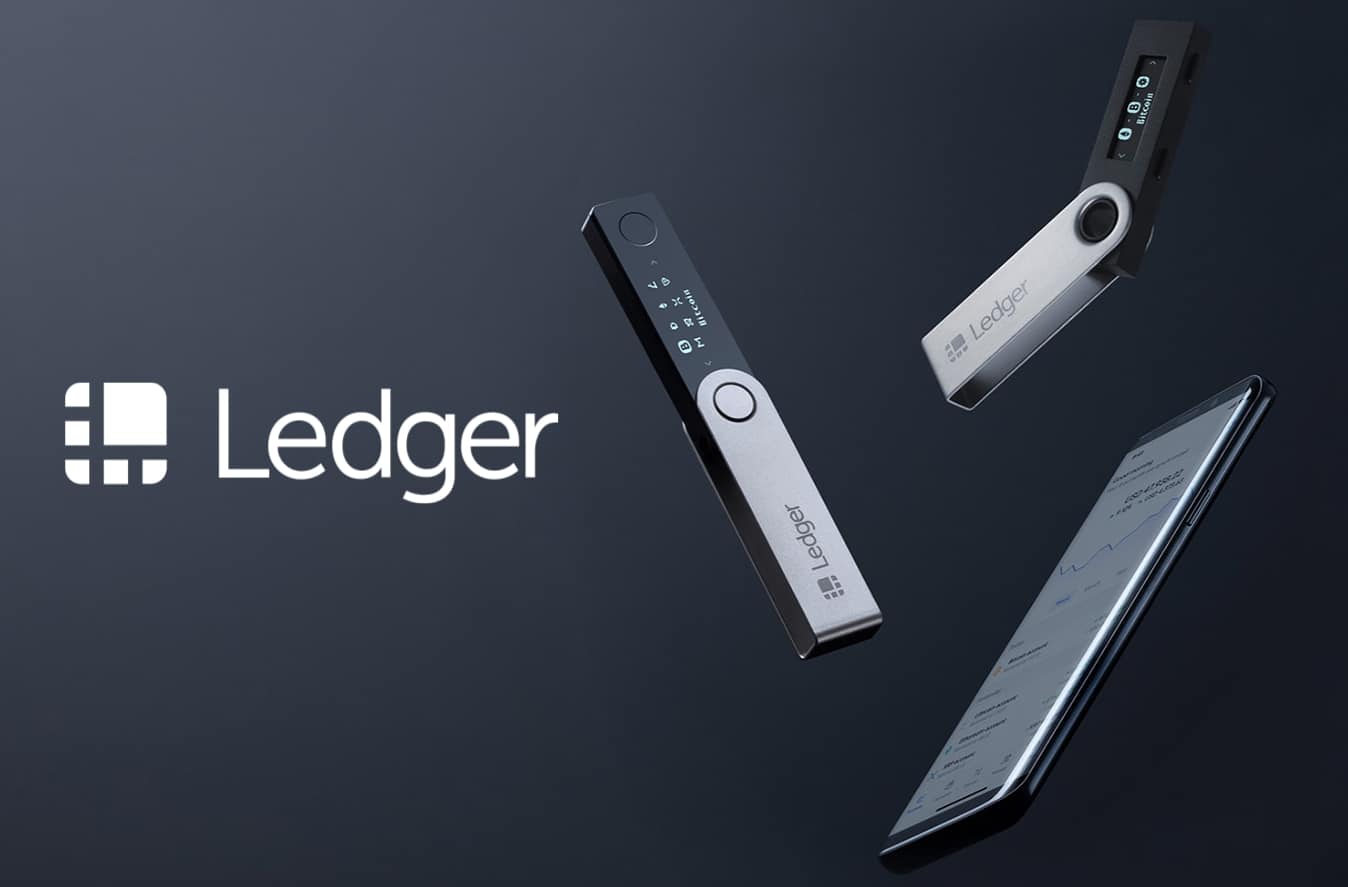 Buying digital currencies can be an easy task, as we showed before. Despite that, it is always important to secure these funds. Even if most users consider exchanges to be safe places to store virtual currencies, sometimes it can not be so.
Thus, it is good to know that hardware wallets are a perfect alternative for properly storing your digital assets because these wallets provide users with the ultimate security for their virtual currencies.
The most popular hardware wallets in the market are the Ledger Nano S and the Ledger Nano X. These two models were developed by Ledger, one of the industry's most respected hardware firms.
With these wallets, you will have the possibility to protect your entire portfolio. These wallets became certainly useful in the last few years. Ledger remains the leader in the market.
Conclusion
Australia is a country with a growing interest in virtual currencies. There are many cryptocurrency exchanges that can help you buy Ripple in Australia, but you must be well-informed before investing in cryptocurrency.
So, we have shared with you some crypto exchanges that support AUD and XRP. This combination of assets would certainly make it easy for you to have access to virtual currencies. Now you can definitely start trading XRP and other digital assets just by creating an account in the aforementioned crypto trading platforms.

coindoo.com is author of this content, TheBitcoinNews.com is is not responsible for the content of external sites.