In this piece, we will be telling you how to buy Ripple in New Zealand. As the crypto market continues moving in a bull trend, investors are getting interested in XRP.
New Zealand is a country with experience in the cryptocurrency market. There are several companies operating in the space located there. At the same time, it is very close to Australia, which is also the home of several crypto-related firms.
The good quality of life in the country is the reason why the number of investors who want to enter the market has increased. This is why it is important to know how to buy Ripple in New Zealand. Users and investors will be able to acquire this digital asset in just a few minutes. The best way to do so is by using crypto exchanges.
What Is Ripple?
Ripple is working in order to expand the usage of the XRP virtual currency. Moreover, the company is offering services to make the financial system more efficient. This would help financial firms to offer cross-border payment services for lower prices. At the same time, transactions will be processed faster.
RippleNet is perhaps the most popular service already offered by Ripple. With it, there are over 300 companies connected that are working together. It is easier for them to perform transfers among each other and receive clients' data.
With the XRP virtual currency and the on-demand liquidity product, remittances would be done more efficiently. There are millions of individuals sending funds back to their home countries. By using the XRP cryptocurrency, these transactions can be done faster and easier. Remittance workers pay very high fees for sending fiat currency.
It is possible to purchase XRP in one country with the local fiat currency. Then, the company will send the funds to another jurisdiction and sell the XRP for local currency. This would allow transfers to be processed in just a few seconds and for almost no fees. Financial companies, users, and individuals will certainly benefit from this.
How to Buy Ripple in New Zealand?
As mentioned before, there are several enthusiasts and individuals that want to acquire XRP. The reasons are different and their amounts too. However, they all want to know how to do it in a fast, secure, and simple way.
At the moment, there are no specific regulations in New Zealand for users trading virtual currencies, but it is always advised to check whether local rules have changed. In general, exchanges and companies operating tend to follow standard Know-Your-Customer (KYC) procedures. Nowadays, this is necessary for companies to continue operating in the market.
There are currently several platforms operating in New Zealand. All of them will be very useful for you to buy Ripple in the country. Nonetheless, they are not all the same. Each of them has different characteristics that would be suitable for the needs of each of the users.
Binance Crypto Exchange
As already mentioned in other articles, Binance is one of the most popular crypto exchanges globally. This platform is allowing traders to buy and sell virtual currencies with ease. This is going to be one of the best solutions on how to buy Ripple in New Zealand.
The platform has recently added support for buying virtual currencies with a wide range of fiat currencies. Among them, they have included the New Zealand Dollar (NZD). Binance has been working so as to offer great solutions for traders all over the world.
One of the main benefits of this platform is related to its large liquidity. This is going to help those who want to trade virtual currencies without having to pay for premiums. In addition to it, Binance has a wide range of digital assets supported on its platform. This is very attractive for investors who want to have a diversified portfolio in cryptocurrencies.
Binance is currently offering several XRP trading pairs. Indeed, there are 11 different XRP trading pairs. These include: XRP/USDT, XRP/USDC, XPR/TUSD, XRP/TRY, XRP/PAX, XRP/EUR, XRP/ETH, XRP/BUSD, XRP/BTC and XRP/BNB.
The exchange allows users to purchase digital currencies using debit and credit cards. This is also a great way to have access to the market. These crypto platforms are certainly useful for onboarding new traders and users in the industry.
CEX.io Crypto Exchange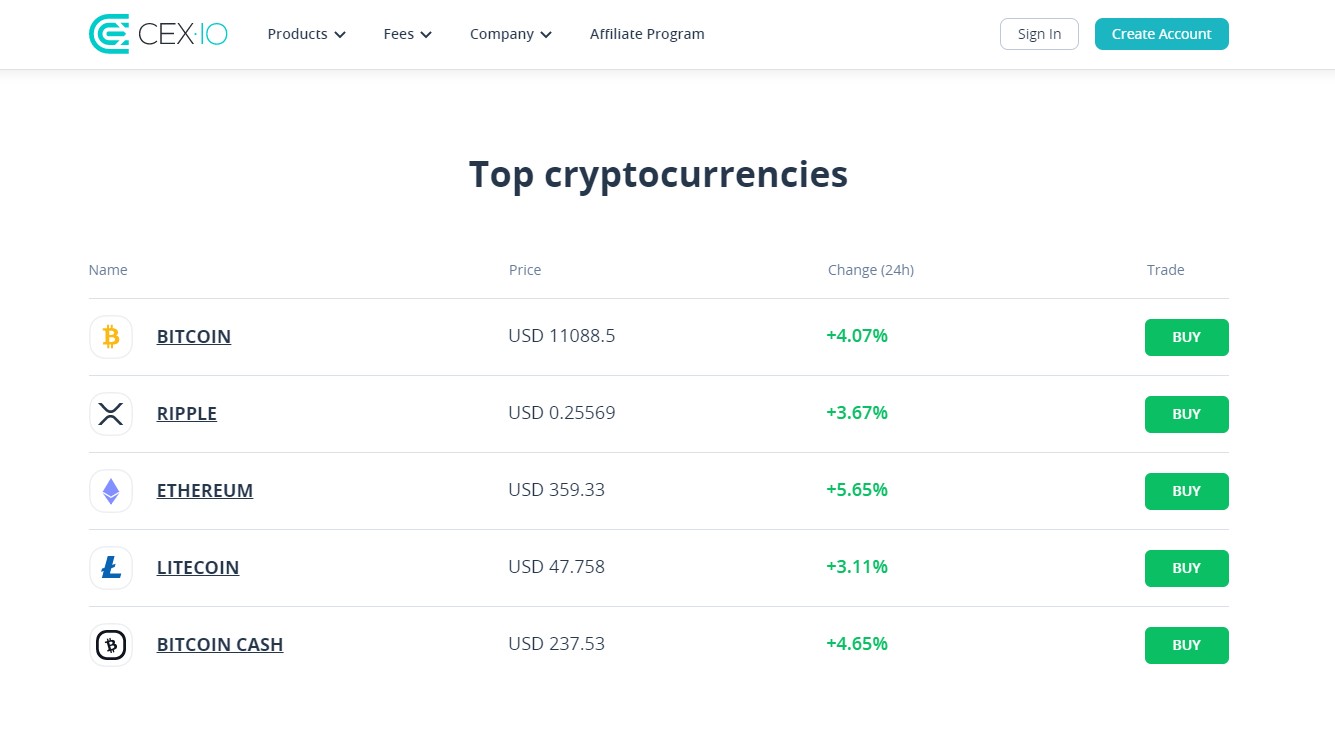 CEX.io is one of the oldest exchanges in the country. This platform is recognized for being an exchange that provides users with great trading fees. Indeed, this may be the easiest way on how to buy Ripple in New Zealand. Traders can get connected to the platform in just a few steps and buy Ripple or other cryptocurrencies.
This platform is very useful because it is available in over 193 countries and jurisdictions. This is great for those who travel a lot and want to have access to their virtual currencies. At the same time, they are already becoming a multi-functional virtual currency exchange in the market. This is due to the fact that other platforms are moving forward as well.
At the moment, users can select to trade Bitcoin (BTC), Ethereum (ETH), Dash (DASH), Ripple (XRP), Stellar Lumens (XLM), Bitcoin Gold (BTG), and Bitcoin Cash (BCH), among others. Moreover, it is possible to use credit cards or wire transfers to acquire virtual currencies.
In the future, this cryptocurrency exchange could offer new solutions for traders. If it wants to remain among the top platforms, it will have to improve its services as Binance did. Despite that, this is a great platform with large liquidity for traders and buyers in New Zealand.
Changelly Crypto Exchange
Changelly is not a traditional cryptocurrency exchange for traders. Indeed, this platform works in a different way. This offers a very fast and easy solution for users to have access to the crypto market. One of the best things about this exchange is the easy way in which traders can purchase virtual currencies.
Changelly offers XRP support and would allow individuals in New Zealand to have access to it. Moreover, this exchange offers support for Bitcoin (BTC), Monero (XMR), Zcash (ZEC), and Litecoin (LTC). Of course, they are also offering support for over 40 digital currencies. In addition to it, you can easily buy digital assets with other cryptocurrencies. This is great for investors who want to have a diversified portfolio.
This is the best way of acquiring Ripple if you want to do it in just a few steps. You will only need to select the funds you want to invest and where you want them deposited. Take into account that the fees may be higher than on other platforms. Nonetheless, you will not have to worry about liquidity due to their advanced system.
Ledger Hardware Wallet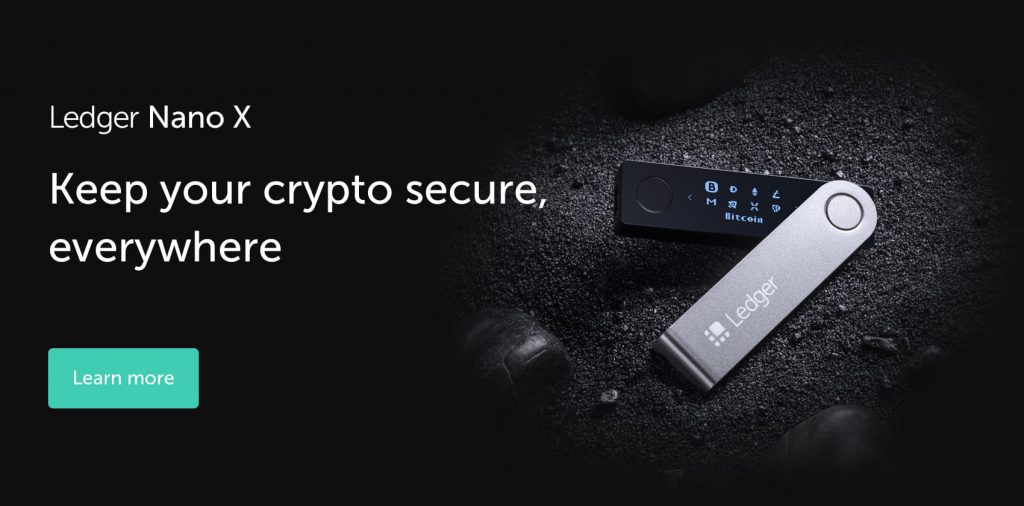 Now that you know how to buy Ripple in New Zealand, you need to take care of your acquired funds. The best way to do so is by not having the XRP in a cryptocurrency exchange.
Cryptocurrency hardware wallets are the best way to store digital currencies after buying them through exchanges. The most popular virtual currency hardware wallets in the market are the Ledger Nano S and Ledger Nano X. These two wallets are very popular and offer great solutions for investors.
By using a hardware wallet, you will be able to protect your funds from hackers and attackers. Take into account that crypto platforms tend to be attacked and targetted by criminals.
Conclusion
No matter what country you are in, you need to find the safest solutions to buy and store your digital assets. As a cryptocurrency owner, you should be very careful about your funds and how they are stored. Of course, there are a lot of crypto exchanges available in the market; you just need to be well informed before you start taking any actions as an investor.
Featured image: pymnts.com

coindoo.com is author of this content, TheBitcoinNews.com is is not responsible for the content of external sites.