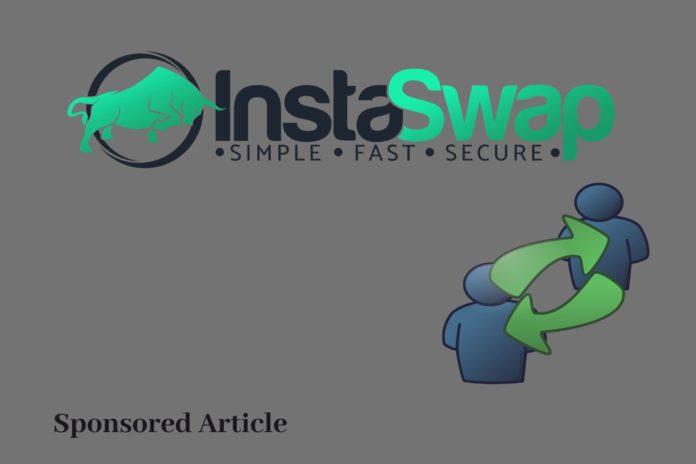 InstaSwap is a non-custodial, cross-chain exchange platform that allows users to buy/sell and swap cryptocurrencies with a touch of a button. The project provides Fiat to Crypto and vice versa is on the way as well! InstaSwap aims to become the number one option for people around the world. – CEO of the project.
As an intelligent investor, picking a reliable and user-friendly exchange can save you a lot of time and energy. How crushing it must feel to wake up in the morning only to notice your exchange has been hacked. Find yourself wanting to throw your keyboard out of the window when you can't find an option you've been looking for. To have to wait a week for your funds to show up on the exchange. InstaSwap changes all of that.
User experience
As an investor, you'll be interacting with your exchange's interface quite often. It makes sense for the user experience on an exchange to be easy to navigate and as stress-free as possible for the client. However, this isn't normally the case for most exchanges! The user experience on InstaSwap has been designed in such a way as to accommodate both the beginner investor and the seasoned veteran. No more time or energy wasted on activities that don't earn you capital. It is also worth noting that not only is the user interface easy to use it is also visually appealing. The department in charge of design has outdone themselves by providing investors with a sleek, easy on the eye interface.
The exchange allows for two things to happen instantly, both serve you, the investor. Firstly, it allows you to transfer funds to the exchange instantly. Don't worry about needing to do a bank transfer, that would be far too inconvenient for you. You can simply pull out your debit/credit card, punch in your details and fund your account. It really is that easy. Secondly, once your funds are on the exchange, you'll be able to purchase, sell and swap in seconds.
InstaSwap is all-inclusive and welcomes currencies from different regions of the world. Currently, they accept GBP, USD & EUR. Allowing investors to avoid the unnecessary step of having to exchange their fiat currency to an acceptable currency on the exchange they wish to trade on. Not only is it easy to get money onto the exchange, getting it off and back into your account isn't a problem either. InstaSwap understands that its customers have varying needs and therefore offer a multitude of withdrawal options such as SWIFT, SEPA, domestic and wire transfers.
Safety & Accessibility
Since its inception in 2018, InstaSwap still stands strong as one of the safest exchanges on the internet. While other exchanges were being infiltrated, sometimes repeatedly, InstaSwap stood strong. The use of two-factor authentication, funds being kept securely offline and constantly evolving data protection measures allow for hackers to be kept at bay. Not once has its defenses been compromised, allowing those that trade on the exchange to invest with peace of mind that their capital is well protected.
Unlike many other platforms, on InstaSwap your orders are only displayed on your order book. Simply put, only what you buy, sell and/or swap will show up. Other exchanges have experienced adverse side-effects from having a transparent order book which allows everyone to be able to see the transactions being executed on the exchange. This can potentially lead to big movers being highlighted and hunted down by hackers. Another potential side-effect is the volatility that can be caused in the market when large sums are moved around if such orders are visible to everyone this can cause unnecessary alarm leading to panic buying/selling to take place which is likely to destabilize the currency.
While not the cheapest, the rates for the quality of service provided is very reasonable. Most transaction fees will never exceed 0.4%, this number falls considerably as the quantity being purchased increases. It is important to note that part of the fees that you pay goes into sustaining InstaSwap as the impenetrable fortress that it is, allowing you to trade with peace of mind.
Conclusion
If you are new to crypto or simply looking for a more secure and user-friendly exchange, InstaSwap is the perfect match. Its ability to combine simplicity with sophisticated makes it a great choice for intelligent investors looking for the ideal platform to build their portfolio.
Please follow and like us:
Related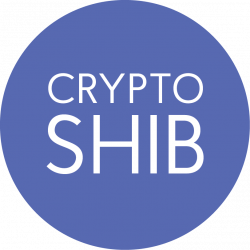 cryptoshib.com is author of this content, TheBitcoinNews.com is is not responsible for the content of external sites.