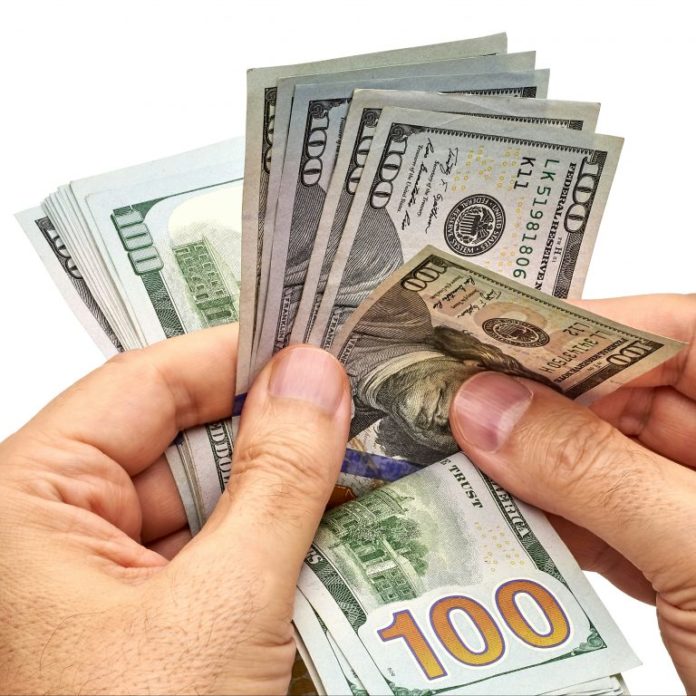 Muslim countries around the world are planning to push back against the U.S. dollar's long global dominance by creating a common digital currency for use in Islamic states. The dollar has evolved into a "sanctioning tool," charged Erol Yarar, chairman of the Muslim-focused business lobby group International Business Forum (IBF). It has lost its purpose as an international trading currency, he said.
Also Read: Nvidia Misses Q3 Revenue Target as Cryptocurrency Slump Weighs on Business
Breaking the Dollar's Hegemony
Speaking to Turkish news agency Anadolu on Nov. 16, Yarar said a single cryptocurrency for Muslim nations will be designed primarily to undermine and challenge America's established hegemony in the global financial system.
"The U.S. dollar is beyond a common currency, it has become a sanctioning tool," Yarar stated. "In IBF this year we will discuss the term 'monetary pluralism' to create a fairer and healthier trade environment. We will make a cryptocurrency system, that will be used for international trade among Islamic countries, a current issue," he added.
The strength of the dollar, in use as an international trading currency since the end of World War II, gives America immense financial and political leverage among perceived weaker states. It has often been used as part of an arsenal of economic tools deployed to punish nations that refuse to toe Uncle Sam's line.
It is, perhaps, President Trump's renewal of economic sanctions against Iran this month – even at the risk of alienating allies in the European Union – that Muslim business leaders under the IBF have been prompted to look for ways of neutralizing the dollar's dominance in global trade.
A number of E.U. member countries are desperate to protect the Iran nuclear deal to help keep trade alive. They are currently in the process of creating a special purpose vehicle that would undermine the sanctions by redirecting payments away from the dollar and therefore away from the prying U.S. financial system. Again, America has reacted by issuing threats of dire repercussions.
But Iran is moving to protect itself against the crippling economic measures. It has announced the completion of the development of a state-backed digital currency, created specifically to circumvent the sanctions, which target the country's oil, gas and shipping industries as well as the financial system. The system has already been hit after Swift, at the U.S.'s behest, cut off the Central Bank of Iran from the global banking ecosystem.
Following the Example of Iran
Yarar, the IBF chairman, told Anadolu Agency that it is prudent for Islamic nations to emulate Iran's example by developing a common cryptocurrency system for use within like-minded religious countries. He detailed:
The U.S. keeps down money transfers, imposes sanctions on the international market, and causes crises in countries by using the dollar.
The planned Muslim-compliant digital currency will be used for pricing of goods by businesspeople, exchange markets and countries, he said, adding that Islamic nations should also consider setting up a fund emulating the International Monetary Fund business model.
"The fund, based on non-interest finance principles, will help countries facing an economic crisis. The fund's name can be 'International Islamic Cooperation Fund'," Yara proposed.
His plans have triggered debate on whether countries currently under full, partial or covert U.S. sanctions such as Cuba, Venezuela, North Korea, Iran, Zimbabwe, Syria, Russia and Yemen could adopt virtual currency to bypass the stringent economic measures.
Venezuela recently launched its national cryptocurrency, the petro, while Russia and China are investing in blockchain technologies that will act as alternatives to the dollar in terms of global commerce.
U.S. sanctions work by placing bans on dealings and transactions with individuals, nations and companies. These restrictions are often enforced with the help of mainstream financial institutions. As such, the use of cryptocurrencies, which operate outside the established financial system, are regarded as key to helping economies under sanctions to continue transacting with other countries.
That means if a dependable cryptocurrency system to support financial transactions can be established, the power of sanctions will be diminished as the U.S. is incapable of blocking such transactions.
Binance Tells Iranians to Withdraw Their Money
In Iran, meanwhile, global cryptocurrency exchange Binance has reportedly told its remaining users in the Islamic Republic to pull out their funds from the platform in measures aimed at aligning with the American trade and economic embargo. "Iranians are not really able to trust cryptocurrency exchanges. That isn't really something new," Nima Dehqan, a researcher at the Tehran-based blockchain project Areatak, complained. Several exchanges, including Bittrex and Bitmex, have stopped providing services to Iranian investors on account of the sanctions.
Do you think the IBF will succeed in its plan for a common cryptocurrency for Muslim countries? Let us know in the comments section below.
---
Images courtesy of Shutterstock.
---
The Bitcoin universe is vast. So is Bitcoin.com. Check ourWiki, where you can learn everything you were afraid to ask. Or read our news coverage to stay up to date on the latest. Or delve into statistics on our helpful tools page
The post Islamic Countries Challenge USD 'Sanctioning Tool' With Planned Common Cryptocurrency appeared first on Bitcoin News.
Bitcoin.com is author of this content, TheBitcoinNews.com is is not responsible for the content of external sites.