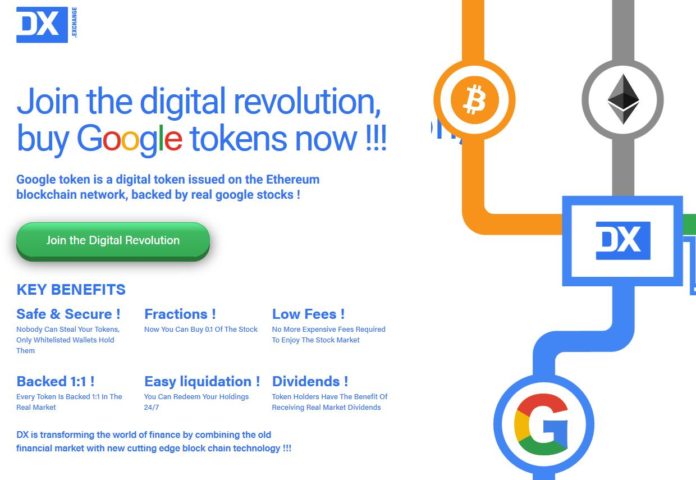 Google token is a digital token issued on the Ethereum blockchain network, backed by real google stocks !
KEY BENEFITS Safe & Secure ! Nobody can steal your tokens, only whitelisted wallets hold them
Fractions ! Now you can buy 0.1 of the stock
Low Fees ! No more expensive fees required to enjoy the stock market
Backed 1:1 ! Every token is backed 1:1 in the real market
Easy liquidation ! You can redeem your holdings 24/7
Dividends ! Token holders have the benefit of receiving real market dividends
DX is transforming the world of finance by combining the old financial market with new cutting edge block chain technology !!!
Join the Digital Revolution here
You want the latest news about Crypto? Sign up to our weekly Newsletter!