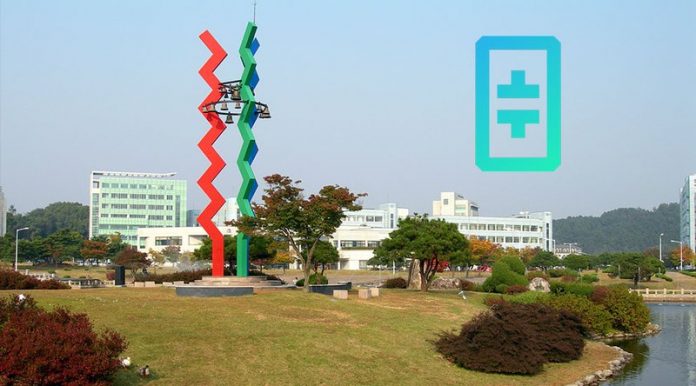 South Korea's leading technology university, the Korea Advanced Institute of Science and Technology (KAIST), is working with Theta Labs, the first blockchain-based video delivery system, to introduce students to an entirely new set of coursework regarding the applications of blockchain technology.
"We're kicking things off with a seminar at the electrical engineering school this Friday [the 16th] where we'll be providing a high-level overview of blockchain technology and current trends in development," Theta Labs CEO Mitch Liu told Bitcoin Magazine.
"We'll also start a student club focused on the Theta project, where we'll work with students to start building applications on the open-source Theta blockchain alongside our engineering team. In Q1 2019, our team will be teaching a one-week course at the K-School at KAIST, which is the university's entrepreneurship-focused program. This will be a wide-ranging course on building a successful startup, from establishing a team and fundraising to go-to-market strategies."
KAIST is just the latest in a growing number of post-secondary institutions, including MIT and the University of Edinburgh, that have added blockchain-related courses to their curricula.
Liu claims that South Korea is one of the most important leaders in the blockchain space, and that its biggest contribution is its ongoing investment in blockchain education and development.
"The Ministry of Science is investing millions in public sector applications of blockchain [technology], and its top engineering schools like KAIST and POSTECH are creating a pipeline of talented blockchain engineers that will drive continued education in the space," he said.
"We hope to use this opportunity at KAIST to bridge the gap between academic research and real-world usage of blockchain [technology]. Our focus will be on applied knowledge that students can use to start working on their own projects."
In addition to working with KAIST, Theta has also announced partnerships with two of South Korea's leading media companies — Maekyung Media Group and CJ Hello — to bring its decentralized video-streaming services to wider audiences. Liu says that both groups are very open to adopting new technology and understand the potential of using decentralized networks to improve their business models.
"They expressed a desire to pioneer in using blockchain [technology] in the media space, and that's exactly the type of early adopters we like to work with," he concluded.
This article originally appeared on Bitcoin Magazine.
Bitcoinmagazine.com is author of this content, TheBitcoinNews.com is is not responsible for the content of external sites.