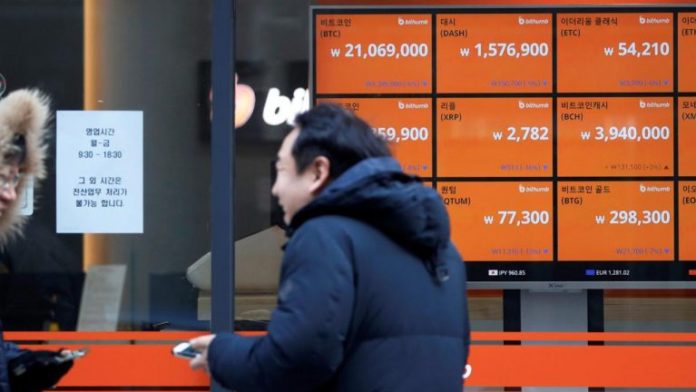 South Korean police raided the country's largest cryptocurrency exchange, Bithumb on September 2 as part of an investigation of fraud allegedly committed by the organization's main shareholder. With the recorded number of visitors to the platform touching 4.11 million between May and July, Bithumb is the largest exchange in the country.
According to a local publication, the Seoul Metropolitan Police Agency's Intelligent Crime Investigation Unit "searched and seized premises" used by the exchange as headquarters in Gangnam-gu, Seoul.
Police action appears to stem from the alleged investment fraud committed at the issuance of the BXA, the exchange's native token. Media reports suggest that "investors in these tokens suffered losses" after the exchange failed to list them on its platform. The alleged investment fraud is believed to run into millions of dollars.
The BXA tokens were allegedly sold to investors prior to Bithumb chairman, Lee Jung-hoon's negotiation for the sale of the exchange with Kim Byung-gun (57), chairman of BK Group. The proposed acquisition failed to materialize.
BXA victims are alleging that "Jung-hoon and others inflicted damage by not listing the token" even though the $25.2 million had been raised with an understanding that the token would be listed on the exchange.
Before the raid, Jung-hoon (44), was believed to "have been under police investigations for fraud and illegally transferring funds abroad (violation of the Act on aggravated punishment for certain economic crimes)."
In the meantime, Bithumb's latest brush with authorities comes after it got slapped with an order to pay $69 million in withholding taxes in late 2019. Bithumb appealed the decision arguing that the order had been made on baseless grounds.
Incidentally, the raid on Bithumb comes after law enforcement in the country raided the offices of another exchange Coinbit. Authorities allege that Coinbit has been inflating its reported traded volumes and gaining $85 million in the process.
At the time of writing, the exchange platform appeared unaffected by the day's events.
What do you think of the raid on Bithumb? Tell us what you think in the comments section below.
The post Major South Korean Crypto Exchange Raided by Police in Alleged $25.2M Fraud Case appeared first on Bitcoin News.
Bitcoin.com is author of this content, TheBitcoinNews.com is is not responsible for the content of external sites.