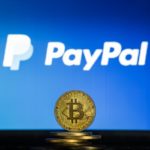 PayPal will allow its customers to carry out transactions using Bitcoin and other cryptocurrencies by 2021. According to reports, the top financial services company will allow its customers to buy, sell, and spend cryptocurrencies, including Bitcoin (BTC), Ethereum (ETH), Bitcoin Cash (BCH), and Litecoin (LTC). The development was made possible through a partnership between PayPal […]
The post PayPal Plans to Perform Crypto Transactions | Will It Get Bitcoin to $15.000? appeared first on Coindoo.
You want the latest news about Crypto? Sign up to our weekly Newsletter!