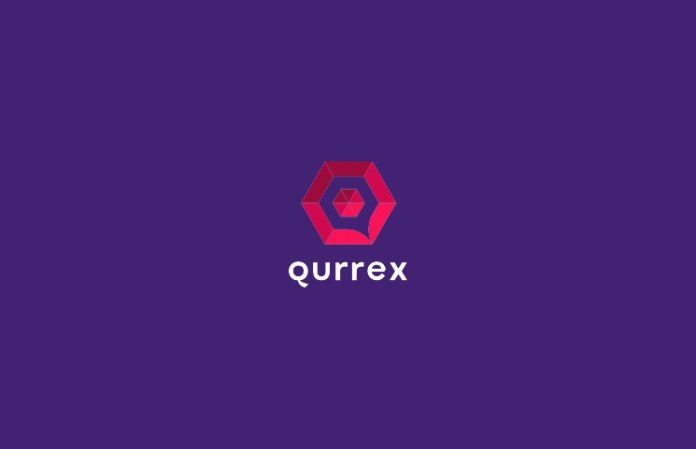 While many exciting new areas of crypto and blockchain technology advance with the rest of the industry, Qurrex is trying to perfect something we're all very much used to – the exchange.
Offering a "hybrid" exchange, Qurrex looks set to fix all of the problems with centralized and decentralized exchanges and, according to the team behind the project, lose none of eithers' benefits.
We caught up with COO and co-founder of Qurrex Slava Baikalov, to see what makes his new exchange platform so revolutionary.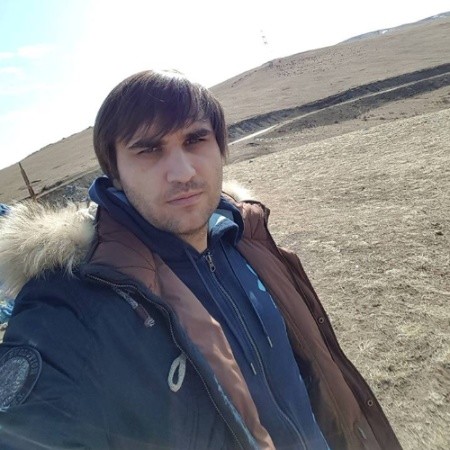 Slava, how did you come up with the idea to launch a hybrid crypto exchange?
The idea crossed the minds of my business partner Vyacheslav Baykalov and his partners, who approximately two years ago, upon request of several major European investors with Russian roots, were working out a possibility of creation of the first regulated cryptocurrency fund for various institutional funds of the EU and the USA. At that time the cryptocurrency market was rapidly developing, its popularity was growing, Bitcoin prices were breaking through all possible and impossible resistance levels, and the industry caught entrepreneurial fever – almost every active participant tried to carry out their own ICO, create a cryptocurrency fund or launch a cryptocurrency exchange market.
Creation of a regulated fund was put on hold due to law limitations and absence of licensed custody for the cryptocurrencies, but the study of this issue gave them deep insight into cryptomarket and cryptocurrency exchange markets in particular:
– on the market there was no professional team with real exchange trade experience;
– all the existing and soon-to-be players who claimed to be developing crypto exchanges, built their strategies to be working in low-regulated B2С environment (retail), everyone wanted to create a product in a 2-3 months time and start making money here and now;
– both then and now nobody tries to come to the established fiat B2B market, whose representatives have been showing growing interest and demand for cryptocurrency on behalf of clients, but for some reasons they didn't make it to any of the crypto exchange markets.
Centralized exchanges have long been the standard in the real world, away from coins, tokens and distributed ledgers. Those like NASDAQ, NYSE, and others, allow the trading of stocks and similar assets and have provided low latency (quick processing of orders), liquidity, and tools like marginal, and high-frequency trading. This attracted significant participation from individual to institutional investors, the latter contributing to even more liquidity.
In the crypto world, however, CEX is a bit of a dirty word (or acronym). This is because all the buy and sell orders are routed to a third party, and often requires users to place their private keys in the hands of the exchange. These third parties are vulnerable to government influence and hacking attacks.
CEXs depend on an organization to operate them, which subjects them to government regulation and, potentially, exploitation.
Decentralized Exchanges allow users to keep much of the privacy by retaining absolute control of their private keys. Because they mostly rely on software, it is difficult to subject them to the kind of government regulation that requires CEX to collect information on their users. Additionally, since DEXs do not hold their users' assets, they are not as vulnerable to hacking, providing more security than their CEX counterparts.
However, DEXs do not hold currency nor do they have a central ledger containing all buy and sell orders. This prevents them from offering the instruments, latency, or liquidity that would motivate institutional investors to enter the market.
Qurrex seeks to provide the functionality and liquidity of a CEX with the privacy and security of a DEX.
Qurrex boasts a central node that routes orders, provides transparency, and attracts institutional investors. At the same time, this node is connected to a decentralized network that allows casual traders to participate in the market, confirm transactions, and hold their own private keys if they choose to. The ability to conduct peer-to-peer trading, and record orders on a blockchain marries the best of both the CEX and DEX worlds.
Qurrex will be able to give users exactly that: the hybrid cryptocurrency exchange experience.
2. What are the main differences that the users will notice on your platform once they start trading, considering that they have only experienced crypto trading on the main exchanges?
All current cryptocurrency exchanges have problems with performance, security, transparency, fiat gateways, corporate accounts and others. They couldn't immediately make changes to adopt to users' needs. That's why, the Qurrex Project has a huge potential for  promising start by providing to current users a fast, secure, reliable and transparent product.
How about institutional investors? How would your platform be different to the platforms they are used to?
We suppose that institutional players on the financial market, backed by hundreds of millions of clients and funds amounting to trillions of dollars, have understandable lack of faith in the cryptocurrency trading market due to its lack of industry standards and transparency, its vulnerabilities, as well as the technological backwardness of trading platforms and their infrastructure when compared with the classic, regulated exchange systems. At the same time, financial and banking organizations are paying increasing attention to cryptocurrency. In particular, hedge funds are showing strong interest, which are investing more and more funds in projects that are somehow connected with Bitcoin. According to experts from Saxo Bank, the amount of funding for cryptocurrency funds in 2018 may increase by 1500%.
The interest of institutional players creates the opportunity for Qurrex project. The Institutional Customers is one of the main focus group of our platform. Qurrex can offer institutional players a fast, reliable, secure and transparent instrument for cryptocurrency trading.
3. As far as hardware wallets go, which ones are you planning to have APIs for? Will traders be able to use their Trezor or Ledger wallets on Qurrex?
Undoubtedly, to be up to date and comfortable for users Qurrex will support the wide range of hardware, including the leading hardware wallets. We are going to make the trading process as much convenient for our clients as possible.
4. Let's talk about the nodes and the trades recorded on the platform. How will traders know if their trades went through a decentralized node or through a centralized one?
It's quite simple, if the customer uses CEX for storage of their cryptoassets, such users will be served through CEX engine.
Customers who decided to store their cryptoassets using their own software and hardware wallets will be served through QDEX network. Their Client Node which is a piece of software for a mobile phone or a computer, will be automatically interact with the QDEX network.
5. How will trades on the decentralized nodes differ from those on the decentralized nodes?
I suppose we are talking about the difference between trading on CEX and DEX. If you want the fastest and reliable transaction execution and you don't worry about storage of your crypto at the third party, you will choose CEX. If you want to store your crypto at your own wallets, you have to choose DEX. DEX is not as fast as CEX, but in mind of cryptocommunity it's more secure than CEX.
But I'd like to point out that our CEX will be as transparent as any public company. The users will be able to find transparent information about management of exchange, about its financial statements and will see the results of independent technical and financial audit.
6. As far as the social trading features go, how will users be able to verify the success rate of the traders that are releasing signals independently?
The social trading which we plan to launch on our platform will include:  (i) publishing of trading strategy performance and distribution of trading signals; (ii) creation of a trading signal monitoring system: automatic copying of managing traders' orders.
Social trading is of interest both to individual users who may hand over their funds completely or in part, essentially, to be managed in trust, and to professional traders who may dispense their expertise in trading and receive a bonus for the effectiveness of their decisions.
A managing trader's commission can be set as a proportion of trading volume of "investors" with a rising ratio for managers who have demonstrated a positive dynamic regarding the profitability of an account over a financial period.
Qurrex adheres to the following principles in implementing social trading mechanisms:
maximally detailed and scrupulously assessed statistics of trust managers (statistics are as detailed as possible, with over 20 indicators);
reliability of provided data and protection from compromise;
minimal interference by the exchange in the process of selecting an investor from the strategies presented.
The effectiveness of the trader will be automatically evaluated by our platform. Such evaluation will be based on history of all transactions of trader since the moment of his registration on out platform. The performance will be updated every day, so the users will be able to monitor traders performance in real-time. Also, the users will be able to see the history of a trader's performance.
7. Will traders be able to communicate between them on the platform? How will this be done?
Our product is being created with the participation of professional traders with many years' experience of using trade analysis terminals. Relying on this experience, we have advanced the features needed by a wide circle of users: from crypto-enthusiasts to experts in exchange and currency speculation. The Qurrex trading platform interface significantly surpasses the others in its functional capabilities, as well as in its level of detail and its capacity to design all solutions present on the cryptocurrency market.
We understand that one of the important features of our platform must be the set of social communication tools. That's why, we are going to add such tools as a chat, internal messenger, forum, informational database and training portal.
The users will be able to communicate with each other. The traders that use social trading will be able to communicate with their users. It will be a convenient and interactive solution.
8. As far as the identity of traders goes, decentralized exchanges in theory have the necessary features to maintain trader anonymity? How will Qurrex approach this given its social trading features?
That is a very important question. As I mentioned before, the effectiveness of the trader will be automatically evaluated by our platform. Such evaluation will be based on the history of all transactions of the trader since their registration on out platform. In order to provide a user with social trading services, the trader has to pass KYC procedure and open their performance history for the public.
Therefore if a DEX user wishes to remain anonymous, then the social trading services shall be restricted for them.
9. How do you expect Qurrex to develop in the markets over the next few years?
The goal is to initially achieve a conservative 5% market share within 5 years (in the model we allow for 1% and 5%, both very profitable). This is achieved by offering superior performance, security and stability. Today, there is no exchange in existence offering Nasdaq-like performance, which Qurrex will.
TheBitcoinNews.com – Bitcoin News source since June 2011 –
Virtual currency is not legal tender, is not backed by the government, and accounts and value balances are not subject to consumer protections. TheBitcoinNews.com holds several Cryptocurrencies, and this information does NOT constitute investment advice or an offer to invest.
Everything on this website can be seen as Advertisment and most comes from Press Releases, TheBitcoinNews.com is is not responsible for any of the content of or from external sites and feeds. Sponsored posts are always flagged as this, guest posts, guest articles and PRs are most time but NOT always flagged as this. Expert opinions and Price predictions are not supported by us and comes up from 3th part websites.
Advertise with us : Advertise