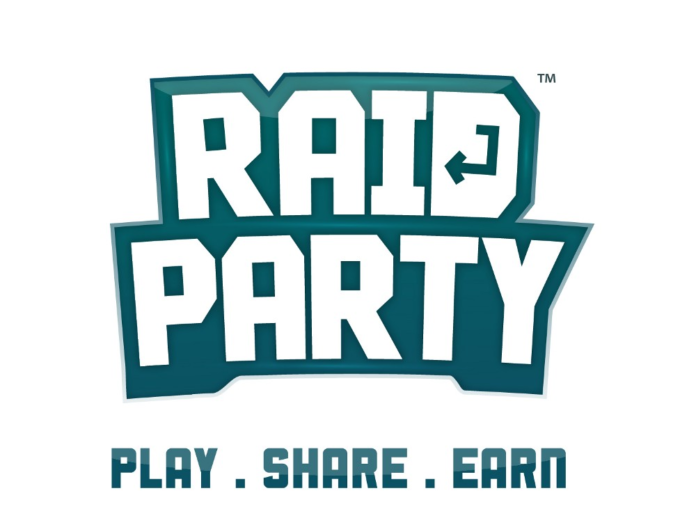 Bitcoin Press Release: TriForce Tokens are building community-driven applications built on top of Ethereum to solve some common issues within the gaming industry. Specifically, our solutions look to address issues around revenue generation, developer, and player attraction/retention and fostering positive communities.
April 10th, 2018, Milton Keynes, UK – Blockchain gaming startup TriForce Tokens is launching "Raid Party". A social engagement platform, dedicated to connecting the entire gaming community.
The TriForce Tokens platform is looking to revolutionize online gaming by enabling gamers to play the games they love and earn FORCE tokens at the same time.
Just one week after launching the sign-up, TriForce received over 21,000 registrations. This was such an incredible beginning to the start of the platform, that it already has popular, live, working apps already being built upon it.
TriForce Tokens is also involved with advanced talks with several Indie Game Developers, several of which are signed up to integrate with Raid Party and FORCE already. The team and project have secured an incredibly bright future after a very successful token generation event. Alongside its wealth of impressive partnerships, the TriForce Tokens project has begun its journey to become the world's most adopted and universal games and entertainment cryptocurrency.
What makes the project so unique?
At its core, TriForce Tokens is bringing players to indie game developers, giving them incredibly natural ways to retain players and leading to more profitable business models. This is done through unique reward mechanisms built into several applications, like our scheduled mobile app release, Raid-Party. It's just one way for gamers to earn from in-game achievements and collaborate together, ( even across games and platforms )  for a more rewarding gaming experience for everyone.
TriForce Tokens is currently positioning its technology as an indie developer incubator for the Latin America market through its partnership with levelup.com, (the largest games entertainment publisher in Latin America) with over 1 million users. No other gaming token is positioned to become such a widely adopted currency, with real potential for for real-world usage outside of simple in-game asset trading.
Leading Games Industry Advisers
The TriForce Tokens vision has attracted the attention of some impressive gaming industry leaders, including:
The former world champion of CS: GO, Danny Montaner and former manager to the world's largest and most popular gaming organization, Faze Clan. Danny approached TriForce CEO Pete Mardell and they instantly identified a shared vision for collaboration and positive value to the gaming community.
" TriForce Tokens quickly caught my attention with the aim of being a community centered token. Not only are there various forms of protection and security, there is everything you would need to engage in your community. Also, it is important to note that there are multiple sources of revenue generation that until now have been untapped for any content creator and developer. This is something the industry lacks as there are no profitable solutions to engage in the community while growing it and securing it. TriForce Tokens not only seems to solve a lot of these issues but also implements an honorary system to keep the community fun and safe for everyone."
~ Danny Montaner, @OfficialfRoD
Vadim Bulatov
Vadim Bulatov, currently Head of Social Marketing at Wargaming.net, the creator of World of Tanks, World of Warplanes and World of Warships, is also a valued adviser. Vadim also approached Pete Mardell, following the project's vision of community collaboration and recognizing that cryptocurrency is positioned to revolutionize the gaming world at a business level.
Partnerships
The team has secured an impressive network of partnerships including globally recognizable organizations and institutions: Coventry University, TIGA, LDJ Capital run by David Drake (Leading expert on ICO Bench) and many others.
Most impressively is the project's recent partnership with Busca Todo: owners of LevelUp.com and Tarreo.com — Latin America's largest video game content providers. This entertainments industry group has over 7 million active visitors and 1.1 million subscribers on YouTube.
Ramon Toledo
President-Founder Ramon Toledo and his team are working closely with us to position our FORCE cryptocurrency to be not just a gaming token, but an entertainment industry token, building real-world utilization through strategic partnerships.
"Cryptocurrency is the beginning of something great as it is already permeating markets that seemed out of reach years ago. We are truly excited about joining forces with TriForce Tokens and revolutionize the gaming experience in Latin America once more. Gamers in Latin America will now have the opportunity to earn money through gaming, as simple as that".
Ramon Toledo, CEO, President & Founder, Busca Corp
David Drake
Chairman at LDJ Capital, David Drake is one of the most recognizable, successful and celebrated venture capitalists in the investment business. When TriForce Tokens initially spoke with David at the beginning of 2018, he immediately recognized the potential within the company's business and offered his invaluable experience in an advisory position. David Drake is considered as a founding father of crowdsourcing in the US, having founded the US Crowdfund Intermediary Regulatory Advocates (CFIRA) and US CrowdFunding Professional Association (CfPA).
Drake chairs the NY-based multi-family office LDJ Capital which has more than 50 global directors and maintains relations with institutions and family offices that manage assets worth $1.5 trillion.
"TriForce Tokens have big ambitions to shake up the gaming industry with the introduction of unique strategies to harmonize the games community. I recognize the exceptional aspects that this project is introducing to the industry and with its strong backing from the business division of a globally-recognized University in the UK plus the advisory team, it is a serious contender for this space. We look forward to helping this project grow and the team to realize their vision."
– David Drake, Chairman at LDJ Capital.
About TriForce Tokens
TriForce Tokens aims to become the industry standard on multiple gaming platforms offering player-to-player trading, anti-piracy and a unique first to a market honorary system that rewards collaborative gameplay. Carefully implemented blockchain technology will allow the developers entirely new revenue models, lower player attrition rate, player behavioral analysis and will create a new gaming experience for players where they can build a digital asset empire.
Visit the Official TriForce Tokens Website: https://triforcetokens.io/
Download the TriForce Tokens Whitepaper: https://triforcetokens.io/resources/white-paper-v3.21.pdf
Subscribe for ICO updates: https://triforcetokens.io/
Find us on Facebook: https://www.facebook.com/triforcetokens/
TriForce on Twitter: https://twitter.com/triforcetokens
TriForce Tokens Slack: https://triforcetokens.io/slack-invite
TriForce Tokens Telegram: https://t.me/TriForceTokens
Visit TIGA: http://tiga.org/
Visit CoinPayments.net: https://www.coinpayments.net/
TriForce Tokens on Bitcointalk: https://bitcointalk.org/index.php?topic=2222731
Media Contact
Contact Name: Jake Ashby
Email: [email protected]
Phone: +44 (0) 747 332 8053
Location: Milton Keynes, UK
Company: TriForce Tokens LTD
TriForce Token is the source of this content. Virtual currency is not legal tender, is not backed by the government, and accounts and value balances are not subject to consumer protections. Cryptocurrencies and tokens are extremely volatile. There is no guarantee of a stable value, or of any value at all. Token sales are only suitable for individuals with a high-risk tolerance. Only participate in a token event with what you can afford to lose. This press release is for informational purposes only. The information does not constitute investment advice or an offer to invest. The Force token sale is closed to US participants and participants of all countries in which ICOs are illegal.
About Bitcoin PR Buzz:
Bitcoin PR Buzz has been proudly serving the PR and marketing needs of Bitcoin and digital currency tech start-ups for over 5 years. Get your own professional Bitcoin Press Release. Click here for more information about Bitcoin PR.