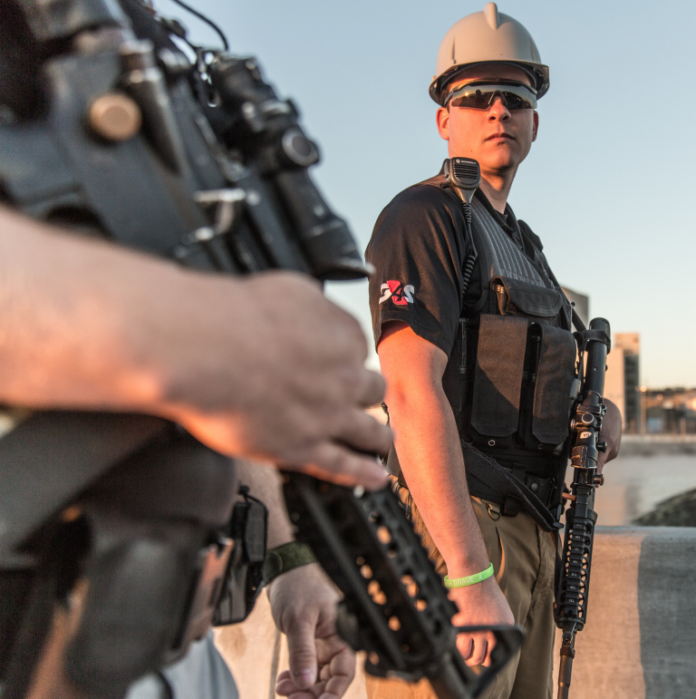 G4S (LSE: GFS), a security services provider with operations in more than 90 countries, guards everything from cash transfers to nuclear power plants and prisons. The London-headquartered company has now started to offer cryptocurrency protection, according to a recent report.
Secure Vault Storage
The company, which has more than 560,000 employees throughout the world, announced on Wednesday that it has developed a new service providing high-security offline cryptocurrency storage, to help to protect assets from criminals and hackers. And the company is already providing the service to an unnamed European exchange, according to the Financial Times. It charges clients based on the number of different offline storage devices they want to use to store their private keys, and reportedly uses its own existing vaults for the service, rather than newly built facilities.
The company's press statement confirmed that cryptocurrency exchanges are already turning to them for help. Dominic MacIver, senior risk analyst at G4S Risk Consulting, commented: "Our clients approach us to discuss solutions to their requirements because of G4S Cash Solutions' experience in protecting high-value items and G4S Risk Consulting's experience in developing bespoke solutions to complex challenges. Working with our clients, we are continuously applying their expert knowledge of crypto-assets and our best practice in physical security to a sector at the cutting edge of financial technology."
Heavily Restricted Access
The service is said to be more secure then other methods because G4S takes the keys offline, breaks them up and stores them in high-security vaults. Moreover, access to the sites in which they are held is said to be heavily restricted, with multiple layers of security. Clients can only gain access when all of the pieces are combined with specific technology.
"Offline storage has become a more established and secure way of storing crypto-assets," MacIver said. "At the same time, violent robberies and kidnappings in recent years have shown that the sector is still exposed to conventional criminal threats. In collaboration with our client, our security solution is built on a foundation of 'vault storage.' We not only take the assets offline, but break them up into fragments that are independently without value and store them securely in our high security vaults, out of reach of cyber criminals and armed robbers alike."
What level of security should investors demand from exchanges? Share your thoughts in the comments section below.
For the latest cryptocurrency news, join our Telegram!
---
Images courtesy of G4S, Ed Robinson/OneRedEye, Tom Parker/OneRedEye.
---
Bitcoin.com is author of this content, TheBitcoinNews.com is is not responsible for the content of external sites.