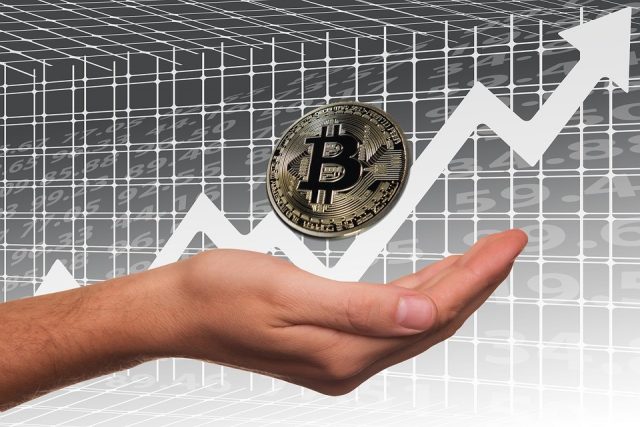 Cryptocurrency regulation across Asia has been piecemeal at best. Despite the continent's apparent unity when it comes to business and trade, the leading players can't seem to find common ground when it comes to defining a legal base for Bitcoin and its peers. The People's Bank of China (PBOC) has pledged to strengthen its controls over the market and clamp down on a lot of the local crypto market's movements. In Japan, the Japanese Cryptocurrency Exchange Association (JCEA) has been set up by the country's 16 licenced exchanges as a self-regulatory body.
While these incremental steps are helping to define some boundaries for crypto traders and users, the landscape is still filled with potholes. For the advanced trader, such market volatility can be a blessing in disguise. By tapping into the contract for difference (CFD) options at eToro, investors can speculate on both sides of the coin. If it looks as though China is about to swing to the negative side again, traders can invest on the price of Bitcoin falling. However, while volatility can be useful for short term trades, stability is necessary for the long term success of all cryptocurrencies.
Indeed, one Asian country that is now offering a glimmer of what could be is South Korea.
South Korea Regulates the Crypto Market
Seeing the state of the market, the government has announced that it will legalize cryptocurrencies and blockchain technology. In an official note, ministers have decided to categorize exchanges as "crypto asset exchanges and brokerages". In addition to legalizing the assets themselves, South Korea will also regulate the underlying blockchain technology that powers altcoins like Ethereum. Among the technical details, the Korea Financial Intelligence Unit will treat exchanges like banks. In practice, this means all South Korean crypto exchanges will have to implement robust know-your-customer (KYC) protocols and use anti-money-laundering policies. Like many that have moved to implement some sort of crypto regulation, President Moon Jae-in wants the laws to stamp out crime and protect consumers.
Although security technology is improving, exchanges are still being targeted by cybercriminals. In July 2018 alone, 24,984 ETH (approx. $12 million) was stolen from Bancor, an Israeli exchange. That hack came just weeks after South Korea's Coinrail saw $40 million in cryptos stolen. While the incidents will have hurt the exchanges in question and their customers, it's the market as a whole that suffers. When the Coinrail hack hit the airwaves, the price of Bitcoin dropped by 12%. Again, that could benefit short term volatility traders. However, for crypto technology as a whole, it's a disaster.
Because of this, South Korea's recent announcement should be seen as hugely positive. In a local sense, the regulations will not only protect consumers and make business safer but help South Korea become a global hub for Bitcoin et al. On an international level, the move could prompt more countries to follow suit. If that happens, cryptocurrencies will finally have the opportunity to become the revolutionary technology they have always promised to be. As it stands, cryptocurrencies have become more popular as a commodity than a product. In other words, people have become interested in them as an investment rather than a virtual currency they can actually spend.
South Korea's Laws to Stabilize the Future of Cryptos
In this sense, South Korea's legal changes will come as welcome news. Knowing that the country's exchanges are treated with the same level of protection as banks will give traders the confidence to use them. The knock-on effect of this will be positive movements in the price of Ethereum, Bitcoin, Litecoin and many of the other leading cryptos. However, once the world moves away from treating this technology as a commodity and more as an asset, South Korea's laws will really come into their own. Even though Bitcoin et al were never designed to be controlled and centralized, there needs to be a certain amount of regulation if general consumers are going to use such cryptos.
This is where national laws are bound to become important. By leading the way and setting new standards for the industry, South Korea is essentially saying to people that this technology is safe. In turn, more people will start using the technology in the way it's intended which will have the long term effect of making cryptos even more valuable. So, while it's easy to look at the latest news through a microscope and pick out its positives, there's a lot more to it. By bringing some order to the apparent chaos, South Korea has helped to stabilize the market and improve the long-term prospects of the industry. This, regardless of whether you're a business, an investor or a consumer, can only be a good thing.
The post South Korea Closer to Full Crypto Legalization After Latest Announcement appeared first on The independent republic.
source: https://theindependentrepublic.com/2018/07/11/south-korea-closer-to-full-crypto-legalization-after-latest-announcement/
TheBitcoinNews.com is here for you 24/7 to keep you informed on everything crypto. Like what we do? Tip us some Satoshi with the exciting new Lightning Network Tippin.me tool!