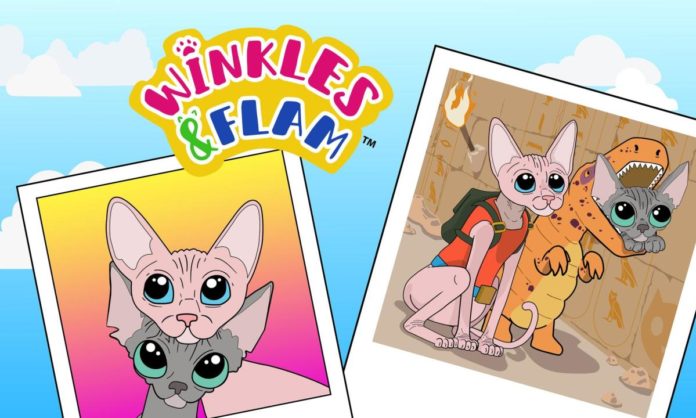 Toronto, Canada, 27th March, 2023, Chainwire
Winkles & Flam™, the 'Cosplaying Canadian Kitties™,' are the First Original Cartoon Duo of the web3 space, launching exclusively on OpenSea Drops
Sphynx Ink Inc. comprises Oscar®-Nominated Filmmaker Adam Benzine (HBO's Spectres of the Shoah) & BAFTA®-Winning Illustrator Dele Nuga (The BBC's The Clangers)
Non-PFP and non-generative, Winkles & Flam marks a radical new model for Digital Collectibles, with high-quality, hand-drawn illustrations & weekly/seasonal releases
The first project to partner with Mint Foundry, the new Visual Metadata Editor from the team behind acclaimed 'No Code' NFT service Mintplex Labs
Canadian art collective Sphynx Ink Inc. is partnering with OpenSea's exclusive "Drops" platform to launch Winkles & Flam, a ground-breaking Digital Collectibles project introducing the first cartoon duo of the web3 space.
Created by Oscar®-nominated filmmaker Adam Benzine and BAFTA®-winning illustrator Dele Nuga, Winkles & Flam – the 'Cosplaying Canadian Kitties' – are adorkable sibling Sphynx cats who dress up in homemade, video game-inspired outfits. A year in the works and featuring original, hand-drawn art, the project differs radically from current NFT projects. It is not a PFP (Profile Picture). Nor does it use generative elements.
Launching April 3 with weekly content drops, rather than all at once, Winkles & Flam will run for five seasons, with sets of hand-drawn images comprising a mix of free mint, fixed-price and auctioned offerings. Each set draws inspiration from an iconic video game, with an educational component – Winklepedia™ – focusing on the history of video games.
A Season Pass goes on sale today (March 27) exclusively via OpenSea Drops, limited to just 1,000 copies and guaranteeing buyers all 30 cards from Season 1.
Winkles & Flam is the first major project to use Mintplex Lab's cutting-edge, visual metadata editor Mint Foundry, which allows creators to edit and update information in real-time, without coding knowledge.
Winkles & Flam Creator Adam Benzine says: "Winkles & Flam marks the start of 'Phase 2' of the Digital Collectibles space, focusing on original characters, narrative, quality and reliability, led by doxxed creators with a proven track record.
"The market has grown tired of low-quality, rug-pull pump-n-dumps and vaguely conceived, cash-grab metaverses. A steady stream of garbage profile pictures has turned off consumers. It's time for something fresh."
Winkles & Flam Co-Creator Dele Nuga adds: "We're thrilled to partner with OpenSea Drops and grateful to the geniuses at Mintplex Labs for devising a solution for our unconventional release strategy. We believe Winkles & Flam will be the first of many projects to move to a character-based, weekly release strategy, focusing on personality, storytelling and community."
Season 1 of Winkles & Flam launches on April 3 and runs for 10 weeks, with weekly free mint cards (featuring Winkles) and fixed-priced cards (featuring Flam) released on Polygon. Winkles & Flam: Platinum cards (unique 1-of-1s featuring the duo together in playful scenarios) will be auctioned daily on Ethereum. Check out winklesandflam.com for more info. 
(NOTE: Winkles is the pink kitty with blue eyes. Flam is the grey kitten with green eyes.)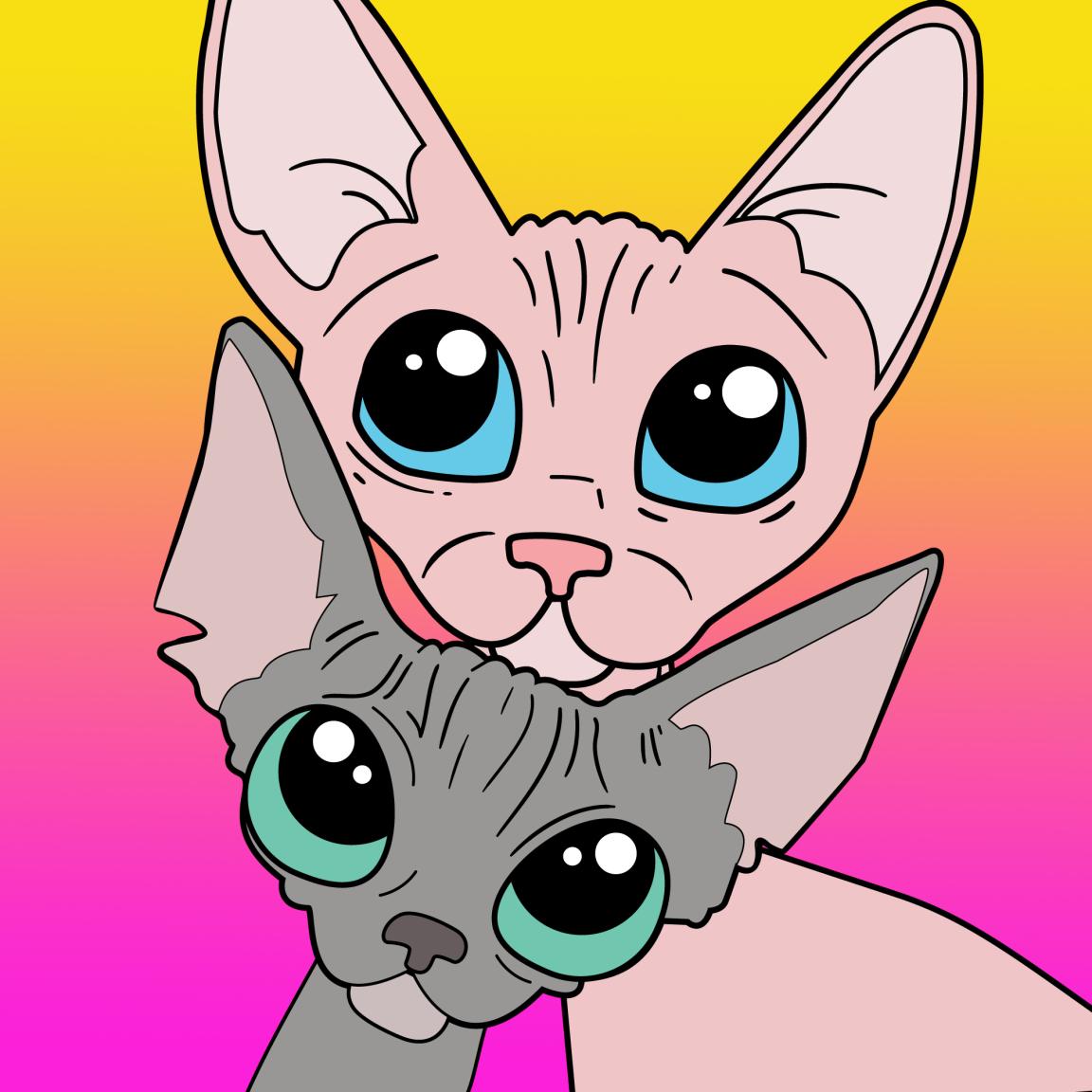 About Sphynx Ink Inc.
Founded by Oscar®-nominee ADAM BENZINE and BAFTA®-winner DELE NUGA, Sphynx Ink Inc. is the Toronto-based art collective behind WINKLES & FLAM™, The Cosplaying Canadian Kitties™!
LINKS:
Winkles & Flam on OpenSea Drops: opensea.io/collection/winklesandflam-seasonpass/drop
Winkles & Flam Official Site: winklesandflam.com
Winkles & Flam LinkTree: linktr.ee/winklesandflam
Winkles & Flam Creator Adam Benzine: en.wikipedia.org/wiki/adam_benzine
Mintplex Labs: mintplex.xyz
Contact
Press Enquiries
Sphynx Ink Inc.
[email protected]