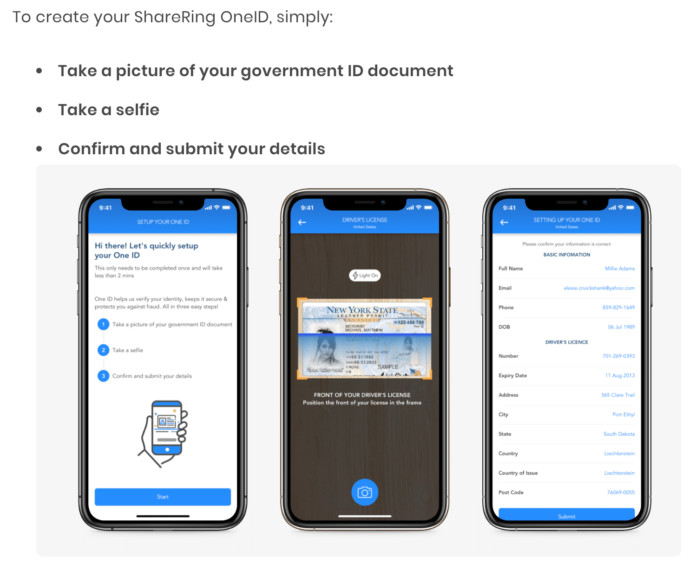 Thailand's Electronic Visa On Arrival (eVOA) system is set to implement a new blockchain infrastructure in the next few months.
ShareRing will provide the backend infrastructure that will be used by one of the eVOA partners, Gateway. The eVOA program is powered by OneID, which will help facilitate a quicker entry into the country thanks to an online payment portal and a dedicated lane at the border.
Gateway's eVOA system is available to citizens from 20 different countries, with the initial focus on China and India. Gateway is partnered with Alipay, and the majority of its applications come from is for Chinese travelers. According to the press release, Gateway is currently processing 3,000 applications per day and is projected to process three to five million in 2020.
"We will be working very closely with ShareRing on developing and integrating blockchain into our eVOA process," says Opas Petchmunee, CEO and founder of Gateway. "Coupled together with our proprietary AI software leveraging cutting edge algorithms, our collaboration with ShareRing will enable our eVOA process to be much more efficient, secure, cost-effective while maintaining the high level of security and integrity of customer information."
"We are providing our OneID product for Thailand's eVOA that will allow over 5 million travelers from 20 countries including China and India to complete the visa process on their mobile through our app," comments ShareRing's CEO, Tim Bos. "This provides a streamlined immigration process that negates the need for an expensive and time-consuming process upon disembarking.
Bos also looks to blockchain to help reduce fraud.
"Fraud is mitigated with several extra layers of security in the backend including ShareLedger's blockchain consensus model that makes all data immutable and impossible to hack," says Bos.
Thailand attracts over 38 million visitors a year. The visa program primarily caters to people visiting Thailand and not seeking to work in the country.
---
About ShareRing
ShareRing aims to make sharing and renting services quicker and simpler by creating a sustainable global ecosystem for the sharing and renting economies. ShareRing has developed a number of blockchain supported modules such as booking management, self-sovereign identity, reviews, dispute resolution, reward system and more.
ShareRing is targeting the travel industry, with plans to launch a travel app to allow for hotel bookings, flight bookings, activity bookings, and eVOA applications.
The post Thai Government Plans to Use Blockchain for Its E-Visa System appeared first on CoinCentral.
Coincentral.com is author of this content, TheBitcoinNews.com is is not responsible for the content of external sites.