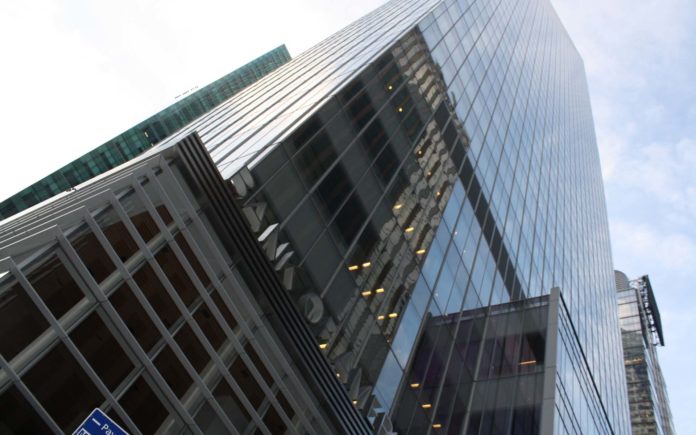 While Bitcoin and the cryptocurrency market goes through what some might consider a healthy pullback, two figures in the world of traditional finance have taken yet another shot at Bitcoin and cryptocurrencies.
---
'Designed to be Not Transparent'
Bank of America's chief technical officer, Cathy Bessant, believes cryptocurrencies are preventing authorities from catching criminals and bad actors. She explained on CNBC's "Squawk Box" on Thursday:
As a payment system, I think it's troubling, because the foundation of the banking system is on the transparency between the sender and the receiver, and cryptocurrency is designed to be nothing of the sort. In fact [it's] designed to be not transparent.
Bessant has apparently never visited one of the many websites tracking Bitcoin's very public ledger. If she had, she might realize that it's extremely transparent – significantly more so than private banking ledgers. Nevertheless, Bessant claims police forces are incapable of tracking criminal transactions on the public ledger, stating:
The way we sort of quote-unquote catch bad guys is by being transparent in the financial moment of money. Cryptos is the antithesis of that.
Bank of America is one of the many institutions which banned cryptocurrency purchases via credit card. She explained:
Just like we don't allow stocks to be purchased on our credit cards, we're not going to allow cryptos or other currencies to be purchased on our credit cards.
Bessant also took the time to praise traditional banking's security, stating:
I do actually think we're in a better position every day. Awareness is higher, the sophistication of our defense and detection efforts are growing every day. There are more players in the mix with a lot of expertise, and the threat environment is beginning to show patterns that make prediction and even automated prediction something we can do every day. So I do believe we're in a better place.
'It's Never Going to Work'
Bank of America's CTO isn't the only one throwing FUD at Bitcoin and other cryptocurrencies.
Economist Nouriel Roubini, most widely known for correctly predicting the global financial crisis, claimed digital currencies create "chaos" in the world of traditional payments. He explained at the Fluidity Summit in Brooklyn on Thursday:
It's totally inefficient. It's never going to work. You are going to the world of the Flintstones to buy any good you have to exchange, you go back to the Stone Age of bartering.
As noted by CNBC, Roubini loves digital payment platforms like Alipay, Venmo, PayPal, and Square. Interestingly, he doesn't think blockchain technology will have any significant impact on the future of finance He stated:
I'm affirmative on that significant disruption, but most of this has nothing to do with blockchain, nothing to do with cryptocurrency.
Do you agree that blockchain technology won't have a future in the financial sector? Do you think cryptocurrencies are preventing authorities from catching criminals? Or do you think both of these experts are mistaken? Let us know in the comments below!
---
Images courtesy of Reuters, Wikipedia Commons.
The post The FUD Goes On… BofA CTO and Noted Economist Try (and Fail) to Call Out Bitcoin and Cryptocurrencies appeared first on Bitcoinist.com.
Bitcoinist.com is author of this content, TheBitcoinNews.com is is not responsible for the content of external sites.