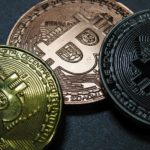 Bitcoin faucets give users an opportunity to get free Bitcoins. Some of them require users to carry out a few simple tasks to earn Bitcoin as rewards; the activities can be fun and easy enough for anyone to engage in and get some Bitcoins without having to buy with money, which is the main idea behind them.
In this article, we will discuss the most rewarding Bitcoin faucets and how you can use them to get free coins. The coins are not much, but they can be enough for you to have a feel for what it means to have Bitcoin without spending a dime, so let's get right to it.
Moon Bitcoin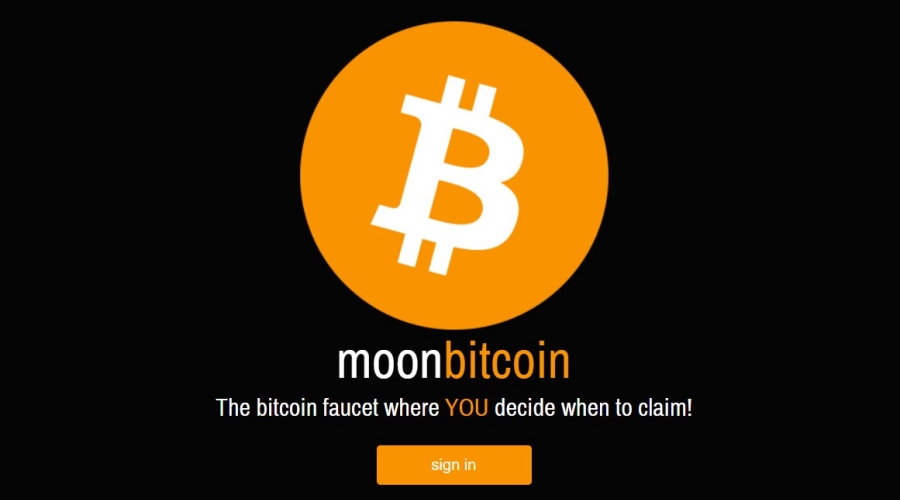 Moon Bitcoin is a household name when it comes to Bitcoin faucets. It is a faucet that gives users a relatively huge Bitcoin reward for little tasks. The BTC faucet doesn't only reward users in Bitcoin but also in Ethereum (ETH) and Litecoin (LTC).
You can claim rewards on this faucet every 5 mins, which is the minimum time interval between claims for any Bitcoin faucet out there. Moon Bitcoin also gives a lot of bonuses,  including a daily loyalty bonus, a 50% referral bonus on the earnings of people you refer to the website, as well as a mystery bonus scheme. The faucet uses cryptocurrency microwallet – Coinpot to facilitate instant withdrawal of earnings.
FreeBitco.in
This is another BTC faucet with amazing reward plans. It allows users to get free Bitcoins every hour. Although the time interval is much higher than that of Moon Bitcoin, FreeBitco.in has other packages that compensate for this.
First, you can win up to $200 in BTC, which is unheard of for a faucet. You can also multiply your earnings by playing Hi-Lo, through which you can also win a jackpot of up to one whole Bitcoin. The weekly draw can win big prizes for you as well as a Lamborghini if you get a golden ticket. The faucet allows users to save their Bitcoins and earn daily interest. There is also a whopping 50% reward for the earnings of all your referrals.
FreeBitcoins.com
This is a BTC faucet that is built to give everybody a chance to get some free crypto. Its nature suits both experienced and new cryptocurrency users who can earn Clamcoin, Dogecoin, Ethereum, Litecoin, Digibyte, and Monero apart from Bitcoin.
Users just need to play games to earn, and they are not required to sign up for an account. FreeBitcoins.com gives out Bitcoins every 10 mins, and you can easily swap it for the other cryptocurrencies on the platform's in-built swap function.
The faucet also rewards users with 50% of their referrals' earnings, which means there are unlimited free Bitcoins as long as you keep introducing new people to the platform, and they continue to earn. Withdrawal can be done to a personal wallet at any time at no charge at all, meaning that you get to keep everything you earn. This sounds like fun!
BonusBitcoin
BonusBitcoin offers users the opportunity to earn unlimited amounts of Bitcoin. This is so because, unlike other Bitcoin faucets, it does not have a time interval between tasks. So, you can literally start earning again by starting a new task immediately after you finish the previous one.
Payout is done every 15 minutes, which is a relatively short time compared to other faucets that you have to wait for hours to spin again. BonusBitcoin pays so much that you can earn as much as 5,000 Satoshis per claim. The faucet also automatically adds a 5% daily interest to your balance each day that your Bitcoins are still on the website wallet.
Like the other top-paying faucets we discussed, it gives a 50% commission on the rewards of each person you refer to the website using your referral link. You can withdraw your account balance easily at any time with no transaction fees if you have up to 50,000 Satoshis.
Bitcoin Aliens

Bitcoin Aliens is on top of the list of Bitcoin faucets when it comes to huge rewards.  It offers different fun ways to earn Bitcoin. These include the high paying free Bitcoin app, which can be downloaded manually from the website, playing blockchain and other games.
The faucet also gives rewards in Litecoin and Bitcoin Cash. Bitcoin Aliens has given away over $7 million worth of free Bitcoins and currently has more than 2.5 million users worldwide. Their games are mainly mobile-based, and you can proceed to the website to download your favorite games in order to start getting free Bitcoin, Litecoin, and Bitcoin Cash.
Conclusion
These are the Bitcoin faucets with the most reward for users, so if you want to get some free Bitcoin and other cryptocurrencies fast, you can check them out to get started on your crypto journey.
Featured image: unsplash.com

coindoo.com is author of this content, TheBitcoinNews.com is is not responsible for the content of external sites.