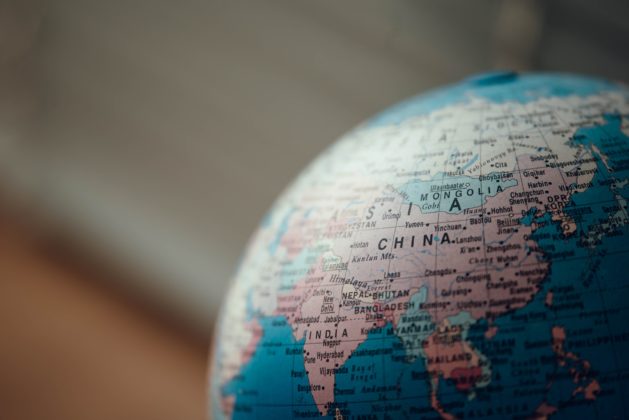 Bitcoin is eyeing significant growth in the year 2020 as global economies form a unified front against China over its failure to handle the coronavirus outbreak.
Veteran investor David Sokulsky warned that escalating tensions would begin a trade war much worse than the one between Beijing and Washington.
The prediction raised opportunities for Bitcoin to resume its role as a hedging asset, as it did in 2019.
Bitcoin could undergo significant growth in demand as prospects of a new trade war looms over the global market sentiment.
Opportunities for the cryptocurrency grew as David Sokulsky, CEO and chief investment officer of Concentrated Leaders Fund, told CNBC that he sees all the leading economies making a unified front against China over its handling of the coronavirus pandemic.
World leaders, including U.S. President Donald Trump, want Xi Jinping's government to be investigated over the origins of the coronavirus outbreak.
Mr. Sokulsky said that the latest conflict could begin a new trade war, one that would be much worse than the one between the U.S. and China last year. The veteran analyst further noted that a grim geopolitical climate would also slow global economic growth further.
"That's a major risk which isn't being priced in at the moment," he explained. "As we pass peak infection rates, the politicians are going to want to blame somebody, and the obvious target for that blame is China."
Bitcoin's Role in Trade Wars
Mr. Sokulsky's comments left a lot to grasp for investors with exposure in both China and offshore markets.
Many feared a repeat from 2019's trade conflict, wherein an escalating trade conflict slowed growth and placed the biggest drag on oil prices, and the U.S. stock market mostly moved on the whims of Trump's seesaw tweets.
The last year's trade war also left a significant dent on the value of the Chinese yuan. The currency fell below the psychologically-important level of $7 a unit, prompting a selloff in stocks and other risk-on assets.
In the same week, the price of Bitcoin surged 35 percent, with a Business Insider report suggesting that the Chinese investors drove the cryptocurrency's demand higher to protect themselves from yuan's devaluation.
The media mogul cited data from eToro, an online brokerage platform, that showed bitcoin open positions spiking by 284 percent. It was the same period that saw Trump and Xinping beating each other with tit-for-tat trade tariffs.
Bitcoin and Gold open positions spiked during trade war 2019 | Source: eToro
At the same time, open positions in the Gold market, a traditional safe-haven, also surged but by a modest 73 percent.
Safe-Haven 2020
Markets' reaction to last year's trade war was a booming demand for Bitcoin.
In the current year, when the coronavirus pandemic has put global economic growth under stress – and has prompted central banks to print an endless amount of protection money – more and more investors are choosing Bitcoin as their hedge against macroeconomic issues and inflation risks.
A new global trade war, therefore, could accelerate the cryptocurrency's adoption further.
Photo by chuttersnap on Unsplash