There are many online bookmakers that provide various options for gambling. Any sports fan knows when to place the bets on their favorite team. However, not all websites accept bitcoin. This new and innovative digital currency allows for secure transactions between peers with identities being verified in an instance.
Next is a list of the top 5 bookmakers that accept digital currencies.
Stake
SportsBet
1xBit
BetOnline
Thunderpick
Visiting these sites is recommended for online gamblers that want to deposit their money in bitcoin. Most of the top sports betting websites will be converting to the new digital currency soon. Not only does bitcoin provide an additional level of safety and security, but accepting bitcoin will bring in additional clients to the site. Withdrawing money in bitcoin is also faster. Many online gamblers like the new digital currency as a way to place their wagers. Next is a review of each of the online bookmaking sites.
Stake
This is a new and young gambling site. Despite its age, Stake accepts six different digital currencies as forms of payment. The gambling company has a license in Curacao and can offer good odds to online bettors. Although the website was founded three years ago, the online sportsbook only became available in 2019. It is thus a very young site. Although restricted in Australia and the United States, this new gambling website is said to have the best reputation among bitcoin bettors. Some of the older gaming companies shun the use of digital currencies. Stake, on the contrary, embraces them. It is extremely easy to deposit the money using bitcoin on this page. Withdrawal is fast and even small sums of money can be transferred to the client's digital wallet.
SportsBet
This is a great online bookmaker that caters to bitcoin and other cryptocurrency users. Offering a wide choice of deposit methods, SportsBet provides a great gambling option for the lovers of digital currencies. Having a high level of legitimacy and a great legal aspect, this website will provide its users with a neatly designed interface and a safe way to gamble online. The company offers 24/7 live support.
1xBit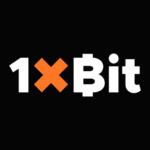 This betting platform is one of the best for accepting cryptocurrencies. Although relatively young, 1xBit offers perfect anonymity for any gambler. Launched in 2016, this company can accept payments from 26 digital currencies currently available. A perfect choice for any bitcoin bettor. The site is great for sports betting and offers a wide variety of games that clients can place their wagers on. One of the strongest sides of the company is that it has an extremely high level of anonymity.
BetOnline
This is a great gambling platform for United States citizens. The site is one of the few out there that accepts the bitcoin digital currency from Americans. The government of the United States has placed many restrictions on online betting. There are plenty of great gambling sites that are simply not available in the United States. Thus Americans have to either use a VPN or find another way to circumvent the regulation. BetOnline solves this problem. The bookmaker offers a possibility for Americans to both deposits and withdraws money in bitcoin. Opened in 2004, the bookmaker has a high level of popularity in the United States. The company offers a wide choice of deposit methods, with gamblers being able to use a wide array of digital currencies to fund their bets.
Thunderpick
This is a great bitcoin bookmaker that offers great service and anonymity to digital currency gamblers. Clients can withdraw money extremely quickly, with the site transferring the winnings into their customer's digital wallet in under 15 minutes. There is plenty of statistical information offered on the page, so any baseball or basketball fan will greatly enjoy looking at the data about each match. Although with a somewhat limited choice of sports betting options, the webpage is great for gambling on electronic sports and computer games. Being a new website that is currently in development, the choice of gambling options will expand in the future. Although somewhat restricted today, bettors can place bitcoin wagers on Counter-Strike and DOTA tournaments held online.
Conclusion
Bitcoin is a new digital currency that has already shaken the world. A great replacement for fiat money, an ever-increasing number of people are interested in using digital currency in their lives. Betting with bitcoin is safer than with fiat money. Remaining anonymous and not having to give away personal information attracts many new clients to bitcoin. As the digital ecosystem will develop in the future, more online bookmakers will accept bitcoin on their pages. Some gambling sites offer a near-instantaneous withdrawal of winnings into the client's account with bitcoin.
Featured image: Inc.Magazine

coindoo.com is author of this content, TheBitcoinNews.com is is not responsible for the content of external sites.