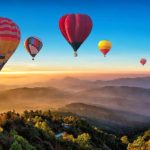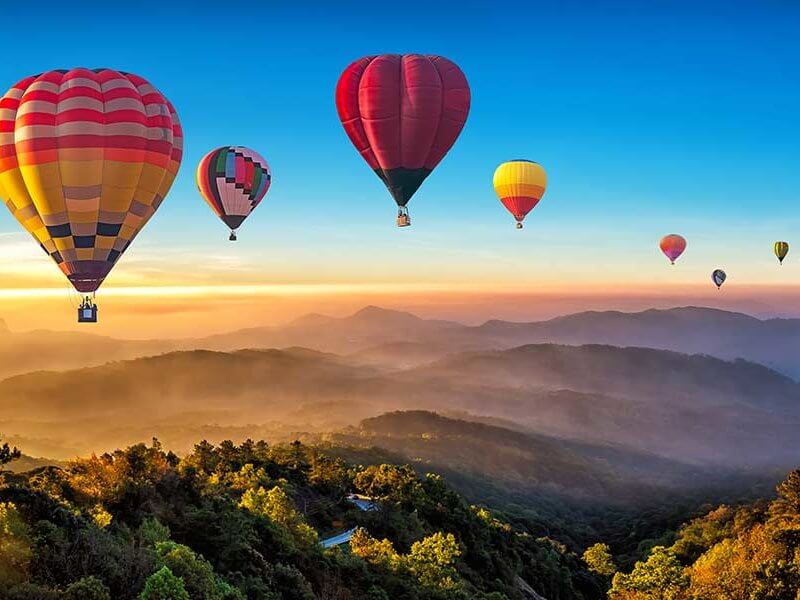 Crypto airdrops are a great and easy way to expand your portfolio of digital assets. But the market is full of new projects issuing tokens, so how do you know which ones are the best?
To save you the time and trouble, we have put together a list with the top crypto airdrops you should look out for in the upcoming month of September.
NUKlear
End Date: 01 Sept 2019
Estimated Value: $37 USD
NUKlear is a token that merges deflationary characteristics with those of dividend distribution. The project is built on the principle of self-destructing tokens but with the added feature of distributing bonuses from staking.
Each time a NUK token is transferred, 1.0% of the amount is burned and 1.0% is stacked and distributed on a monthly basis to the first 100 Token holders.
Participation requirements:
Go to their official Telegram and start Airdrop Bot
Have your email verified
Join NUKlear Telegram groups: Official, Announcements, and Airdrop
Join NUKlear on Facebook
Join NUKlear on Twitter
Retweet the pinned post
Receive an extra 20 NUKlear tokens for making a referral.
Requirements
Facebook Account
Twitter Account
Telegram Account
Email address
Stellar Gold
End date: 6 September 2019
Estimated value: $47
Stellar Gold is a platform that facilitates the quick exchange of crypto into fiat currency. The team aims to build a convenient & easy-to-use product which relies on a private blockchain.
The project will allow for easy cryptocurrency payments integration, as well as a digital settlement mechanism. The main goal of Stellar Gold is to provide cryptocurrency conversions with any fees resulted from deposit and withdrawal.
Participation requirements:
Go to their Telegram Bot and start a chat.
Join the Stellar Gold Telegram Group. (Required, +800 XLMG)
Like the Stellar Gold Facebook page and share their latest post. (Required, +800 XLMG)
Follow their Twitter account and retweet the newest tweet. (Required, +800 XLMG)
Register on the Stellarport website and make a comment about XLMG in the chat box. (Optional, +500 XLMG)
Complete the other social tasks which are optional. (Up to 1000 XLMG)
Send your details to the airdrop bot.
Get a reward of 3900 XLMG ($47) tokens for completing all tasks.
Earn an extra 600 XLMG ($7) for each referral made.
Required Tools:
Telegram
Twitter
Mail
Facebook
BDEX
End date: 11 September 2019
Estimated value: $5 USD
BDEX is a decentralized cross-chain exchange established and managed by BCEX Global in its early stage.
The exchange will make use of cross-chain settlements, smart contracts, and matching tools to match orders and complete transactions.
The implementation of cross-chain mechanisms allows the exchange to perform decentralized transactions for decentralized asset exchanges, real-time settlement across exchanges, and inter-industry cross-ledger asset exchanges.
Participation requirements:
Follow their Twitter page and retweet the pinned tweet, and tag at least 3 people
Complete the form with your email address, Telegram username, Twitter username, and ETH wallet address:
Click on the 'Submit' button
Receive an additional 50 BDE Tokens ~ $2 for each referral
Like their Facebook page and share (Optional)
Required tools:
Facebook
Telegram
Twitter
ETH wallet
Email
Pyrus
End date: 22 September 2019
Estimated value: $30
PYRUS is an online marketplace which was developed with the purpose of hosting freelance services. The platform can also be used by freelancers to post their services for customers on a global level.
People can also buy and sell a number of digital services provided by freelance contractors. Some of the services available on the site would include content writing, graphic design, translation, video editing and programming.
The business model of Pyrus is based on that of listing temporary work positions.
Participation requirements:
Access the Pyrus Airdrop form.
Join the Pyrus Telegram group.
Follow their Twitter page.
Tweet the Airdrop form and send that link.
Complete and send your details to the airdrop form.
Earn 100 PYR tokens.
Required Tools:
Project WITH
Ends in: 28 September 2019
Estimated value: $15
WITH is a blockchain platform which was created to support the development of sports players by providing clubs with an ideal method of scouting players and allows fans to interact and share information with their players and team.
The native token of the project is called WIKEN. WIKEN has seen an increase in value due to CoinZest listing the token on their exchange.
Participation requirements:
Start chatting with Project WITH Telegram bot.
Join their Telegram Group. (+100 WIKEN)
Like their Facebook page. (+50 WIKEN)
Submit your details to the bot.
You will receive 150 WIKEN tokens.
You can earn an additional 20 WIKEN for each referral.
Required Tools:
TRON by TradeSatoshi
End date: 28 September 2019
Estimated Value: $ 175 & $ 190
TRON is a comprehensive decentralized network which supports the development, creation, and distribution of content, apps, and services. The native crypto of the Tron blockchain is TRX, which is currently ranked the 14th crypto according to market cap.
TradeSatoshi is a well-established UK-based crypto exchange that offers trading with Bitcoin and other altcoins.
The second airdrop round offered by TradeSatoshi will consist of 75000 TRX tokens (~$ 1350) and 1 ETH token (~$ 190).
All of the participants that have a minimum of 20 entries will be given random TRX rewards of up to 150 TRX each (~$ 3).
First place winner will get 10000 TRX tokens (~$ 175) & 1 ETH token (~$ 190), and second to fifth place will get 5000 TRX tokens each (~$ 90).
Participation requirements:
Go to the Airdrop Form provided by TradeSatoshi.
Hit the "Sign me up!" button and submit your details.
Have your email verified.
Send your Ethereum Wallet Address to the airdrop form to get +100 entries.
Complete the extra social tasks for additional entries.
Share your referral link to get 100 entries for each referral.
Winners will receive their tokens within 28 days after the airdrop ended.
Required tools
ETH wallet
Telegram
Twitter
Email
Conclusion
We hope that our list of crypto airdrops has prepared you for selecting a project for September. Of course, there are many other crypto airdrops that you can get into.
Featured Image: Live Bitcoin News

coindoo.com is author of this content, TheBitcoinNews.com is is not responsible for the content of external sites.