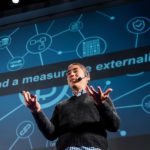 The COVID-19 pandemic has affected all sectors of the global economy and mainly physical meetings. This has led to a reduction in the number of events that people can attend physically, and the cryptocurrency/blockchain industry is not left out. However, there are still cryptocurrency events scheduled to take place in 2020.
As the year is left with only one quarter to go, we have selected the best events, both online and offline, that you can attend before the year runs out. We will discuss these cryptocurrency events and show you why you shouldn't miss any of them.
Unlock Blockchain Forum

Event date: 7 – 8 October
Event Location: UAE
Unlock Blockchain Forum is holding another event in October. This will be the third edition of the forum and promises to be better than those held earlier this year. It will take place in the UAE, which has become a hub for blockchain investment. The event will focus on the development of blockchain technology in the Middle East and North America (MENA) region.
Themes for panel discussions include:
Regulating crypto assets in the MENA region and the rise of cryptocurrency exchanges;
Security token offerings in MENA region;
How are MENA governments utilizing blockchain: including strategies and policies;
How VC and institutional investors view digital assets;
Investing in blockchain startups;
Where the MENA region stands today;
 Making blockchain accessible to everyone BaaS.
The event also has several networking sessions woven into its core programs, which will give young entrepreneurs the opportunity to meet with top shots in the industry to help boost their careers. If you are looking for a possibility to connect with the world's top blockchain experts and find opportunities to invest in the MENA region, this event is for you.
Blockchain Life Forum
Event date: 21 – 22 October
Event location: Moscow, Russia
Blockchain Life Forum holds one of the biggest blockchain events worldwide. This year, the event will be even bigger, with 4000 attendees already registered. The event will focus on Blockchain, cryptocurrencies, and mining.
The forum will bring together industry leaders and those who are just starting out in the industry. It is a highly educational forum that has led to the enormous growth of the industry in the four years of its existence. Those on the list of attendees include world business owners, funds investors, miners, blockchain developers, government officials, and special guests.
The lineup of speakers includes:
Javier Sim, Co-Founder and Managing Director of Bithumb Global;
Eric Benz, CEO, Changelly;
Xinxi Wang, Litecoin Director;
Roger Ver, CEO, Bitcoin.com;
Tone Vays, trader and analyst, among others.
Paris Blockchain Week Summit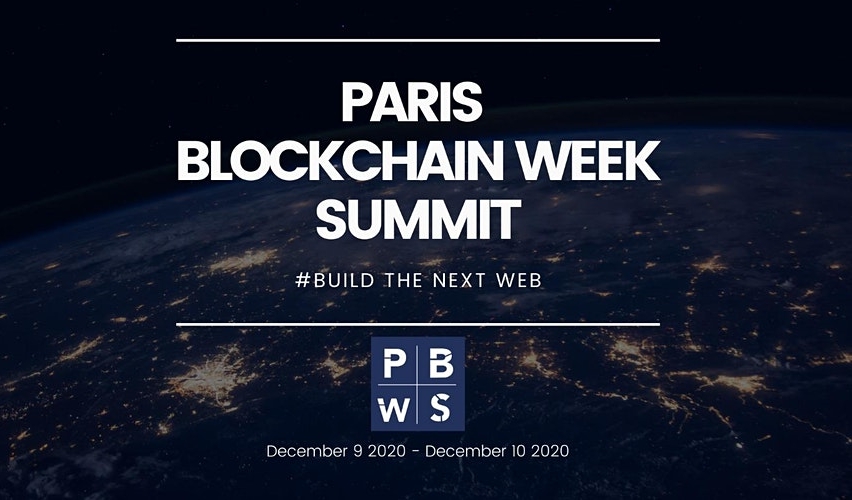 Event date: 9 – 10 December
Event location: Paris, France
Paris Blockchain Week Summit is another important blockchain event of the year. Through it, over 1,700 entrepreneurs, investors, and media from all over the world were brought together to discuss blockchain and cryptocurrency and how to make France the first G20 country to create a business-friendly environment for the rapidly growing industry.
This year's event won't be any less exciting, considering the following speakers:
Changpeng Zhao, CEO, Binance;
Ryan Selkis, Co-Founder and CEO, Messari;
Eric Demuth, Co-Founder & CEO of Bitpanda;
David E. Rutter, Founder & CEO of R3;
Edward Moncada, Co-founder & CEO of Blockfolio, among many others.
There will also be an online version of the summit, so if for any reason you can't attend the live one, you have nothing to lose, as you can watch the online version from anywhere.
LA Blockchain Summit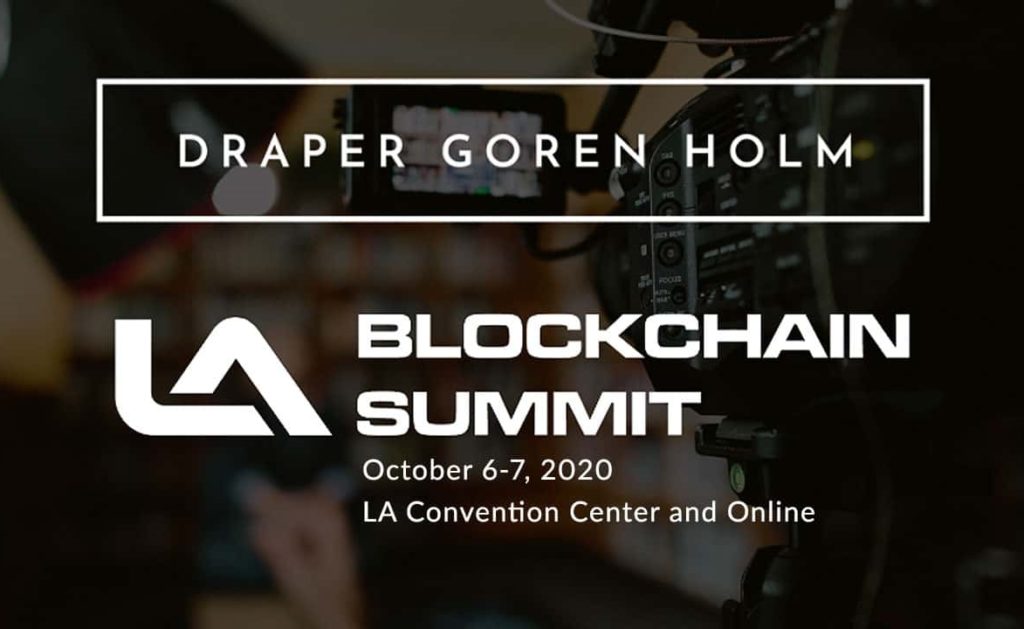 Event date: 6 – 7 October
Event location: online
LA Blockchain Summit is a business-focused company that brings together developers, investors, venture capital funds, retail investors, family offices, real estate investors, startup entrepreneurs, issuers, exchanges, broker-dealers, service providers, and members of the media annually. The event is usually held at the Los Angeles convention center, but because of COVID-19 restrictions, it is to be held online this year.
Some of those who will speak are:
Tim Draper, Draper Goren Hol;
Justin Sun, CEO Tron;
Yoni Asia, Founder, and CEO of eToro;
Changpeng Zhao, CEO of Binance;
Brock Pierce, Chairman of the Bitcoin Foundation;
Thomas Lee, Co-Founder of Fundstrat to mention.
Blockchain Expo North America Virtual
Event date: 3 – 4 November
Event location: Online
This will be one of the major, fully online blockchain events in 2020. The event will bring together experts to discuss the blockchain ecosystem and how to move it forward. The main focus will be on major industries set to be disrupted the most by blockchain technology, including legal sectors, retail, financial services, healthcare, insurance, energy, music, government, real estate, and more.
More than 1,000 participants are expected to attend, including the following: CTOs, heads of innovation and technology, IT Directors, Telecom providers, developers, start-ups, OEM's, government, automotive, operators, technology providers, investors, VCs, and many more.
Speakers will include:
Andrew Peel, Head of Digital Asset Markets, Morgan Stanley;
Justin Schmidt, Vice President & Head of Digital Asset Markets, Goldman Sachs;
Leandro Nunes, Vice President, Product Development & Innovation, Mastercard.
These are just a few of the numerous speakers that will feature in the online event, most of them from mainstream business sectors looking to enter the blockchain ecosystem.
Conclusion
These are the best cryptocurrency events to attend for the rest of 2020. If you cannot go to the live ones, you can make plans to participate in those that will take place online. All you need is your computer and the internet to connect to these wonderful events, and you may get more value than you think.
Featured image: inyear.com

coindoo.com is author of this content, TheBitcoinNews.com is is not responsible for the content of external sites.