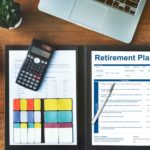 7th September 2020, LONDON, U.K. – U.K. Financial Ltd. today announced the establishment of the first-ever retirement plan for the investors of their flagship token, Maya Preferred 223 (MAPR). The retirement plan allows both institutional and personal investors to receive a monthly income for holding MAPR in their portfolio.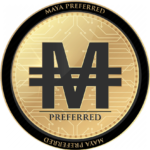 Source: BitcoinWiki
U.K. Financial Ltd.'s retirement plan can be applied to any investor who owns at least one MAPR token. Once at least one Maya Preferred 223 token is obtained, it qualifies its holder for the retirement plan. This plan guarantees that every investor will receive a minimum of $250 a month once they execute their individual contract with the financial institution that offers the best rate of return, once the Maya Preferred 223 token returns to its value of $25,000 for a minimum period of 30 days.
While institutional investors will have individual VIP opportunities, personal ones will be carefully organized into investment pools, so investors of all sorts can claim their considerable returns. The procedure of claiming a user's monthly dividend is ensured by U.K. Financial Ltd. through bank guarantees.
"This is incredible," stated James Dahlke, president, and CEO of U.K. Financial Ltd. and the entire Maya project. "With this retirement plan, investors will multiply their net worth and make Maya Preferred 223 work for them, allowing the token itself to grow in price back to the $25,000 mark at a much faster rate."
Once users purchase MAPR on either Fatbtc or Cat. Ex crypto exchanges, they will be provided with the instructions on how to withdraw their Maya Preferred 223 tokens. Tokens bought on the exchanges mentioned above have to be transferred to an MYEX wallet, available at MayaTrade.io. Then the tokens will be frozen and the investor will be enrolled in the Retirement Plan. No matter the price, MAPR has to be bought on Fatbtc or Cat.Ex. After the funds are transferred to the MYEX wallet, they are automatically credited at the price of $25,000 per frozen token. Once the price of Maya Preferred 223 reaches the $25,000 mark for a period of 30 days, institutional investors will have the ability to pledge their tokens and sign a contract directly with their chosen bank. Personal investors with smaller deposits will join forces to form a larger contract with the bank.
Despite MAPR tokens needing to be frozen to qualify for the retirement plan, users will still have the ability to use BTC, ETH, or other currencies on myex.trade to purchase one of U.K. Financial Ltd.'s crypto assets, in order to participate in the monthly gaming competition at Play Royal online casino.
Structuring the retirement plan this way allows the Maya Preferred 223 market to grow with time since U.K. Financial Limited will only release up to 1 million MAPR tokens for availability on the market for the entire project lifecycle. U.K. Financial Limited will use the additional 249 million tokens to stabilize the entire cryptocurrency asset market by using Maya Preferred 223 to back other cryptocurrencies, as the team did a year ago by taking control of an interest in Fantasy Sports (DFS).
In addition, U.K. Financial Ltd. has also announced the MYEX VIP membership with a limited 100 slots available for a lifetime fee of $8,000. Investors are eligible to receive 1 BTC, $8,000 worth of MYEX token (exclusive to VIP members only), and 1 MAPR TOKEN, which automatically qualifies them for the Retirement Plan.
About:
Maya Preferred 223 token is a stablecoin developed by U.K. Financial Ltd., the governing company behind the entire Maya project. The Maya project is a diverse, high-grade ecosystem that consists of Maya Preferred 223, Maya Coin, MYEX, and DFS.
Maya Preferred 223 is the flagship token, backed with diversified gold, silver, and USD funds. Launched in early 2019, MAPR has rapidly become one of the most expensive stablecoins in the entire history of crypto. The idea behind Maya Preferred 223 is to back Bitcoin and altcoins with MAPR, giving them the joint value of gold, silver, and fiat behind MAPR itself, along with the most unique technologies used by U.K. Financial Ltd.
Featured image: TheFinancialPoint

coindoo.com is author of this content, TheBitcoinNews.com is is not responsible for the content of external sites.