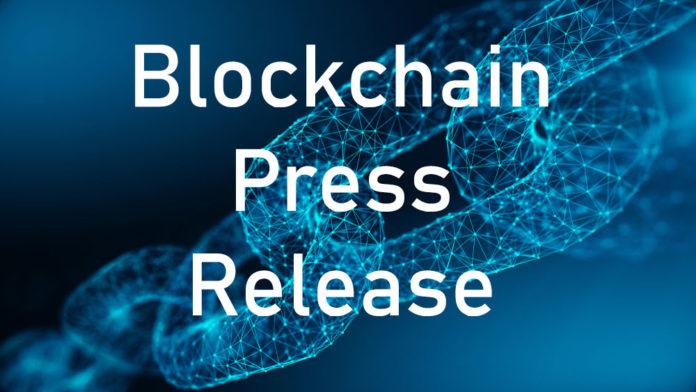 New York, NY, – Global energy leader Uranium One and distributed ledger technology firm Insolar are pleased to announce a joint initiative to explore blockchain deployment opportunities across key pillars of the worldwide uranium and energy trading ecosystem. This partnership represents a major milestone in realizing Insolar's broader goal of powering all non-exchange-traded commodities markets, which transact more than $380 billion per year.
The two companies will focus on the uranium industry, which is projected to grow in demand from 67,600 tons per year to 84,850 tons per year over the next decade. This industry is an ideal candidate for Insolar's distributed ledger technology (DLT) because of its size and global influence, as well as because uranium trading is still conducted using paper and pencil with non-standard contracts that cross borders and require tedious legal review. Furthermore, the production and distribution of uranium requires complex coordination and agreement between many different parties, which can be streamlined and made transparent and trustworthy using DLT.
In addition to partnering with Uranium One, Insolar will investigate blockchain applications more generally for all non-exchange-traded commodities markets. These markets are how the majority of commodities, such as iron ore, are traded today and they're by nature decentralized with no central broker, making DLT a natural next step for their evolution. Insolar forecasts that its platform could shorten the OTC deal cycle from months to weeks, reducing transaction costs by 40%, or billions of dollars per year (if not tens of billions).
"OTC commodity trading is the picture-perfect use case for DLT," said Insolar Senior Enterprise Project Director Wilfred Ruijsch. "It is an enormous market with outdated paper processes, complex multi-party negotiations, and no central exchange. Insolar's partnership with Uranium One, an industry leader, will demonstrate the vast potential of our solutions to bringing commodity trading into the future while drastically reducing costs and saving time in the process."
As a diversified energy company, with one of the largest uranium production operations in the world, Uranium One sought a trusted research partner with a mature platform that could guarantee security, compliance, and reliability while delivering on the transparency and accountability promises of blockchain technology. Insolar and its next-generation, enterprise-focused Assured Ledger technology was the natural choice.
"We are exploring the potential that implementation of novel technologies can offer in very specific areas of our operations," said Fletcher Newton, President of Uranium One Americas Inc. "Things look very promising for the possible implementation of these new technologies, although we are mindful that in a traditional market like ours that has long-accepted and well-established ways of doing business one needs to tread carefully in considering the use of such new technologies."
About Insolar
Insolar is a leading innovator in Distributed Ledger Technology (DLT) worldwide with a vision to enable a new open, connected, and collaborative world. Insolar's patent-pending Assured LedgerTM technology helps businesses to ensure consistent, transparent, and secure data exchange. Leading enterprises, including Fortune Global 500 companies select Insolar to help them build innovative products based on Assured LedgerTM. Insolar's team of 80 people is based across North America and Europe and has a unique mix of hard-core engineering talent and blue-chip business expertise.
For more information, visit: www.insolar.io
About Uranium One
Uranium One is a global energy company and one of the world's largest uranium producers, with a diverse portfolio of assets worldwide, including in Kazakhstan, the United States, Tanzania and elsewhere.