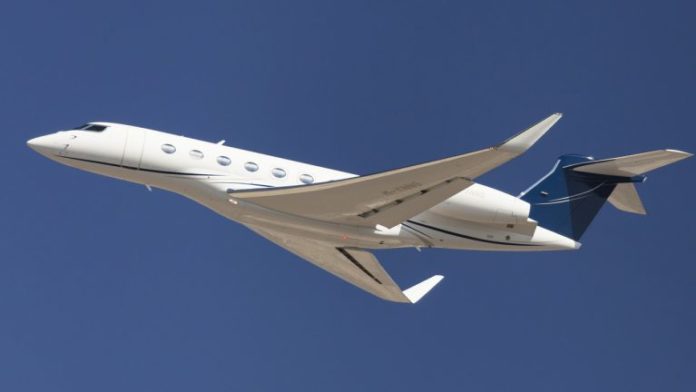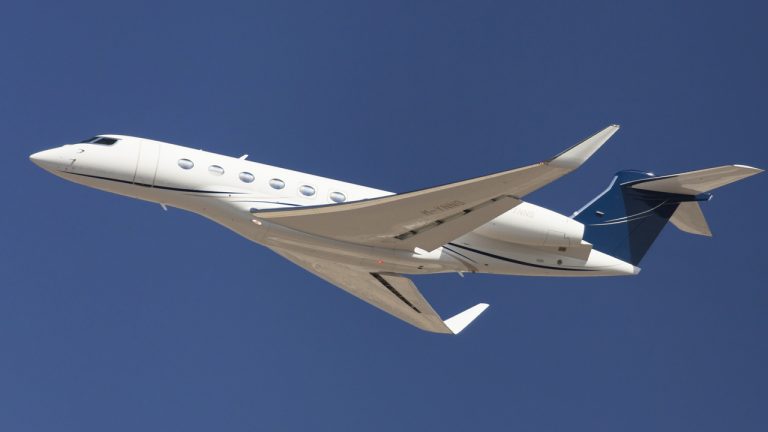 Aviatrade Inc., a New Jersey-based aircraft sales company, is now accepting bitcoin as a means of payment for its range of multi-million dollar luxury jets.
Philip Rushton, president of Aviatrade, told news.Bitcoin.com that the first plane available for purchase via cryptocurrency is a six-year-old Gulfstream G650ER, which went on sale a couple of weeks ago.
The private jet, Gulfstream's existing flagship, is selling for $40 million. Billionaires Jeff Bezos and Elon Musk are some of the noteworthy owners of this plane model, reports note. Those who are unable to purchase their own private jet, but love the idea of flying in one, are sure to benefit from hiring a jet from private charter websites like Jettly and many more. This way, they can feel like a billionaire, without actually purchasing the jet itself.
Rushton revealed that cash-based sales for expensive luxury aircraft are subject to stringent governmental restrictions, but bitcoin, in its generic form, presented a way around this. He hopes that such characteristics could be useful in attracting high-end, international buyers.
"The reason we are doing it (accepting BTC payments) is because there are countries such as Brazil, Saudi Arabia, anywhere in Asia, especially China…that don't have easily accessible currency and they have cross-border currency transfer issues," said Rushton, by telephone. He added:
We see this blockade. There are ways to bring money out of China but it's not always easy and, of course, the buyers of these aircraft don't want to be transparent. So we can move the money out via bitcoin….We are aware that last year alone China spent $54 billion of BTC buying assets – apartment buildings, boats, houses etc – we are jumping onto that bandwagon and offering the same opportunity for buyers of these jets at the high end.
Aviatrade, which started trading aircraft in the 1980s mostly through barter, will not directly receive the crypto from a buyer. The firm is working with an unnamed bitcoin payment services provider who converts the digital assets into cash. According to Rushton, Aviatrade is the "key to valuing the aircraft, providing the selling process, and interacting with the bitcoin payment provider."
"We don't trade bitcoin for bitcoin, or ethereum for ethereum," he explained. "We actually interact with the bitcoin payment provider who will eventually produce fiat into an escrow account on behalf of the buyer and seller. The buyer puts it in, the seller sees cash come out and the bitcoin payment provider takes their fee and we are compensated by either buyer or seller."
The G650ER is the largest aircraft currently in service by U.S. manufacturer Gulfstream. With a 7,500 nautical mile range, the plane is also the company's long-haul leader, a favourite with intercontinental flyers keen to avoid refuelling stops.
Business Insider reported that the plane "has spent time in New Zealand and Asia but is now returning to its birthplace at Gulfstream's headquarters as it undergoes routine inspections and awaits a new owner." The private jet can accommodate 14 passengers.
What do you think about buying aircraft using bitcoin? Share your thoughts in the comments section below.
The post US Company Accepts Bitcoin Payments for Luxury Planes, as $40M Gulfstream Jet Goes on Sale appeared first on Bitcoin News.
Bitcoin.com is author of this content, TheBitcoinNews.com is is not responsible for the content of external sites.