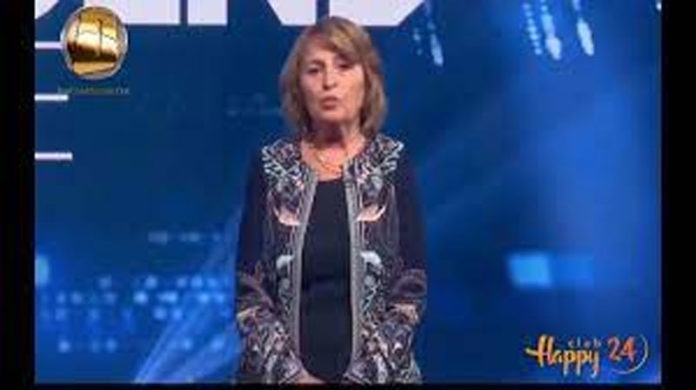 Veska Ignatova is the "Crypto Queen Mother" of the OneCoin scam. One of her children the so called "Crypto Queen," Ruja Ignatova, the founder of OneCoin, is either on the run with billions of dollars or dead at the hands of the Bulgarian mafia; Veska's son Konstantin Ignatov succeeded Ruja at the helm of the OneCoin empire and is now in the witness protection program awaiting sentencing on multiple felonies after being arrested in 2019 in Los Angeles. Yet their mother, Sofia based Veska Ignatova remains firmly in control of OneCoin and its assets as it reemerges as an alt coin on the Polygon blockchain all the while collecting millions of dollars from victims both old and new.
In December 2021 a petition was filed by Dr. Jonathan Levy, a UK lawyer representing OneCoin victims, with the Bulgarian Constitutional Ombudsman alleging Bulgarian Chief Prosecutor Geshev was protecting the OneCoin organized crime group. The Bulgarian Ministry of Justice has since requested repeatedly that Geshev open an investigation. On June 12, 2023 Bulgaria's Supreme Judicial Council (SJC) voted to dismiss Ivan Geshev as Prosecutor-General on a motion that Geshev brought the judiciary into disrepute.
In June Dr. Levy filed a new request that the new Acting Chief Prosecutor Borislav Sarafov reopen the OneCoin investigation and seize assets for the benefit of victims. Dr. Levy's cooperating witness is the former OneCoin compliance officer, South African banker Duncan Arthur.
Duncan Arthur has declared that Veska Ignatova succeeded Konstantin Ignatov as the mastermind of OneCoin and that Veska's office at OneCoin headquarters always adjoined that of Ruja. Upon Konstantin's arrest, Arthur was tasked with delivering Konstantin's laptop containing OneCoin records to Veska in Sofia. He then saw Veska and Konstantin's fiancé leave shortly thereafter for Dubai. According to Arthur, Veska managed much of Ruja's wealth in Bulgari and Dubai and still has access to it through a complex set of nominees. He also related that Veska was in charge of arranging for purchases of luxury items in London for their shipment to Sofia.
In his letter to the Acting Chief Prosecutor, Dr. Levy indicates frustration that OneCoin is still operating openly in Sofia and is using Bitcoin, Polygon, Binance and Tether to launder funds collected from victims. In 2019 Dr. Levy complained to the EU Commission about lack of remedies for victims of crypto swindles and has proposed imposition of s small transfer fee on all crypto transaction to finance a Victim Superfund. The EU Commission opposes Dr. Levy claiming that national regulators such as Bulgaria's Chief Prosecutor are able to enforce EU directives on cryptocurrency and money laundering.
However, Veska Ignatova's uninterrupted reign as the Queen Mother of crypto scams indicates the EU and national regulators will not be able to reign in recidivist crypto scammers. According to Dr. Levy: "In 2019 the EU was informed that OneCoin uses the top level domain .eu which is owned by the EU Commission. Nothing was done about it. Likewise, Bulgaria has failed to open a case against OneCoin and make a single arrest. The crypto sector is also to blame, the OneCoin cryptocurrency wallets' addresses have been publicly known since 2021, yet the criminals can utilize exchanges and create new coins unhindered. All this means that victims must wait years for compensation that may never come while the Ignatov criminal dynasty marches onward."
A copy of the latest communication to the Acting Prosecutor and the declaration of Duncan Arthur may be downloaded at:
http://www.jlevy.co/wp-content/uploads/2023/07/June-18-2023.pdf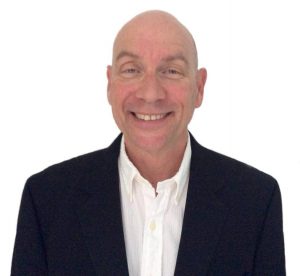 Dr. Jon Levy is a solicitor who specialises in transnational law and private international law. He has represented the former president of the Republic of China, Chen Shuibian, the former Deputy Prime Minister of Yugoslavia, and numerous African entities and political figures. He has been engaged by clients against the US Office of Foreign Asset Control (OFAC), CIA, US Army, and UK Cabinet. As a litigator he specialises in transnational asset recovery and has taken up cases against the Vatican Bank, UBS AG, the Swiss National Bank, Emaar Corporation, and many others.