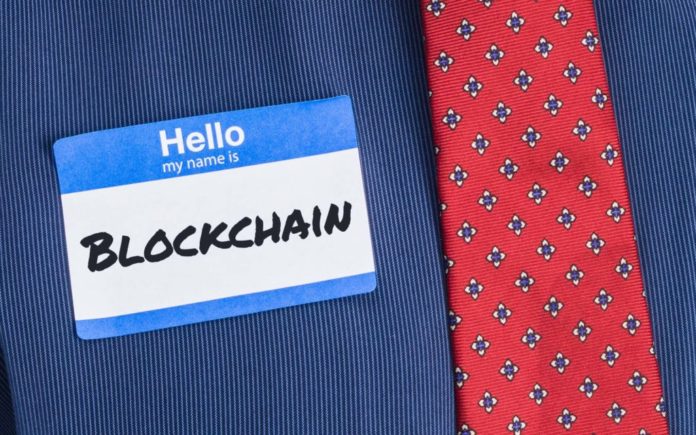 One of the more striking elements of the cryptocurrency ecosystem is how young the industry is. If we take the launch of the Bitcoin protocol as the beginnings of this industry, which was in 2009, then this space has not yet even reached its 10th-year milestone. Whereas, traditional and aged industries, such as IT and finance, have existed for decades.
---
A Masters Degree In Crypto
Avenues for breaking into traditional industries have long been established with the passage of time, a benefit not yet afforded to the cryptocurrency industry, given its newness. However, we are starting to see these avenues that are so deep-rooted in established industries beginning to take shape within this nascent one. One such path is perhaps the most well-trodden of them all, a university education.
Leaving university with a Masters degree in hand can have some significant advantages. For example, according to a report conducted by Georgetown University, biology and life sciences majors with advanced degrees earn 63% more than those with bachelors degrees. Moreover, a university's Masters programme should equip one with the core skills required to succeed in the workplace, which may make for a more appealing candidate to prospective employers.
The development of expertise during the course of a Masters degree is one that is sparse within this industry. The explosion of interest in cryptocurrency and blockchain only really took off during 2017, with Bitcoin peaking at approximately $20,000. This also appears to be a contributing factor that is encouraging educational institutions to offer blockchain and cryptocurrency-related courses, as Professor Dan Boneh of Stanford's Computer Security Lab suggests:
Cryptocurrencies are a wonderful way to teach cryptography…a lot of people are attracted to the huge valuations in these currencies.
The lack of high-level blockchain and cryptocurrency courses has also produced a skill shortage within the industry, which correspondingly has produced a great number of opportunities for those fortunate enough to possess a deep-seated expertise that is relevant to this young industry.
Opportunities For The Experts
Blockchain Developer – Blockchain is the foundational technology that has facilitated the tremendous amounts of innovation that we have seen within this industry. Its most successful project, Bitcoin, is only possible because of blockchain technology. Given the lengthy list of potential blockchain use cases, demand for blockchain developers is astronomical. Toptal, a marketplace for hiring tech-talent, saw demand for blockchain developers increase by more than 700% since January 2017. High demand, coupled with a limited supply of expert blockchain developers, means that a skilled developer can attain a very high salary. According to Jerry Cuomo, Vice-President of IBM's Blockchain Technologies division, the best blockchain developers can command a salary above $250,000.
Non-Technical Experts – Demand for experts within the industry is not one that is exclusively reserved to those that can code. A quick review of any job site will show you a plethora of job postings for non-technical roles such as: Business Development, Marketing, Writers, and Researchers. However, the caveat with many of these roles is that knowledge and first-hand experience with cryptocurrency and blockchain is highly desirable. Considering the limited number of individuals that are qualified to speak on matters concerning cryptocurrency and blockchain at a high-level, securing roles of a non-technical nature should be both a lucrative and effortless process.
Entrepreneurship – The newness of this industry also brings with it many opportunities. Many newcomers to the space will be able to see the numerous problems and inefficiencies that exist within the industry, and yet they will be unable to profitably capitalize on those very same problems and inefficiencies. What these individuals lack is the expertise to correctly execute upon their ideas, an issue not faced by expert persons. Thus, for the entrepreneurial expert, the newness of this industry presents itself as being a playground of unique opportunities in which potential millions can be made.
With all this being said, these aforementioned opportunities are ones that are only really available to those that can demonstrate an expert level of knowledge. This begs the question: how exactly can one become an expert in this nascent industry? It has been alluded to earlier, but one such way to signal that one is an expert is by successfully attaining a Masters degree relevant to the industry. Despite the fact that Masters programmes in cryptocurrency and blockchain are few and far between, there is one notable course that one could potentially get involved with.
A Masters In Digital Currency
The University of Nicosia, located in Cyprus, offers the world's first Masters programme in digital currency.
About the programme:
"The MSc in Digital Currency is designed to help financial services and business professionals, entrepreneurs, government officials and public administrators better understand the technical underpinnings of digital currency, how it will likely interact with existing monetary and financial systems, and what opportunities exist for innovation in digital currency systems."
-University of Nicosia
The course outline looks something like this:
Required Courses:
Introduction to Digital Currencies

Money and Banking
Open Financial Systems
International Currency Markets
Regulation and Digital Currency
Principles of Disruptive Innovation
Electives that require a programming background:
Cryptographic Systems Security

Digital Currency Programming
Electives that do not require a programming background:
Blockchain Technology and Applications

Digital Currencies in the Developing World
Financial Markets and Alternative Investments
Digital Currency Information Systems and Resources
This Masters programme at the University of Nicosia is well-known for being the first Masters programme of its kind. However, it is by no means the only higher education institution to offer a masters programme in either digital currency or blockchain technology.
Northeastern University College of Engineering – This institution offers a Masters programme in Information Systems, and as part of the course, students can choose to study the following blockchain and smart contract related modules:
Cryptocurrency and Smart Contracts

Smart Contract Application Engineering and Development

Advanced Topics in Cryptocurrencies

Regulatory Aspects of Smart Contract Automation

Digital Smart Contracts Product Innovation
These modules focus on building and deploying smart contracts in a decentralized manner, with a focus on building decentralized autonomous organizations as well. Students are also taught about the legal implications of smart contracts in current society and the ramifications that the technology could have on ideas such as ownership and contractual duties.
University of Sterling – As part of their Financial Technology (FinTech) Masters programme, the University of Sterling gives course participants a primer to blockchain technology, which includes:
Cryptocurrencies

Decentralized Applications

Smart Contracts

Applications and Case Studies
The course also gives students the opportunity to delve into the cyber-security elements of the blockchain, with included topics such as:
Privacy, Anonymity & Cryptography

Access Control

Network Security

Forensics
George Mason University – This higher education institution again offers an introduction to blockchain technology, as part of its wider Computer Science Masters programme. The course can also be taken alongside:
Information Systems

Network Security

Information Security Assurance

Database Systems

Principles & Practices of Communication Networks

Systems and Networks
University of Cape Town – This South African-based higher education institution gives students the opportunity to choose its cryptocurrency and FinTech elective module as part of its wider Data Science Masters programme.
Students can opt into the computer science module which has a particular focus on data, as well as other modules such as:
Data Science in Statistical Sciences

Database for Data Scientists

Statistical and High-Performance Computing

Data Science for Industry
Conclusion
Although entering higher education has been one of the most well-trodden paths to achieving expertise, it is by no means the only one. Hands-on, day-to-day work in a relevant industry is likely to go further in developing industry expertise than any Masters degree could do. However, with that being said, the nascent nature of the cryptocurrency industry is such that successfully completing a relevant and comprehensive Masters programme from a higher education institution is likely to put you well ahead of the curve in terms of establishing a successful career in this young industry.
What do you think? Let us know in the comments below!
---
Images courtesy of Pexels, Adobe Stock, and Pixabay.
The post Where Can A Masters Degree in Crypto Take You in 2018? appeared first on Bitcoinist.com.
Bitcoinist.com is author of this content, TheBitcoinNews.com is is not responsible for the content of external sites.