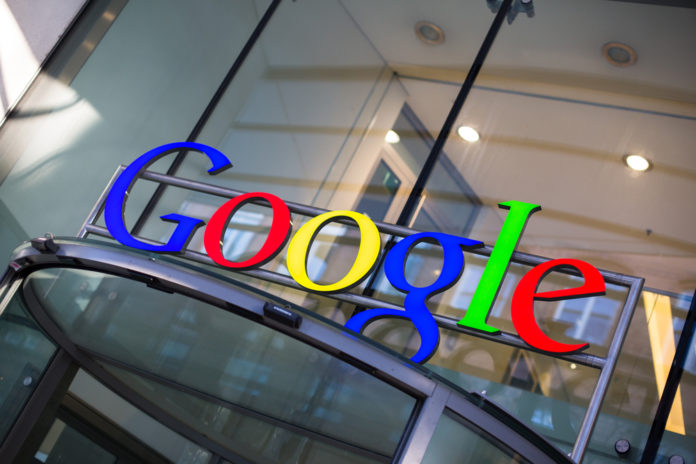 A recent tweet by Ethereum founder Vitalik Buterin caused quite a stir internationally. At the time of writing, the tweet is already deleted, but the question remains whether the content was really meant seriously.
One of the founders of Ethereum, Vitalik Buterin, had started a survey on Twitter if he wanted to quit his job at Ethereum and work for Google in the future.
The tweet showed an email from a recruiter from Google asking if he could imagine switching to Google.
This Tweet has actually been, but Vitalik Buterin has responded quickly and this immediately removed. He probably either noticed that such sensitive questions the public nothing or he was told by Google itself to remove the information, since the confidential content of an email was visible.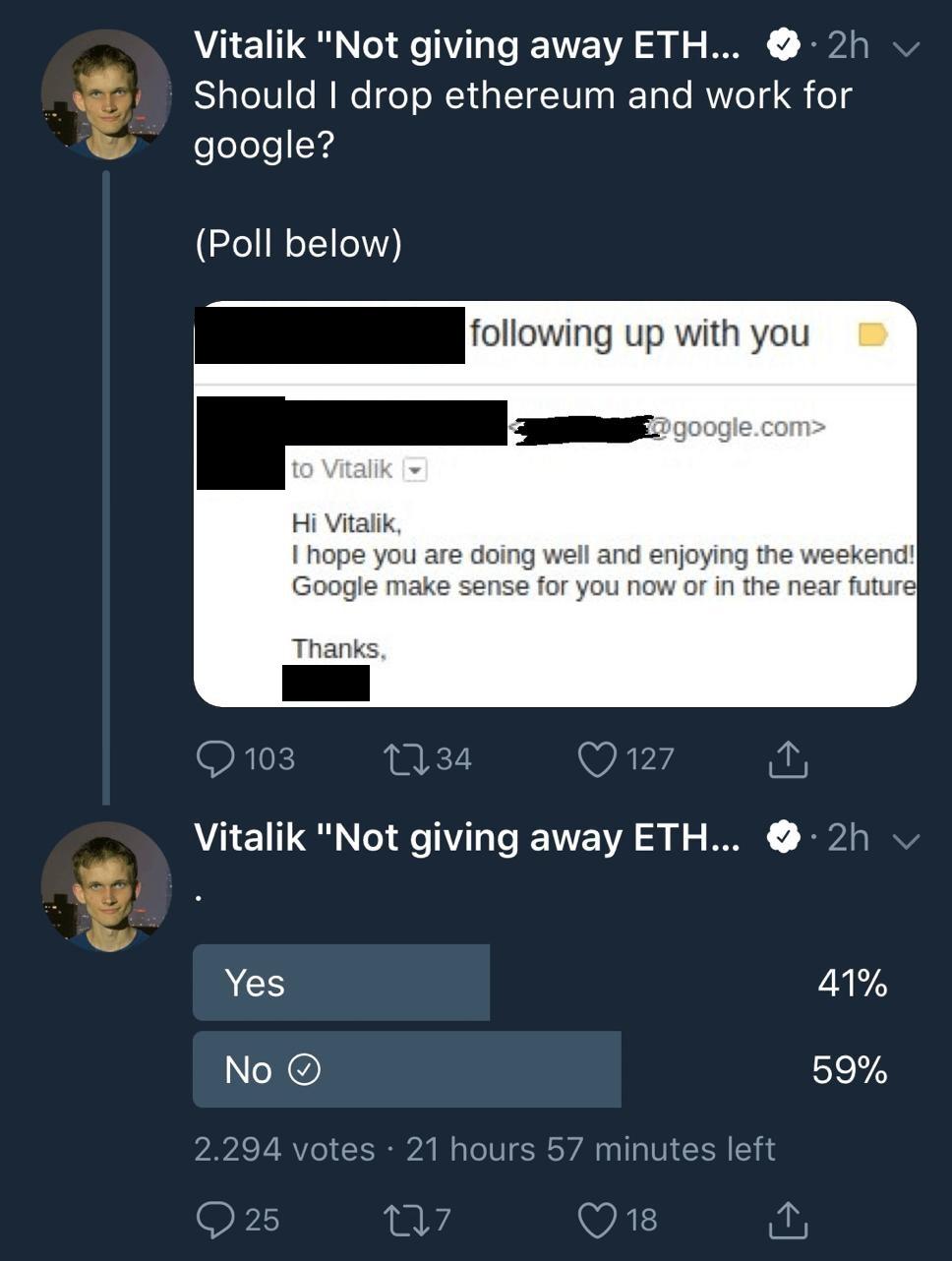 It seems from Google's perspective, not unlikely to get top experts on the boat to develop the area Blockchain in the company significantly.
Some of Google's former ex-employees, Hutters XU, Daniel Wang and Andy Tian, ​​have formed a consortium with the xGoogler Blockchain Alliance (GBA) to bring together former Google employees to engage in dialogue and development on the blockchain industry.
GBA plans to use its network to promote the development of high-quality blockchain projects on an international level.
You want the latest news about Crypto? Sign up to our weekly Newsletter!