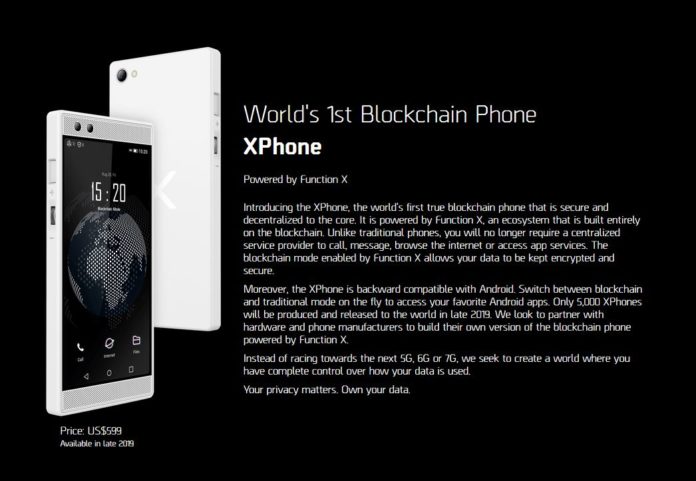 Pundi X, a leading global developer of blockchain-powered devices and the architect of the Function X blockchain ecosystem, unveiled the new features of XPhone at MWC19.
Key to the rollout version of the XPhone showcased in Barcelona is the "X" button that allows users to switch to the Dapps on the blockchain mode easily with just a press of the button.
On the blockchain mode, the services in the XPhone can operate completely independently of centralized carriers. Users can route phone calls, messages, and data via blockchain nodes without the need for centralized service providers. The XPhone is in fact the first mobile phone that can run completely on a decentralized ecosystem powering telephony, messaging, and data transmission. The XPhone itself significantly expands the use of blockchain technology beyond financial transfers.
Every XPhone is also a node on the network to contribute to the operation of the blockchain ecosystem. Content and connectivity are organized in a distributed, node-to-node manner.
XPhone specifications and retail price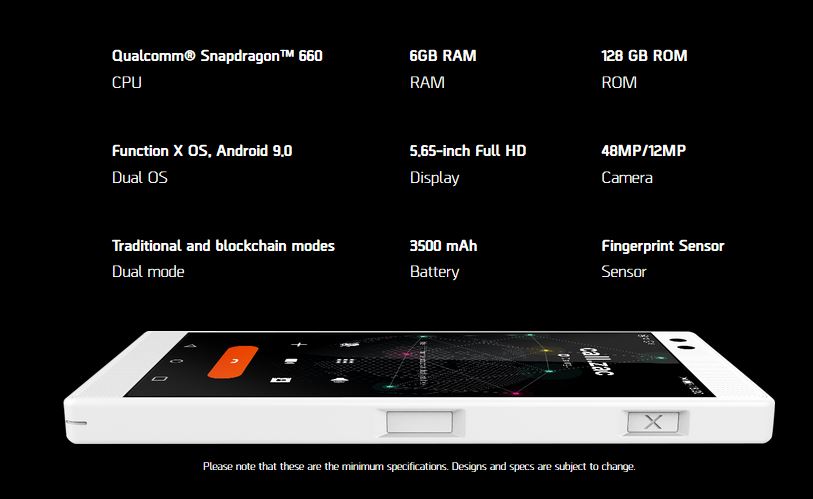 For more information on Xphone and Function X, please visit https://www.functionx.io/#/
For the latest Bitcoin News, join our Telegram!