Taking one step further, yRISE Finance brings the next level of Decentralized Finance abilities to the community, as it enables users to stake, yield farm, and leverage the DeFi system to invest in fixed-rate savings and other portfolios of DeFi assets and use cases such as gaming. Its platform is one of the most user-friendly in the DeFi space, where users find it easy and intuitive to navigate.
To further cement yRISE's position as an authentic and reliable system, YRISE protocol and smart contracts had to undergo a thorough inspection by a highly reputable independent Ethereum Auditor, Cyotee (Twitter: @NCyotee). Audit results showed that the codes are safe and sound, and no explicit risks were found. The code does not have any bug and exploits susceptible to disruptions and fraud.
The major highlights of this project include a yield farming platform where the users can stake yRise tokens and other DeFi tokens such as YFI, YFII and Seal. Although the staking functions are similar to a high-yield bank, yRISE proffers a higher level of flexibility while giving the maximum customization abilities to the users.
Staking and Yield Farming on yRISE
Out of the trifecta of features users can benefit from yRISE; the first one is Staking. Its recently concluding first staking program was a success, enabling the users to earn competitive staking rewards and eventually enabling them to farm. Due to popular demand in the community to bring back its staking feature, yRise has recently partnered with Ferrum Network to kick off another staking round. By partnering with Ferrum, yRise token holders will get a chance to stake their tokens using Ferrum's Unifyre wallet. Unifyre wallet, with its revolutionary link drop technology, makes it easier for stakers to send and receive yRise tokens just like sending and receiving text messages, in just 4 clicks. This paves way to a more enhanced user experience by leveraging on Ferrum Network's Unifyre wallet.
yRISE brings the benefits of staking to the everyday user and investor, changing the narrative. Earlier, staking was limited to the big-cap projects, that did not give much opportunity to any new and upcoming projects like yRISE to allow staking.
Until the launch of Yield Farming, yRISE is giving 800 to 1500% Annual Percentage Yield to the users for staking. It is only plausible that after the launch of yield farming, the returns will increase manifold.
Yield farming on yRISE takes the user's profits and reward generation one step further while ensuring even higher returns. The most important aspect is that users can leverage the platform and customize it as needed for the best user experience.
Such customizations and the ability to use the platform intuitively are something new to the existing DeFi ecosystem. It is innovative and better accustomed to the user's needs and journey.
Detailed step-by-step tutorials on how to farm yRise tokens and other DeFi project tokens can be found on this website.
yRISE is different from other platforms because…
yRise has working product from day one (i.e. high-yield staking), and its Yield Farming Pools are now live, generating one of the most competitive Annualized Percentage Yields in the market currently
Yrise has a strong internal team of experienced and highly skilled developers and finance professionals who always brainstorm ideas and innovations for further growth and development
It plans to launch innovative features / products for the platform in the upcoming weeks (e.g. Game DApps).
Tokenomics of yRISE
Total Supply 30,000
Farming Pools 13,500 (Allocation for Rewards Farming)
Staking Pool 1,500
Whitelist-Public Sale 9,000
Marketing Fund 3000
Development Fund 1,500 (Locked till 15 Oct 2021)
Uniswap Liquidity 1,500 (Locked till 15 Oct 2022)
In a Nutshell
yRISE Finance is taking the higher road towards DeFi development. The project's main objective is to bring value, integrity, and innovation to the DeFi space. This objective comes with quality decentralized financial services, security, transparency, and improved user experience using Yrise.Finance platform. The development team is confident that the future of yRISE is bright and moving ahead with innovative ideas and possibilities. The entire platform is highly secure, smart, fast, and adapted to proffer the highest level of benefit to the users.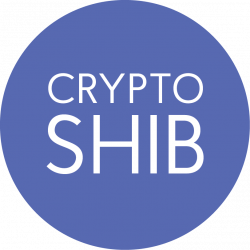 cryptoshib.com is author of this content, TheBitcoinNews.com is is not responsible for the content of external sites.