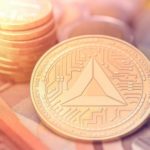 Advertisment

We will be taking into account historical prices, market sentiment, and project development, to try and project a BAT price prediction for January 2020.
BAT Overview
Basic Attention Token (BAT) is an ERC-20 based token, created to be used as a utility token on the blockchain network of the Brave Browser. It can be used to pay the website expenses incurred by Brave functions, such as advertisement filtering and data protection.
The BAT token and the Brave browser were developed by JavaScript creator and Mozilla founder, Brendan Eich, in order to bring more privacy to internet browsing. In this unique internet browser ecosystem, the token has the role of encouraging digital advertising and "attention-based services".
BAT is currently ranked as 31st with a market cap of $311,155,613. There have been $49,940,478 worth of BAT traded in the last 24 hours. 1.421.667.363 BAT coins are in circulation out of a total of 1.500.000.000 BAT.
Basic Attention Token (BAT) Price Prediction: Analysis
BAT debuted January at $0.181816, seemingly recovering from its December decline, peaking at $0.190930.
Up until January the 14th, BAT fluctuated between $0.18 and $0.19 values, but that day it finally surged past the $0.20 resistance level and reached $0.213134. The token closed the day at $0.212436.
This bullish momentum continued the following days, as BAT peaked at $0.237217 on January 15th, and closed very close to $0.22. The token has managed to keep itself above the $0.21 support value for the entire week, testing the $0.22 and, occasionally, the resistance level of $0.23.
On January 20th, Basic Attention Token went down by 0.85% from January 19th. The price was still in an uptrend on January 21st, still hovering over the $0.22 value. That day, BAT closed at $0,220275.
At the time of writing, January 22nd, BAT was changing hands at a price of $0,219170, with a loss of 0,92% in value over the last 24 hours. BAT continues to show signs of a bullish movement, but it is critical that the token remains above this level in order to sustain this momentum. If the price of BAT manages to get past the $0.22 resistance level once again, this will most likely put the token back on track for further gains.
According to Crypto2AF and his technical analysis chart, Basic Attention Token is ready to breakout from now.
The resistance, pivot, and support level calculated by WalletInvestor are:
Resistance Level (R3): 0.234
Resistance Level (R2): 0.229
Resistance Level (R1): 0.225
Pivot Point: 0.220
Support Level (S1): 0.215
Support Level (S2): 0.210
Support Level (S3): 0.2055
Developments
As stated on its blog, on January 15th the project introduced "Sponsored Images" to the Brave advertising platform.
The sponsored images will be shown in large format as background images within their new tab page, and of course, they are private, acting more like a billboard than a typical digital ad. Sponsorship is the same for everyone, regardless of their region.
This feature is expected to bring additional revenue to the Brave Browser and further support its mission of bringing privacy to the online ecosystem.
On its 150 GitHub repositories, Basic Attention Token had updates made just several hours ago. There are currently 24 people working on these repositories.
There have been no other major developments or partnerships mentioned in recent news concerning Brave or its token. The team is clearly immersed in keeping its project up to date and introducing new features that would enhance the functionality of the Brave browser.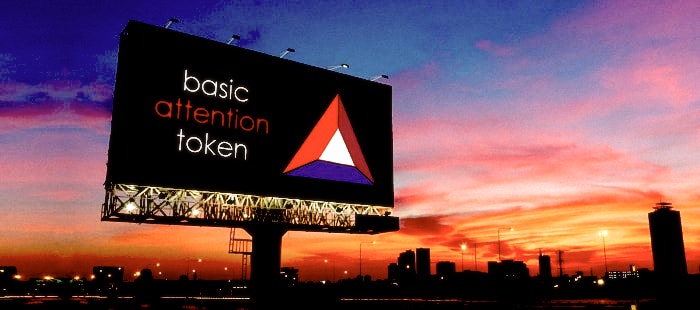 trybe.one
BAT Price Prediction: Market Opinion for January 2020
Seeing as a number of sites have formulated their own BAT price prediction for January, we decided to feature some of them in our article to better convey the market sentiment.
Cryptorating
Cryptorating has predicted that in one day, BAT will be trading at $0.223651, which means an increase of 1.73% from today's prices, and the site expects in one week from now BAT to have a trading price of $0.244561, with an increase of 11.24%.
Digitalcoinprice
Digitalcoinprice projected that in January, Basic Attention Token would be trading hands at around $0.49908571, which signifies an increase of 126.57 %.
Bitverzo
Bitverzo forecasted that on the last day of January, Basic Attention Token would have an average price of $0.060036, a minimum of $-0.113305, and a maximum of 0.252905.
Cryptoground
Cryptoground has forecasted that in one day, BAT will be trading at $0.2318, which signifies an increase of 5.58% from today's prices, and the site predicts in one week from now BAT will have a trading price of $0.2345, with an increase of 6.81%.
WalletInvestor
WalletInvestor made a BAT price prediction for all the days left in January, along with their average, minimum and maximum values.
| | | | |
| --- | --- | --- | --- |
| Date | Price | Min Price | Max Price |
| 2020-01-24 | 0.219 | 0.2067 | 0.229 |
| 2020-01-25 | 0.224 | 0.213 | 0.235 |
| 2020-01-26 | 0.227 | 0.215 | 0.237 |
| 2020-01-27 | 0.226 | 0.215 | 0.237 |
| 2020-01-28 | 0.227 | 0.216 | 0.238 |
| 2020-01-29 | 0.232 | 0.222 | 0.244 |
| 2020-01-30 | 0.230 | 0.218 | 0.240 |
| 2020-01-31 | 0.231 | 0.221 | 0.243 |
Basic Attention Token Price Prediction: Verdict
With this, we conclude our BAT price prediction for January 2020. We hope that the information we have provided in this article has been or will be of use to you in your trading analysis or operations. However, keep in mind that all predictions are just speculations, so be careful when you make your trading decisions.
Featured image: cryptovest.com

coindoo.com is author of this content, TheBitcoinNews.com is is not responsible for the content of external sites.
source: https://coindoo.com/bat-price-prediction-january/
TheBitcoinNews.com is here for you 24/7 to keep you informed on everything crypto. Like what we do? Tip us some BAT

Send Tip now!