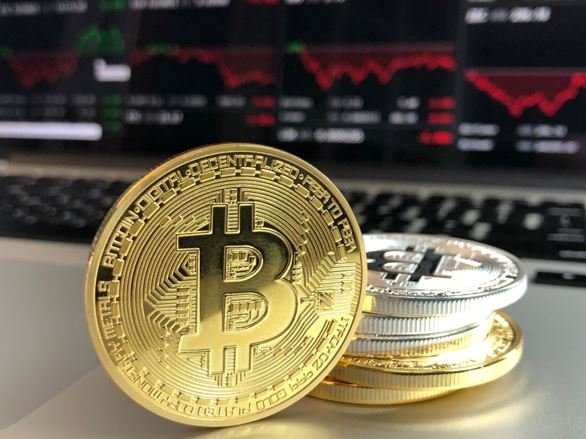 Bitcoin's recent rapid ascent has continued throughout the week even as several minor crises befell the cryptocurrency.
On Thursday (May 10) the Luxembourg-based Bitstamp exchange reported a high price of $6,388 for bitcoin. On its own, that number may seem unimportant, but it is interesting to note how far bitcoin's valuation has increased recently. At the start of the year, the digital currency was valued below $4,000.
Over the proceeding months, bitcoin has continued to push ahead as the leading cryptocurrency on the markets and has a six-month-high 60% market share. Bitcoin has become increasingly useful even for everyday users, who use the currency to perform transactions, such as using online casinos with a bonus code, or to pay for services.
While analysts are at a loss to explain the surge in value over this week, bitcoin has simply continued to improve, rising 7% over the last three days.
Market success has also continued despite problems facing the cryptocurrency. For example, this week the Malta-based Binance exchange lost $40 million worth of bitcoin to theft. Binance is the world's largest cryptocurrency exchange and its CEO Changpeng Zhao confirmed 7,000 digital tokens were stolen.
Zhao (also known as CZ) says hackers breached customer data and stolen funds while also freezing withdrawals and deposits to and from the exchange.
"The hackers used a variety of techniques, including phishing, viruses and other attacks," CZ wrote in a statement. No other cryptocurrency was affected, so logic would suggest the price of bitcoin would decline following the theft. Clearly the opposite is happening.
Binance received plenty of criticism from experts for suggesting a reorganization of bitcoin's blockchain. The exchange ultimately said such a move would be unwise, but observers remained unimpressed. As Forbes reports, cryptocurrency experts have questioned the very suggestion of a reorganization.
"A reorg to recover exchange losses is like a bail-out for a bank mismanaging risk," argued Andreas Antonopoulos, a respected advocate of cryptocurrencies said via Twitter. "Fortunately, it's so hard to pull off and so likely to fail that unlike banks, there won't be a bailout here. Those who fail security get to eat the cost."
Perhaps the increase in bitcoin value has been because the Blockchain Week NYC and CoinDesk's Consensus 2019 event are kicking off next week. Among the largest conferences in the cryptocurrency calendar, the event will begin Monday, May 13 at the New York Hilton Midtown, and will run all week.
Highlighting the increased adoption of crypto, the Blockchain Week will be headed by Twitter and Square CEO Jack Dorsey, FedEx's Fred Smith, chairman of the U.S. Securities Exchange Commission, Jay Clayton, and potential U.S. Presidential candidate Andrew Yang.
"Consensus is the annual gathering of the cryptocurrency and blockchain technology world. Since 2015, Consensus has attracted every major company, developer, founder and investor in the cryptocurrency and blockchain world to engage in an annual discussion about the future of the industry. Consensus is designed to be a big tent for the industry: it convenes industry participants ranging from enterprise consortia to cypher punks. This convening power breaks down the barriers that separate companies in the industry and allows everyone working on the technology to spend three days learning from their peers."
Image credit: pexels.com