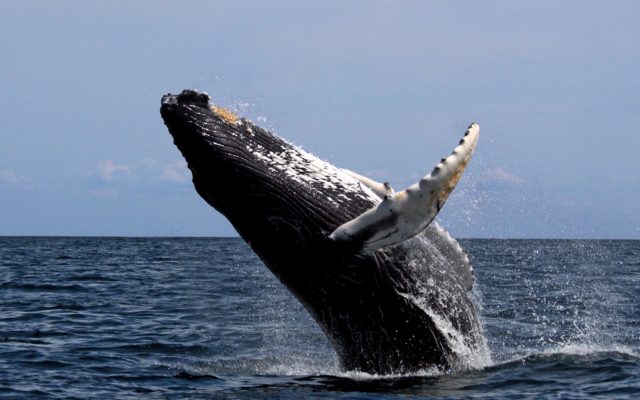 Bitcoin takes a lot of criticism over its 'unsuitability' as a payments mechanism but when it comes to low fee transfers the digital-asset is king when compared to the fees charged by traditional remittance houses.
---
Owner 26 Transfers $468.5 Million for How Much?
On Monday, Whale Alert, a cryptocurrency transaction tracking bot, tweeted that a Bitcoin whale known as 'Unknown Owner 26' moved $468.5 million worth of Bitcoin (49,756) for just $374.98.

While transfers of this size are a regular occurrence in the crypto-world, it's worth pointing out that the transfer took place without the need of providing personal identification details or registering the transfer with local and international financial regulators.

If Owner 26 had chosen to send the funds via Western Union, TransferWise, or a traditional banking institution the fees would have been much higher.
Bitcoin Beats the Competition
The Next Web did a little digging into the costs and found that a user looking to transfer $1 million worth of Bitcoin via TransferWise would still pay a substantial amount in fees. TransferWise is a major provider of international remittances and alternative to remittances via big banks.
Using TransferWise, the sender would be charged 0.36% in fees, which amounts to $3,628. Applying this rate to a remittance of $468.5 million would lead to the sender paying $1,684,800 in fees!
The fees Owner 26 paid are higher than previous Bitcoin transactions of similar size. Take, for example, a $212 million transfer on May 1 which cost just $3.93 in fees. The vast difference in fee size can likely be attributed to the whale behind the $212 million transfer using a Segregated Witness (SegWit) address.
SegWit expands Bitcoin's 'block-size limit' from 1MB to 4MB and the result is miners can package a higher number of transactions into each block. As a result, a higher number of transactions can be confirmed simultaneously. SegWit users pay smaller fees and transactions are quicker.
Whale Alert also tracked 3 more transactions from Owner 26 and each was roughly $450 million. Given the near-identical size of each transaction, it seems likely that a cryptocurrency exchange is transferring funds between wallets.
Do you think the bitcoin whale responsible for these transfers is an individual or an exchange? Share your thoughts in the comments below!
---
Image via Shutterstock, Twitter: @whale_alert
The post Bitcoin Whale Transfers $468 Million for 'Low Dollar Fee' appeared first on Bitcoinist.com.
Bitcoinist.com is author of this content, TheBitcoinNews.com is is not responsible for the content of external sites.