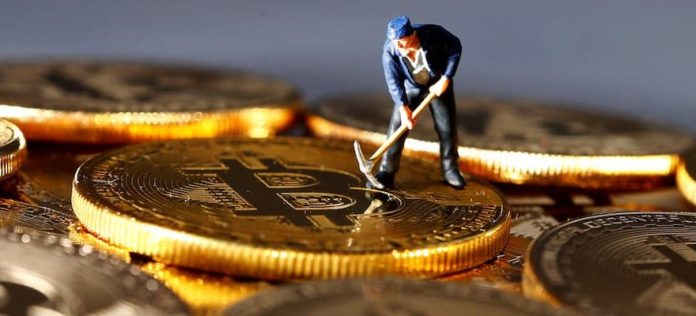 Montreal and Israel-based Bitfarms Technologies Ltd. (formerly known as Blockchain Mining Ltd.), a crypto mining firm listed with the Tel Aviv Stock Exchange, reported that its break-even mining electricity cost for a single Bitcoin was only $1567. The figure, based on electricity costs alone, is far lower than estimated costs in both Israel and parts of Canada, according to estimates by Elite Fixtures.
Join the Leading Industry Event!
.@ianedws from @bitsonlinecom sat down with our founders @plquimper, & @BitfarmsMV and took a look at our latest financial statements. «The results would appear to be positive for the company, as it was able to maintain profitability»: https://t.co/z2eHlpvRbH #bitfarms $BLLCF

— Bitfarms (@Bitfarms_io) August 30, 2018
Suggested articles
Startups Covering Operational Costs Without Selling Their Digital AssetsGo to article >>
The figure was published in Bitfarms' consolidated results for the six-month period that ended on June 30th of this year, which revealed that the company had a net income of $4.9 million USD on a consolidated revenue of $22.3 million. Bitfarms' gross profit was reported at $12.5 million with a gross profit margin of 56 percent.
Profit Despite Market Declines
The company's profits are especially impressive when considering how far the cryptocurrency markets have fallen since the beginning of the year. In the days preceding the publishing of the report, Bitfarms' stock price shot up more than 47 percent. Oddly, Bitfarms' stock price fell by more than five percent on August 30th, the day the results were published.
The report also said that from January 1st to June 30th, Bitfarms generated 1,923 Bitcoins, 2,222 Bitcoin Cash tokens, 3,324 Litecoins, 567 Ethereum tokens, and 220 Dash coins. The Bitcoins generated by Bitfarms accounted for approximately 78 percent of the total financial value of all coins mined; Bitcoin Cash had the second-largest share of value at 17 percent. Ethereum rang in at 2 percent, Litecoin at 3 percent; the value share of the Dash coins was less than one percent.
Bitfarms previously reported a net income of $4.9 million on $8.6 million in revenue earned during the second half of 2017, a gross profit margin of 84 percent.
The decline in the company's profit margin was attributed to the decline in the value of Bitcoin–Bitcoin started the year around $14,000; a single BTC was worth just under $7000 at press time. The company also pointed to the increased amount of hash power (computing power) needed to mine a single Bitcoin. The hash power required to mine one Bitcoin has increased 138 percent since the beginning of the year; Bitfarms' hash power has grown by 103 percent over the same period.
Financemagnates.com is author of this content, TheBitcoinNews.com is is not responsible for the content of external sites.