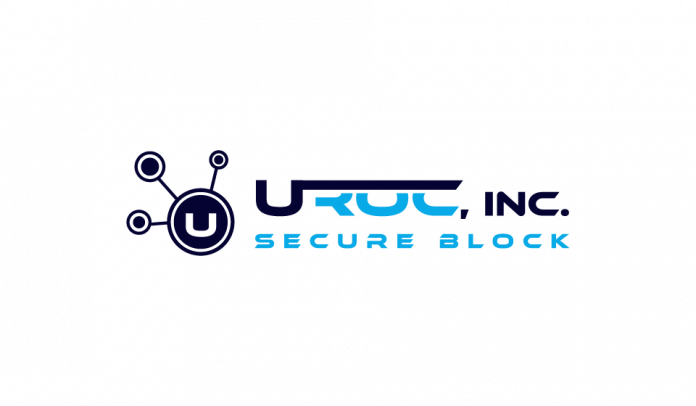 (February 2, 2018) – The Cancri Diamond Coin (CCD) has successfully entered its main ICO phase after completing the pre-sale round. The main ICO begins February 1, 2018, and will end on February 28 with a total of 35 million tokens at stake. Noticing the significance of the UROC token, entertainment mogul Chris Stokes has now aligned himself with the UROC Secure Block technology with a significant purchase of CCD.
For anyone not familiar with the world's first extra-terrestrial property sale, the CCD is the token to acquire virtual property on 55 Cancri E planetary system, a space located in the Cancer constellation 41 light years away, and legally owned by United Republic of Cancri, Inc. (UROC). The new token is available for just $0.55, and till date over 1.2 million CCDs have been sold in the pre-sale stage that ended January 31, 2018. The token sale also offers the IMTOKEN wallet app and a special discount for early birds.
Chris Stokes, well known for multi-platinum music ventures, global film projects, and more, has put his support firmly behind this groundbreaking venture. Chris is known for his knack of foreseeing the value of a solid business idea and is able to predict its inevitable success. He is now the proud owner of CCD coins, and has told UROC executives, "You are going to win with this!"
UROC is offering 200,000 acres of its Common Real Estate on 55 Cancri E for $100.00 per acre. Business property measuring 2,000 acres will be sold along with virtual property at $5,000 per acre. The offer will terminate 28 days from the date of this initial ICO. The virtual environment pioneered by the company is currently in development.
UROC is also solving a major issue with security that relates to decentralized technologies – securing the online assets and guarding against hackers. The new UROC Secure Block is a randomized encryption technology structured to fully secure online wallets for mining pools, exchanges, digital holdings, social sites, and more. The secure block server opens the door to decentralized, real property exchange, and will let participants' game, trade and earn confidently, in an environment that is totally secured by the UROC Secure Block! This technology will be available for use by other exchanges, mining pools, and digital asset wallets, etc. UROC, Inc. is looking to add a new layer of security to the blockchain.
The United Republic of Cancri was incorporated in the State of Nevada on March 13, 2014 for the purpose of developing multiple places on the web for people to login safely, create a virtual version of themselves that can blend almost seamlessly with their reality. Users can use the website for exploring, dating, shopping, cryptocurrency mining, or simply meeting new people as well as, social interaction, and even physical purchases for their real lives with the confidence that their accounts are completely protected.
About UROC Secure Block – REAL WORLD VIRTUAL PLATFORM
UROC, Inc. is designing a website that will stand as a virtual representation of REAL PROPERTY located in the 55 Cancri planetary system using blockchain technology. This will be a website where members will use their customized avatars to navigate the site and cryptocurrencies to deepen their experience.
For more information, please visit: https://www.55Cancri.io
Media contact
Gina Johnson – Smith
United Republic of Cancri, Inc.
Phone: 775.553.8854
E-mail * [email protected]
Las Vegas, Nevada, USA
You want the latest news about Crypto? Sign up to our weekly Newsletter!