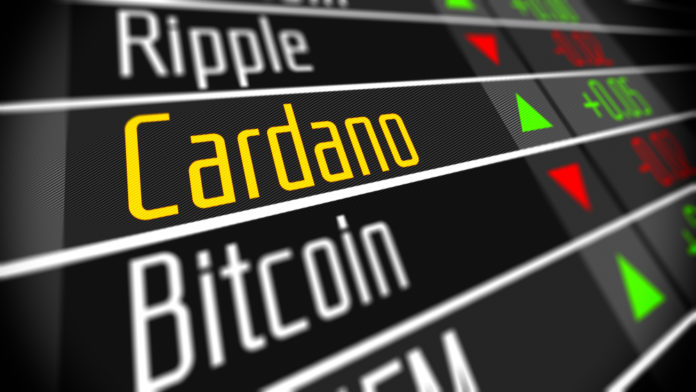 Cardano (ADA), which develops innovative solutions for decentralization, has confirmed that the next phase of development will begin in the first quarter of 2019. The next phase of the project will bring some much anticipated upgrades to the Cardano network.
Cardano (ADA) is completely overhauled
The Shelley phase follows the Byron phase and will introduce a fully decentralized network with staking and delegation to the network.
While Byron has a comparatively simple interaction with the network, Shelley will make the platform more feature-rich and robust. In addition, developers may be eligible for the Cardano Network.
Through the "social aspects" Shelley attracts the enthusiastic investors of Cardano (ADA) on. Especially in the fair design of the Cardano network by the team.
The key feature in the next phase will be the launch of the Open Ouroboros delegation, which Cardano is currently implementing in code. Cardano (ADA) recently released a white paper on proof-of-stake sidechains.
Many features include multi-signature transactions, quantum-resistant transactions, easy customer support, and important usability enhancements – or "philanthropic addresses." The full list of features can be found on the Cardano Roadmap website and is a testament to the team's carefully crafted development plan.
Cardano (ADA) offers developers to participate in the Testnet
Cardano (ADA) co-founder and lead developer Charles Hoskinson has said the network's delegation mechanic is nearing completion.
None of this can take place without sufficient testing, and so Shelley's Testnet will be an important part of the release. The registrations were opened early last year, but the introduction of the Testnet has been delayed by several months.
However, the launch is imminent, allowing users to express their thoughts on the usability and efficiency of the soon-to-be decentralized network.
Cardano (ADA) should be 50-100 times more decentralized
Hoskinson said the Shelley update network will be 50 to 100 times more decentralized. This power distribution is made possible by the decision of Cardano (ADA) to allow more than 1,000 staking pools and full autonomy.
Cardano (ADA) is causing a stir in the crypto world and many investors are confident about the project's prospects, backed by its many innovations.
The IOHK Foundation, one of the three organizations behind the development of Cardano (ADA), also sees education as a very important aspect of the overall progress of the Cardano Blockchain. It is admirable that the Foundation has set up workshops and courses for the youth of Uganda and Ethiopia.
image by Shutterstock
You want the latest news about Crypto? Sign up to our weekly Newsletter!